Percentile Rank
Destiny 2: Forsaken is ranked in the 86th percentile of games scored on OpenCritic.
Rating Summary
Based on 83 critic reviews
OpenCritic Rating
Based on 83 critic reviews
Score Distribution
Unscored Reviews
Changes to the core systems, meanwhile, take two steps forward and one step back. The game's long list of improvements is paired with the return for grinding for grinding's sake. Check back later this week for our final impressions.
All of the new modes are quite fun and the grind for loot has been greatly alleviated by much-needed Sandbox changes. Whether your new, a veteran, or returning player, Forsaken is a milestone in the Destiny franchise.
Full of exciting new features for multiplayer and a thrilling campaign, Forsaken is a great excuse to get back into Destiny 2.
It took time to get here, but Destiny 2: Forsaken has evolved to be more than Destiny 2 or Destiny ever hoped to be. Forsaken is the return of Destiny as a hobby, but with all the improvements included in vanilla Destiny 2 readily available for all.
If you're a fan of the series and are willing to go through the whole "expansion that fixes the game" thing again, buy it—now.
Most every task the game has set before me has been entertaining, challenging, and rewarding. Yet I feel my former student's weariness mixing in with my usual optimism. There's always something else to go do, but on the other hand, there's always something else to go do.
I applaud Bungie for taking risks with Forsaken, because most of them work well. Destiny 2 was in desperate need of new content, engaging content, content that would provide incentive to keep coming back. An expansion that would please hardcore players while still alluring new players into the ever satisfying trap of grinding for loot, and Forsaken is exactly that. It builds on everything that made the complete form of Destiny so great, and implements it into the sequel with new meaningful additions that feel innovative, entertaining, and rewarding. I'm extremely eager to see how they build on the Dreaming City and future content drops. If you're a newcomer or a returning player who was turned off by the prominent casualisation in the first year of Destiny 2's launch, there's never been a better time to jump in.
Cultured Vultures
Unscored
It's an amazing expansions and what vanilla Destiny 2 should have been. You'll rarely ever run out of things to do and the changes to all of the systems are so well tuned that it's a much more cohesive game that tries to return to it's hobby roots. It will have it's detractors who won't be happy about anything the game does and some areas like the raid will remain impossible for anyone but the most hardcore Destiny players, but overall it's a solid addition to an already really good base game. It comes highly recommended from us here at The Dadcade.
If you've been looking for an excuse to revisit Destiny 2, the hunt for Cayde's assassins offers a killer package. Don't disappoint your dead droid chum, eh?
Scored Reviews
PlayStation LifeStyle
9.5 / 10.0
Forsaken won't change your mind if you don't like Destiny. It wasn't made to. It was designed with the people who love Destiny in mind, giving them more of exactly what they want.
An invigorating shot in the arm to the Destiny franchise, this jam-packed release is absorbing for hobbyist players, even as it sometimes sacrifices accessibility
Entertainment Buddha
91 / 100
Destiny 2: Forsaken provides the most complete feeling Destiny experience to-date, which is due to its more structured campaign, the new weapons and skills, the new Gambit multiplayer mode, and of course all of the new endgame content you can play in its two new locations. If you've been away from your Guardian since last fall, now is the time to return.
Impress your warden, yes? With strong MMO mechanics, continued punchy gameplay, a brand new Raid, outstanding PVP/PVE modes and more loot than Varik's personal stash for those willing to grind for it. Forsaken gives players both old and new the content they deserve.
Destiny 2: Forsaken manages to merge nearly every positive aspect of both games in the series while leaving behind most of the negatives in order to create an immersive, compelling first person shooter experience. With Forsaken as the template for the future, Destiny's future is looking brighter than ever before.
Forsaken looks and feels like the Destiny 2 we all wanted at launch. It now has to stand the test of time, but the first few weeks of the game are a solid indication that Bungie has learned from their mistakes, and are on a path to perfecting what the game should be. Good story, great core mechanics, a satisfying and rewarding grind, and a really exemplary unique game mode mark Forsaken as one of the best expansions in the life of the series. If you were holding out or looking for the moment to dive into Destiny 2, this is it.
Destiny 2: Forsaken cements itself as the savior that was desperately needed to reinvigorate a dwindling player count. It has been a long road, but Bungie has been committed to turning the development of the game back to the very loyal and adamant fan base. While some of the changes feel that they were done to appease the dedicated players and leaving everyone else on the outside looking in, there is indeed some great ideas that can be expanded upon. The inclusion of in-game triumphs tasks dozens of various tasks to be completed, some of which you'll already have done. Not to mention, all of the game's lore can be read and viewed from within the game. The collection section includes every weapon (all rarities) you have collected, as well as ghost shells, ships, and more. You could reacquire any item if you previous dismantled it for a reasonable cost.
Bungie has done an excellent job in, not just creating enough content for the game's fourth season and start of the second year, but in reviving a game that stuttered after its initial launch. Whether you're glued to PvE or PvP, Forsaken caters for both players even with its fun and unique new Gambit mode and range of bounties across all current and previously introduced areas. The one problem I've found is that while the content is great, it can be a bit too grindy on the road to the Raid level requirement. That being said, we all wanted more content and got just that. If you're unsure about this game, don't be: Forsaken is the best that Destiny 2 has ever been.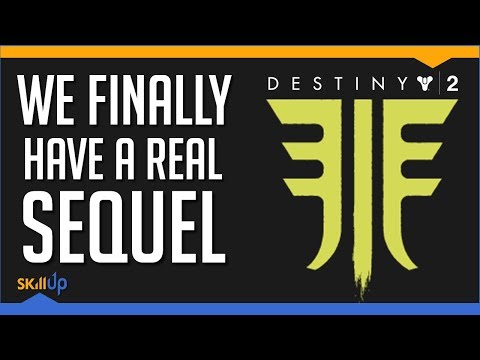 Destiny 2: Forsaken is Destiny at its best. Many of the systems that players loved from the original have returned, and many features from Destiny 2 have been refined. If Bungie continues to produce expansions like this then Destiny will certainly last for ten years as promised.
Cheat Code Central
4.5 / 5.0
Between the fun new story, excellent new game mode, and the buckets of new loot and equipment, I can seeDestiny 2 fans having a lot less to complain about… for now.
The majority of my experience with Destiny 2: Forsaken over the last two weeks has been overwhelmingly positive. I think the addition of Gambit, the change up of gameplay design and leveling, the raid, and the sense of scale with the two additional maps has really notched the entertainment value for this series up quite a bit. Forsaken truly is the best thing that has happened to the series. They do need to get crucible cleaned up, though, and sooner rather than later.
Forsaken is by far the best expansion Bungie has released to date. It offers some great storytelling, fun new subclasses, and weapons, reworks some existing systems to make content more accessible and has even progressed in making the whole experience fun. Despite still trying to find the sweet spot with endgame grinding, Destiny 2 Forsaken is worth the purchase price and offers fans of the series a satisfying experience from start to finish.
If you were a big fan of Destiny 1, were disappointed by vanilla Destiny 2, but have it in you to give the series one last shot by trying Forsaken, I believe that you'll walk away being happy you did. It surpasses even the high bar that The Taken King set for great Destiny expansions.
Destiny 2: Forsaken is a fine expansion, and by listening to its community, Bungie with the help High Moon Studios managed to bring back some life into what was a rough year for the franchise. Let's hope they sustain the hype with a steady flow of content and fun activities until the next expansion.
Destiny 2: Forsaken is a true lifesaver, as is the base game being free for PlayStation Plus owners during the month of September. The game started off strong, but the Year 1 expansions were underwhelming. Forsaken has shifted my interest into overdrive, and I'm having just as much fun as I did upon the game's initial release. Regardless how far you've traveled in the Destiny universe, taking on this continued adventure is one you won't regret. The raid, which releases shortly after the Forsaken expansion, will surely be another great experience, if for no other reason than the loot it offers. Even without the raid, the rest is well worth the time and energy. The only thing holding it back is how the Destiny expansions work, which require all prior DLC to be purchased, including Forsaken, which will understandably be a turnoff for some newcomers.
Destiny 2: Forsaken is shooting and looting at it's best. Taking down Uldren and conquering the Dreaming City is an absolute blast. And with the changes and additions to the sandbox, there are more ways to be a badass than we've ever seen before. Destiny is back, baby. And this time it's in it for the long haul.
I loved Destiny 2: Forsaken and I liked Destiny 2. Now that the floodgates are open, I am really interested in seeing what Bungie is planning next. In any case, if you're having any kind of doubts about Destiny 2, that you won't like it or that it might not be for you, Forsaken should dispel them.
There is still work to be done, but the core of the experience is fixed. And what we have is a new version of that original game I poured hundreds of hours into. A version I am looking forward to pouring in hundreds more.
The Games Machine
8.7 / 10.0
The Forsaken represents a real turning point for Destiny 2, with lots of quality content that make the game much more varied and complete.
Review in Italian | Read full review
After a precarious first year, I'm finally enjoying Destiny 2 again. It feels good to have it back.
In short: An excellent expansion that just might win Bungie back some favour - if people are prepared to pay for it.
The Forsaken puts Destiny 2 into the good path again bringing an interesting story and some good ideas to the mix, plus fixing some of the game's mistakes.
Review in Spanish | Read full review
Forsaken is not perfect, but is a big step forward for the Destiny franchise. Bungie and Activision are back on track with a big expansion that features the best narrative and some of the best gameplay elements we have ever seen in Destiny, alongside a lot of end-game content.
Review in Spanish | Read full review
Destiny 2: Forsaken succeeds in returning lost glory to Bungie's shared world shooter, with Gambit mode being the star of the expansion. The end-game looks promising, though it's uncertain how things will shape up in the future.
Destiny 2: Forsaken rights a lot of the wrongs from the original game. It is the game that Destiny 2 should have been right from the start, and because of this, it becomes a lot easier to recommend again.
Forsaken implements several smart changes for the current season of Destiny 2 along with telling a thoughtful, yet darker story of vengeance. It's a comeback for Bungie.
In the grand scheme of things, if you can afford it, Destiny 2 is now easily the best shooter on the market. I absolutely love where Destiny 2 is now, and hope the Forsaken expansion is a glimpse at things to come.
Geeks Under Grace
8.5 / 10.0
If you are a Destiny veteran, this is just the right expansion to draw you back to the battlefield. You will not be disappointed.
A no-brainer if you want to get back into Destiny 2, Forsaken changes everything about the game and applies a coat of awesome to every layer. This is how expansions should be, always.
Destiny 2: Forsaken returns the story that Bungie began back to its roots: A power fantasy with a more sombre story, that retools the sequel to once again feel like a hobby that's well worth investing in, even if some rough edges do still show in this adventure to enact some old school justice on some new school enemies. Exciting, mysterious and always engaging, it's good to see Destiny 2 back on track.
Destiny 2: Forsaken is exactly what the game needed in virtually every aspect. The improvement in economy, activities, rewards and endgame are excellent and, along with a very good story, the title is able to keep players interested for much longer. However, Bungie and Activision must rethink the strategy used to force players to buy content that does not interest them and do not have much in-game value.
Review in Portuguese | Read full review
Destiny 2: Forsaken still fights with some issues from Destiny 1 but manages to take the place as probably the best Destiny Add-On so far thanks to a gambit mode that offers surprisingly lots of variety, a really motivating storyline and lots of small new features like the Dreaming City Area that will also keep veteran players excited till the upcoming raid.
Review in German | Read full review
Destiny 2: Forsaken brings a fresh gameplay experience, but the tough Grind may scare casual gamers.
Review in German | Read full review
Gamerheadquarters
8.2 / 10.0
Destiny 2: Forsaken is an excellent expansion that completely overhauls the experience you know with a deeper story and a better world to explore.
Finally, Bungie knew how to make a good expansion for Destiny 2.
Review in Spanish | Read full review
There's no beating around the bush that Destiny 2 was a disaster.
Destiny 2 Forsaken provides one of the best narratives the franchise has ever given us and the wealth of content available in both the Tangled Shore and the Dreaming City will undoubtedly be more than enough for players to enjoy for quite a long time. And with the promise of even more content coming out in Year Two, Destiny 2 is in the best place it can be right now and for the months to come.
Destiny 2 Forsaken is a step in the right direction for the title but under delivers in the story department. If you like Destiny 2, then this expansion is for you.
While it took longer than it ever should to fix its mistakes, Bungie's new expansion for Destiny 2, Forsaken, is a massive leap forward. Guardians can finally experience a story that packs an emotional punch and several reworked features that make general gameplay epic. However, it also divides players with its endgame progression, forcing them to choose between becoming a dedicated daily player or someone that can only enjoy a small portion of what it has to offer.
Never before have Guardians had such agency, and the ability to choose between well-balanced PvE components and PvP modes means there's now good options for all, regardless of individual play style or weapon choice. Whether you play as a clan or as a lone wolf, there's plenty to do… and best of all, a myriad of ways to do it, too.
Destiny 2's newest expansion, Forsaken is loaded with new content that give Guardians a reason to get back to the grind.
This expansion succeeded in bringing a dramatic impactful story, At the same time it introduced challenges that are constantly rewarding you!
Review in Arabic | Read full review
Geek Culture Podcast
8 / 10.0
Destiny 2 has been trudging along, kept alive by the weekly log ins of its most faithful Guardians. Forsaken makes Destiny 2 fun again, giving more meaning to those log ins. The Tangled Shore and Dreaming City are visual treats and the Barons make for deserving recipients of those new Supers, but it may be the hefty collection of smaller changes that accompany Forsaken that make it feel all the better. The weapon slot revisions, return of random perk rolls, and other back-end modifications bring Destiny 2 closer in line with what it was expected to be from the start.
Despite how grand Forsaken is, exemplary storytelling is a must nowadays. That's where Forsaken truly fails. Even though the expansion features the most diverse content, the poor storytelling brings down the score.
Destiny 2: Forsaken is an interesting experience that leads to the same problems.
By channelling community feedback into an all-encompassing package, Forsaken finally makes Destiny 2 feel essential again
Bungie might've lost a portion of their player base for good, but for anyone that wishes to continue playing - or hop in now - Forsaken does a lot to fix Destiny 2, while forging its own identity.
Aside from some launch issues, Destiny 2: Forsaken is everything that it needs to be and more.
This isn't a definitive verdict. There's still a whole lot to do and see in Forsaken, and if we've learnt anything from Destiny 2 it's that this is a game that changes and evolves – or sometimes fails to evolve – as you keep pushing through the endgame content. How many of us raved about Destiny 2 in the early days? Yet right now Forsaken seems to be taking Destiny in the right direction, giving us that killer combination of Halo and Diablo that we've always wanted.
This big year-two expansion irons out most of Destiny 2's wrinkles and offers some of the most mysterious, enjoyable content the series has seen so far.
Destiny 2 is redeemed at last, with a weighty expansion that brings back the best elements of the past and adds some welcome new ideas to the franchise.
Forsaken is a bit of a reset for pretty much everything about Destiny 2, and it's one that gives me hope that the franchise is making a turn for the better.
A good expansion that restores the balance to the series, but you will have to pay a hefty amount for it.
Review in Arabic | Read full review
Destiny 2's Forsaken expansion is dense and rewarding, though it does require a bit of patience.
Destiny 2: Forsaken moves the franchise forward by taking a step back, but the epic story and new content give players plenty to do, and once again sets itself up for years of intense firefights.
With a darker, more nuanced story, loads of activities, and clever tweaks to its core systems, Forsaken vastly improves the quality, quantity, and structure of content in Destiny 2. It could still peter out if the raid is bad or the DLC is as poor as last year's, but as of now, Destiny is fun again.
Forsaken is what Destiny 2 should've been at launch, featuring a new PvP mode, a serious story filled with intrigue, and fairly compelling characters. While this is the best that Destiny has ever been, improvements can still be made
Destiny 2 Forsaken is a generous expansion, with a lot of new and satisfying content, especially its campaign and the new Gambit mode, a fresh way to enjoy multiplayer.
Review in French | Read full review
Destiny 2: Forsaken is an undeniable return to form for Bungie's shooter, boasting a very enjoyable campaign and breathing some much needed life into the overall experience. It reestablishes Destiny 2's status as a 'hobby' game, once again giving players good reason to come back on a regular basis, but your mileage will no doubt vary depending on your tolerance for the grind. With a hefty price tag, it's best to make sure that you know what you're getting into before lining up the shot.
Overall, this Forsaken expansion has made Destiny 2 a journey worth returning to. The daily grind feels a lot more manageable, with more chances to obtain end-game gear. There are some exciting new modes to dip into, and the new bounties system really encourages players to dig deep into the world. Destiny 2 is still an end-game grind, but with all the new and interesting ways to obtain your favourite gear, it's a much more rewarding experience than before.
Forsaken's initial story salvo is entertaining, but there's still work to be done a year into the sequel. Given that the MSRP of everything so far has added up astronomically ($59.99 for the base game, $24.99 for the Season Pass, $40 for Forsaken, $34.99 for Forsaken's season pass) it might be a hard pill to swallow. If you're ready for a guaranteed momentary thrill ride pony up, otherwise you can continue to wait it out to see if the momentum continues.
The Forsaken expansion is tough to score, because even after 20+ hours I'm not sure how I feel about it. Certainly I feel like Destiny 2 is better than when I stopped playing all those months ago, but the reality is that most of the things I am excited about is Bungie reverting changes that were bad ideas from the beginning. It's hard to give a lot of credit for fixing something to the person who broke it originally. Still, it's a fantastic shooter experience, and I found myself doing things that weren't really going to advance me just because I was having enough fun that I didn't care.
Destiny 2: Forsaken isn't perfect, but it succeeds in giving Destiny the content filled shot it needs.
All in all, Destiny 2: Forsaken is a welcome return to form for a series that's promised a lot and delivered little.
The end result raises the same question Destiny did right out of the gate: Who is this game supposed to be for?
Destiny 2's Season of the Drifter gives you some compelling weapons and armor to chase while adding a renewed focus on storytelling. It's unfortunate, though, that the only unique armor is tied to Gambit Prime and that while acquiring Thorn you hit a wall near the end of the quest.
Destiny 2 Forsaken is a whole new game, a whole lot of game, but it's also the exact same game. It's "fun" – Destiny always was – but it's a loop of endlessly increasing numbers and loot and numbers and loot and more numbers and not enough numbers and I just don't know why I'm doing it anymore.