Percentile Rank
Unknown Fate is ranked in the 6th percentile of games scored on OpenCritic.
Rating Summary
Based on 8 critic reviews
OpenCritic Rating
Based on 8 critic reviews
Score Distribution
Scored Reviews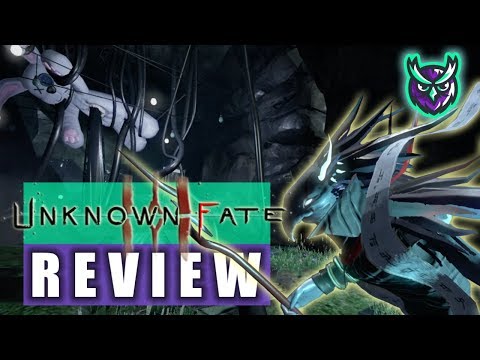 It may seem like just another walking sim at first but Unknown Fate contains plenty of memorable moments set in a haunting world.
Unknown Fate could have been one of the best indie games of the year, but technical problemsو bugs and lack of content lead it to a mediocre game. Still graphics, art style and game atmosphere are very good and VR experience can be unique. If you lower some of your expectations, Unknown Fate Could be a good choice for you with its unique atmosphere and story.
Review in Persian | Read full review
Little enigmatic adventure with impresive bizzare world. With better experience in VR mode.
Review in Slovak | Read full review
The Nintendo Nomad
5 / 10.0
Overall I think playing Unknown Fate through on a PC with a regular controller really highlighted the elements that were lacking in the game.
Despite its potential Unknown Fate falters at almost every step during the entire adventure. Not only are the ideas of both the narrative and combat experiences not well executed, but the game seems to struggle with an identity crisis.
Cultured Vultures
2 / 10.0
With most puzzles built around poor mechanics, Unknown Fate is a story about overcoming terrible gameplay so you can uncover the also-terrible narrative.