Percentile Rank
The Missing: J.J. Macfield And The Island Of Memories is ranked in the 70th percentile of games scored on OpenCritic.
Rating Summary
Based on 33 critic reviews
OpenCritic Rating
Based on 33 critic reviews
Score Distribution
Unscored Reviews
Super Deformed Gamescast
Essential
Swery's brand of wonky mechanics underlined with impeccable writing and atmospherics proves just as effective in the 2D platformer field.
Unboxholics
Worth your time
Even though it isn't in the same level as something like Inside, The Missing remains a very interesting and special case that can shock the more sensitive with the issues that it presents.
Review in Greek | Read full review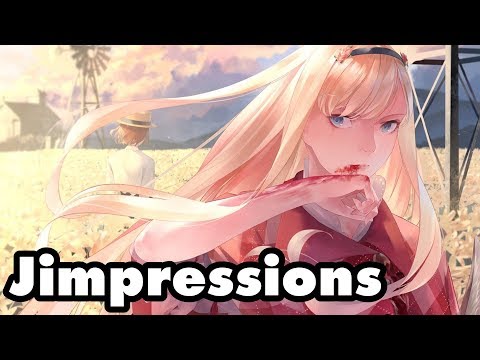 Scored Reviews
Also, with its limited camera, the game chooses to tell its story primarily through text messages, with only a handful of cutscenes. The plot won't be spoiled here, but it is both extremely oddball in its storytelling, and also incredibly resonant to our times and anyone who has ever truly questioned if they were happy with themselves for various reasons as J.J. not only seeks to find Emily but also to come to terms with who exactly she wants to be. All of this is done in surrealistic imagery and some surprising revelations.
The game should feel wrong or disjointed with the conflicting elements it includes, but it all creates a strange, poignant, and often beautiful whole.
Deadly Premonition creator Swery latest title, The MISSING, manages to combine a heartfelt story with solid platforming for an unforgettable experience.
The Missing: J.J Macfield and the Island of Memories marries its remarkable storyline with memorable gameplay mechanics to form a truly exceptional and meaningful experience. No matter which walk of life you originate from, there's a monumental amount of positivity to take on board from Swery65's latest masterpiece.
This is a very important game, not only because of the gameplay or the horror mechanics but also because of the story and message it presents about diversity, about finding yourself, about the worries that come with growing up, but more than anything, it's a message about diversity, revival, and regeneration.
The Missing's clever innovations on the platforming genre are more than just gimmicks. They underline the game's deeply emotional core and create a uniquely affecting experience. Like any Swery game, you might run into some technical difficulties, but those are easy to overlook when the experience as a whole is so fully realized. The Missing is like a dream in every sense, but it's one that you won't forget after you wake up.
Digital Chumps
8.5 / 10.0
This Missing is a heartfelt affirmation of identity expressed through emotional turbulence and macabre staging. Its performance as a puzzle-platformer—suspiciously slapdash and presumably exploitative—revels in instability, but finds resolution through a singular and concordant message. The Missing's pieces fit its puzzle, even if the player (and The Missing's protagonist) believe they won't.
While it might not be up to the same kookiness of previous titles from SWERY, The MISSING has other reasons to make you stay, leaving you shook and heart-broken with a stop-start narrative, and an gameplay gimmick that doesn't overstay its welcome.
PlayStation Universe
8.5 / 10.0
Slightly clunky platforming and inconsistent visual presentation isn't enough to meaningfully detract from one of the most emotionally affecting and innovative action platformers on the market. If you enjoyed the likes of Inside and Limbo, you'll love The Missing: J.J. Macfield and the Island of Memories
The Game Fanatics
8.2 / 10.0
If you've been waiting for a return to glory for Swery65, The Missing is definitely worth your time. It might be the most conventional experience carrying his name in recent memory, but even then it will stick in your head. Whether it will be from the audacity of figuring out how to chop yourself in half to avoid some twirling death machine, or from the surreal nature of the unraveling narrative, it's a truly unique experience worth your time.
With its gruesome puzzles and serious subject matter, The Missing: J.J. Macfield and the Island of Memories isn't for everyone, but behind the darkness lies a hopeful story and clever puzzle design.
This heartfelt and poignant adventure offers thrilling moments centered on a strong core idea
The Missing is a dark, confronting puzzle-platformer that offers light at the end of the tunnel.
The Missing: J.J. Macfield and the Island of Memories is a dark, strange and utterly compelling journey.
NintendoWorldReport
8 / 10.0
J.'s story while solving puzzles and crossing obstacles in ways I've rarely had to think about before. It's a game that touched me on a personal level and one I'll be thinking of for a long time to come.
The game is rather short, lasting around five hours if you're not trying to find all the collectibles, which may make its asking price of $30 at the time of writing seem rather steep. However, I would still highly recommend checking out this game. Even with the occasionally rough gameplay, the story and aesthetic here make The Missing something that absolutely should be experienced.
The Missing is a compelling, interesting and unique horror-adventure
The Missing: J.J Macfield And The Island Of Memories is a heartfelt yet dark emotional tale, wrapped in a side-scrolling puzzle-platformer. It has macabre overtones, especially considering you are required to lose your limbs and at times throw them to dislodge objects to advance. There is a sense of poetry in The Missing, tying together emotions of death and rebirth. It's quite an intense emotional personal tale, but outside of collecting donuts, there isn't much reason to play through a second time.
The Missing: J.J. Macfield and the Island of Memories is a great adventure, with lots of layers that Limbo lovers will love.
Review in Russian | Read full review
The Missing – J.J. MacField and the Island of Memories combined it's puzzle-platformer gameplay and narrative in a way that truly makes use of the medium and highlight's it's best potential. Difficult subject matter and a leaning toward the surreal drive a story that touches upon aspects of humanity that are rarely explored in games.
The Missing is a good game with a unique mechanic (although I too remember Rebellion's NeverDead) that houses a fantastic and touching story. It may not be everyone's cup of tea, but it's a game that will stay with you for years to come.
The Missing is a good puzzle platformer, with inspiring atmosphere. The puzzles are good, sometimes a bit too brainy.
Review in Italian | Read full review
SWERY's latest work seems unusually derivative at times but the mix of disturbing atmosphere, surreal situations, and serious subject matter is still hugely engaging.
Its platforming is clunky, its animations stiff, and you eventually tire of its repeating puzzles—but I'll remember J.J.'s story, and her inner struggles, for a very long time.
It likely won't garner the longevity of something a kin to Deadly Premonition, but there's no denying Swery's fluency with a whole host of tones, on both gameplay and story — not to mention his ability in using the surreal to portray a real and hard-hitting theme of young love — shines through in a sufficient capacity, despite the numerous rough edges.
The Missing: J.J. and the Island of Memories, is a short, dark trip through the nightmare of youth; growing up, discovering yourself, and existing among a society that rarely understands. Sure to be a divisive title, there are those who will find The Missing overpriced and melodramatic, while others will be taken by its surrealist story of undying friendship, ironically becoming an indelible memory to those who dare to experience it.
The Missing is a Limbo-like game where you have to die to resolve the puzzles. Even if it's too easy to finish and not very convicning technically speaking, this game has a lot to offer in terms of story and atmosphere, brilliant.
Review in French | Read full review
The Missing: J. J. Macfield and the Island of Memories has beautiful landscapes, ok gameplay, and a story that misses the mark. If you're wanting a short puzzle platformer it might be worth playing through but for the majority it's an avoidable experience.
Even the most hardcore Swery fans will be put off by how sloppy and tedious The Missing is. Much of the appeal of past Swery games was interacting with interesting and colourful personalities. The Missing has none, unless reading text messages counts, and even then the writing is the same movie-referencing material from past games from this director, and its interrupting of the flow of action. The Nintendo Switch has so many better options for puzzle-platformer adventure games - Limbo, Inside, Flashback or Another World, to name a few. The mediocrity of The Missing might have been a bit more tolerable if it weren't such a janky and busted mess. Swery is not the David Lynch of video games; at best he is Ed Wood or a dime store Suda Goichi.