Swery's brand of wonky mechanics underlined with impeccable writing and atmospherics proves just as effective in the 2D platformer field.
The Missing: J.J. Macfield and the Island of Memories is a dark, strange and utterly compelling journey.
SWERY's latest work seems unusually derivative at times but the mix of disturbing atmosphere, surreal situations, and serious subject matter is still hugely engaging.
This heartfelt and poignant adventure offers thrilling moments centered on a strong core idea
The Missing is a dark, confronting puzzle-platformer that offers light at the end of the tunnel.
The Missing: J.J. and the Island of Memories, is a short, dark trip through the nightmare of youth; growing up, discovering yourself, and existing among a society that rarely understands. Sure to be a divisive title, there are those who will find The Missing overpriced and melodramatic, while others will be taken by its surrealist story of undying friendship, ironically becoming an indelible memory to those who dare to experience it.
The Missing is a good puzzle platformer, with inspiring atmosphere. The puzzles are good, sometimes a bit too brainy.
Review in Italian | Read full review
The Missing is a compelling, interesting and unique horror-adventure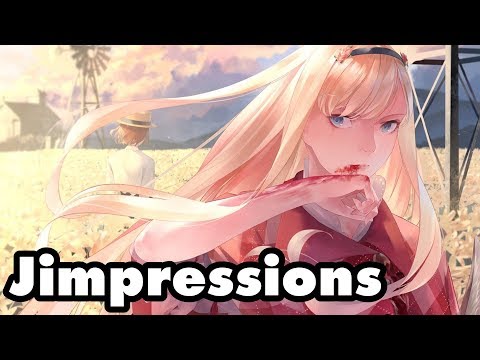 Slightly clunky platforming and inconsistent visual presentation isn't enough to meaningfully detract from one of the most emotionally affecting and innovative action platformers on the market. If you enjoyed the likes of Inside and Limbo, you'll love The Missing: J.J. Macfield and the Island of Memories
The Missing: J.J. Macfield and the Island of Memories is a great adventure, with lots of layers that Limbo lovers will love.
Review in Russian | Read full review
The Missing: J.J Macfield and the Island of Memories marries its remarkable storyline with memorable gameplay mechanics to form a truly exceptional and meaningful experience. No matter which walk of life you originate from, there's a monumental amount of positivity to take on board from Swery65's latest masterpiece.
The Missing is a Limbo-like game where you have to die to resolve the puzzles. Even if it's too easy to finish and not very convicning technically speaking, this game has a lot to offer in terms of story and atmosphere, brilliant.
Review in French | Read full review
The game should feel wrong or disjointed with the conflicting elements it includes, but it all creates a strange, poignant, and often beautiful whole.
The Missing's clever innovations on the platforming genre are more than just gimmicks. They underline the game's deeply emotional core and create a uniquely affecting experience. Like any Swery game, you might run into some technical difficulties, but those are easy to overlook when the experience as a whole is so fully realized. The Missing is like a dream in every sense, but it's one that you won't forget after you wake up.
Its platforming is clunky, its animations stiff, and you eventually tire of its repeating puzzles—but I'll remember J.J.'s story, and her inner struggles, for a very long time.
The Missing: J.J Macfield And The Island Of Memories is a heartfelt yet dark emotional tale, wrapped in a side-scrolling puzzle-platformer. It has macabre overtones, especially considering you are required to lose your limbs and at times throw them to dislodge objects to advance. There is a sense of poetry in The Missing, tying together emotions of death and rebirth. It's quite an intense emotional personal tale, but outside of collecting donuts, there isn't much reason to play through a second time.
This Missing is a heartfelt affirmation of identity expressed through emotional turbulence and macabre staging. Its performance as a puzzle-platformer—suspiciously slapdash and presumably exploitative—revels in instability, but finds resolution through a singular and concordant message. The Missing's pieces fit its puzzle, even if the player (and The Missing's protagonist) believe they won't.
The Missing: J. J. Macfield and the Island of Memories has beautiful landscapes, ok gameplay, and a story that misses the mark. If you're wanting a short puzzle platformer it might be worth playing through but for the majority it's an avoidable experience.
The Missing – J.J. MacField and the Island of Memories combined it's puzzle-platformer gameplay and narrative in a way that truly makes use of the medium and highlight's it's best potential. Difficult subject matter and a leaning toward the surreal drive a story that touches upon aspects of humanity that are rarely explored in games.