Percentile Rank
Ace Combat 7: Skies Unknown is ranked in the 83rd percentile of games scored on OpenCritic.
Rating Summary
Based on 112 critic reviews
OpenCritic Rating
Based on 112 critic reviews
Score Distribution
Unscored Reviews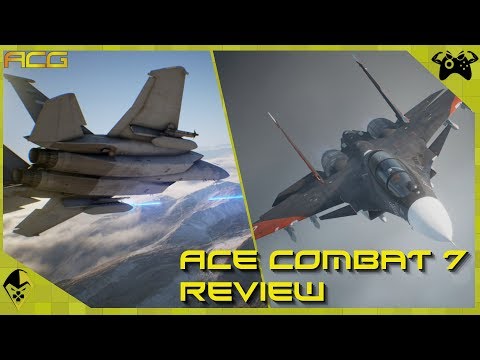 I guess what it comes down to with Ace Combat 7 is what you are after in your flight games. If you want to tweak dials, adjust for wind resistance and make the perfect landing, this isn't the game for you. If, however you want to take on an entire army while dodging lightning bolts, shooting missiles and doing barrel rolls then you should head to the store and slap your hard-earned cash down right now.
The lesser spotted aerial combat genre makes a glorious return in this heart-pumpingly exciting game.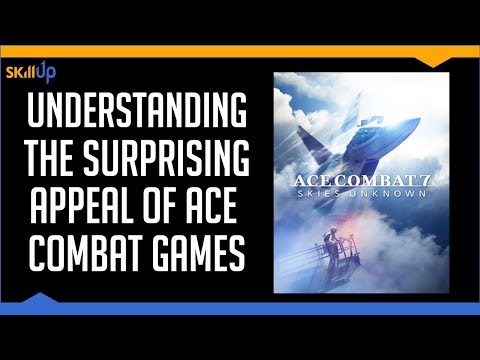 Rock, Paper, Shotgun
Unscored
Dumb, funny, exhilarating, varied and full of stupid explosions. Like the drones it summons, Ace Combat 7 is not exactly self-aware. But it is close enough, judging from the humour of its over-the-top action. And it barely matters anyway, because it's a damn fun videogame.
Ace Combat 7: Skies Unknown is a game that's good enough for those who already enjoy flight sims, but it's not likely to convert anyone who isn't already a fan. The central mechanics are hardly innovative, the checkpoint system is a satanic artifice conceived only to dismay and affront, and the story is a meandering, butchered mess. However, it does have enough merit outside of these issues to warrant consideration. Interesting mission design and cool boss fights can be enough to make a game a worthwhile purchase, just make sure you're actually convinced you could be Tom Cruise in Top Gun.
Unboxholics
Worth your time
Ace Combat returns after many years, managing to conquer with ease the throne of the genre because the competition is unfortunately non-existent.
Review in Greek | Read full review
Scored Reviews
Digital Chumps
9.4 / 10.0
Fly back to Strangereal for the next installment in the Ace Combat series. The game is beautifully crafted and takes you on the ride of a lifetime. Easily one of the best flying games I have ever played, I know I will find myself returning to Ace Combat 7 quite often.
Ace Combat 7: Skies Unknown is a top-notch flight combat game with one of the best VR implementations that you'll ever have the joy to experience.
Electric Bento
9.1 / 10.0
This latest Ace Combat game is the best of the bunch, the product of two and a half decades of refinement as concerns an already excellent formula.
Ace Combat 7: Skies Unknown's aerial dogfighting is absolutely exhilarating in multiplayer and might very well be my #1 multiplayer game to start out 2019 once my HOTAS arrives.
I have a thing with niche games and Ace Combat is a fine example for that, previous entries kinda went a little down spiral but Ace Combat 7 Skies Unknown brings the franchise back where it belongs, high in the air leaving competition far behind. I couldn't have been more happy how this game turned out. So "sortie" to your nearest game shop or the Xbox Store and buy this fantastic game!
The Takeoff, flight and landing have been successful! Project Aces honor a tradition that spans more than 20 years with a fun and adrenaline-filled experience. After all this time, it's satisfying to know that Ace Combat is still soaring high above the clouds.
Review in Spanish | Read full review
Ace Combat 7 is a hugely satisfying, even empowering, experience that's taken to the next level in VR
Though not without flaws, Ace Combat 7: Skies Unknown manages to deliver an awe-inspiring and action-packed experience.
Ace Combat 7 is a great time that has enough content and options to satisfy both, newbies and flight aficionados.
Ace Combat: Skies Unknown not only returns a classic series back to the heights of its predecessors but also reinvigorated its entire genre. There aren't many games like this available on current generation systems and, if there were, Ace Combat would still shine above them all.
Overall, Ace Combat 7 has hit the skies and it has been a smooth flight with little turbulence.
Overall, Ace Combat 7: Skies Unknown is an awesome game and a must-have for any Ace Combat fan, as well as a great game for players who enjoy fast-paced, adrenaline-fueled thrill rides in short doses.
Ace Combat 7: Skies Unknown is an excellent package. Its overly-complex narrative bogs down so much of what makes the game a carefree thrill ride, but a great campaign structure, intense multiplayer and a VR tour de force make this the best game in the storied franchise and one every pilot should pick up.
While there are a few relevant innovations, the good folks at Project Aces kept their eyes and ears open and listened to the fans of the franchise who wanted to return to Strangereal and to the Ace Combat that we know and love.
Ace Combat fans will be very pleased with an extremely fun aerial combat game with plenty to do. The fantastic PlayStation VR mode is a must-play and a great addition to an already fantastic game.
Ace Combat 7 stands out, mainly, due to its amazing campaign and gameplay. This was my first contact with the series and AC7 became one of my favorite games for the PS4 and the biggest reason why I will accompany the series in the future.
Review in Portuguese | Read full review
It's now in its 20th year, but Ace Combat 7 shows that there's plenty of life yet in the series. Neither pure arcade, nor hardcore simulation, it straddles the line it needs to offer both a sense of flight and fast, furious dogfight action, even as it tells a cinematic and genuinely enjoyable story.
Twelve years have passed since the last great Ace Combat game. Fortunately, Project Aces have ignored recent failures and instead delivered a game that might be the best in the series.
Overall, I have had a great deal of fun with Ace Combat 7 and while it can be a demanding game at times, it is definitely a rewarding one. So if you want to fly through a beautiful blue sky filled with missiles, while surviving intense aerial dogfights, then Ace Combat 7 delivers on all counts.
In Ace Combat 7 dogfighting games have a new Top Gun. The VR sadly turned my stomach, but the series' trademark action is bigger and better than ever, with the spectacular weather effects introducing a level of realism and drama that will win over any wannabe Mavericks.
Geeks Under Grace
9 / 10.0
Ace Combat 7: Skies Unknown is a great way for the series to touch back to its roots, but struggles with a confusing story and unclear mission objectives.
One of the most beloved franchises of Bandai Namco is back. Ace Combat 7 success in every single way. Great game.
Review in Spanish | Read full review
Ace Combat 7: Skies Unknown debuts in this console generation with an amazing experience that could easily become one of the best episodes in the series history. Thanks to a new dynamic weather and lots of amazing planes, the gameplay seems more enjoyable than ever, despite a single-player campaign that can be chaotic and a multiplayer mode that lacks of variety. We hope that Bandai Namco can support the game with new contents and gameplay modes in the future, in order to expand one of the best flight experiences available these days.
Review in Italian | Read full review
The use of the Unreal Engine 4 raises the Ace Combat franchise to new levels. Exquisite gameplay, a long campaign... it's a pity that its multiplayer content is so scarce.
Review in Spanish | Read full review
Chalgyr's Game Room
8.5 / 10.0
There is little not to like and Ace Combat 7: Skies Unknown has a little bit of something for everyone, franchise fan or not. Perhaps as the release cycle continues we will see tweaks, like the ability to turn down the overpowering and extremely loud background music or compare ships, but those are more quality of life issues and less game-stopping problems. Even as it stands, Ace Combat 7: Skies Unknown is wicked fun that should be experienced by all.
It might be a bit pricey for the amount of content you get, but Ace Combat 7: Skies Unknown is a well-crafted fighter combat experience with lots of high-flying fun.
The content is plentiful, replayability remains high, and the presentation easily makes Ace Combat 7 one of the better arcade-style flight games on the PC. It has been a long time coming, but action flight fans and those who love the series won't be disappointed by Ace Combat 7.
Whether you like it or not, Ace Combat 7 is the only choice you have if you want to play an air-battle game these years. And frankly speaking, it does a good job, although some shortcomings should have been avoided.
Review in Chinese | Read full review
Ace Combat 7: Skies Unknown is a great game for the fans of this series and offers a very smooth controls that can be attractive even to those who have never played Ace Combat before. Beside great controls, Ace Combat 7 also has beautiful graphic and sound design which makes it truly immersive experience.
Review in Persian | Read full review
Ace Combat 7: Skies Unknown is a triumphant return to form for the series. It's a must-have for PSVR owners, but also worth checking out for its main campaign and other extras.
Ace Combat 7: Skies Unknown is a well made and appealing game that doesn't repeat the mistakes of past two titles of the series. Even though game still isn't completely flawless and you can see some shortcomings here and there, be sure that it's still an enjoyable and exciting game that is definitely worth your time.
Review in Persian | Read full review
PlayStation Universe
8.5 / 10.0
Ace Combat 7 delivers a perfectly honed iteration of a familiar framework, making vast visual and gameplay improvements while still maintaining the familiar structure of Ace Combat. Balancing the angst of seeing a war from multiple sides, every mission you fly feels consequential, your tiny contributions having an effect on the events of a world that is so much larger than the pilot known as Trigger. Ace Combat 7 is a must for flight-sim fans and a fantastic addition to the series.
Ace Combat 7: Skies Unknown has a few annoying elements, but that doesn't take away from the fact that it's exactly what the series needed for a great comeback.
With an approachable learning curve and a forgiving flight model, Air Combat 7: Skies Unknown welcomes players new to the franchise as well as veterans of previous versions. Beautiful graphics and fast-paced action are the very hallmarks of an Air Combat and number 7 delivers plenty of both.
Geek Culture Podcast
8.5 / 10.0
Returning 12 years after the previous mainline entry, Ace Combat 7: Skies Unknown shows why fans have been awaiting a return to the danger zone for so long. The game features a very enjoyable campaign of respectable length alongside a serviceabale enough story, but the actual gameplay itself and exclusive PSVR support are what really stand out in the high flying Ace Combat 7: Skies Unknown.
NoesPaisparaFrikis
8.5 / 10.0
the best Ace Combat to date. It preserves all the good things of the ancients with an overwhelming graphic quality and a story that engages.
Review in Spanish | Read full review
When it's firing on all cylinders, Ace Combat 7 absolutely soars as a return to form for a series thought dormant. It'll be interesting to see how Bandai Namco might take things forward from here on, but for now, the series is flying high and steady once again.
Ace Combat 7 is a marvel of combat flight simulation. Putting forwards a package both concise in nature and packed with features and quirks to promote replayability and exploration, it's a game I struggled to put down. If you enjoy flight simulation, air combat, or even just a mess of explosions, bullets and lasers, I encourage you to give it a shot.
Project Aces and Bandai Namco deliver with Ace Combat 7 - Skies Unknown the usual fine package out of spectucular aerial combat, a diversified missiondesign with very well-made controls and a splendid original score, but also struggles with issues in performance and a dull storytelling. Fans of the series and friends of uncomplicated and exciting dogfights still should this one their buylist.
Review in German | Read full review
Ace Combat 7 brings us 30 of the world´s most advanced war planes to engage different combat scenarios (escorting civilian planes, attacking refineries, evading enemy radar, facing an enemy ace...). Although it is an arcade, planes feel realistic and we enjoyed 8 player online mode and VR levels for PS4 version.
Review in Spanish | Read full review
Ace Combat 7 is a visually striking game with a top tier soundtrack and excellent performance. That said the game is challenging and unforgivable for newcomers but an enjoyable experience overall.
A great restart for the Ace Combat series, a chapter perfect for both old players and newcomers.
Review in Italian | Read full review
Ace Combat 7 is what the sim-arcade Bandai Namco series needed. New technologies, a great campaign and an interesting vr mode are the element for this Ace Combat mix.
Review in Italian | Read full review
A successful return flight for the veteran franchise, with highly entertaining aerial action that remains accessible for new fans and old.
If you're looking for something out of the ordinary and have immense patience for an inconsistent checkpoint system, it's well worth a look in.
The story's nonsense, but the actual minute-to-minute air combat makes up for that. It's almost always a joy to play, with combat that's empowering, satisfying and spectacular.
PlayStation LifeStyle
8 / 10.0
After a lengthy layoff, a franchise's odds of a successful return can be dicey at best. Ace Combat 7: Skies Unknown, however, has managed to effortlessly fly back into battle without missing a shot. Everything that you loved about the old iterations has evolved with the times and delivered a solid new combat flight simulation experience. Anyone who has been eagerly awaiting the return will not be disappointed. You can rest assured that this is far from their maiden voyage, and hopefully there are far more battles to come.
Ace Combat 7: Skies Unknown brings back Bandai Namco's flight combat sim series brilliantly, with thrilling dogfighting and a high level of polish.
Ace Combat's core gamepad controls are well-honed and accommodates for all skill levels. By comparison, a flight stick demands way more focus, rewarding your efforts with exhilarating, authentic dogfighting action.
Ace Combat 7: Skies Unknown is the game that all fans of series expect. Beautiful graphics, smooth gameplay and briliant level design are some of the reason that you should experience it. If developers paid more attention to story and multiplayer, Ace Combat 7: Skies Unknown could have been even betther, but still it's a must-buy game and one of the best installment in Ace Combat series.
Review in Persian | Read full review
The Ace Combat series is back with a bang and is the best this decade.
PlayStation Galaxy
8 / 10.0
Even with the absence of character development and upsetting VR mode, Ace Combat 7: Skies Unknown is a great entry to show that even old formulas work with some slight twists to it.
Ace Combat 7 marks the spectacular return of a franchise that has been gone for far too long.
Ace Combat 7 stands out as one of the most convincing episodes of an ancient and glorious series.
That said, despite the frustrations, there's no other series out there that captures the thrill of running around with a detailed fighter plane model in your hand blasting bad guys.
Ace Combat 7: Skies Unknown brings the franchise hurtling onto Xbox One with all guns blazing. For genre fans, it's a great time thanks to intuitive and compelling combat, an interesting variety of missions, a wealth of content, planes, weaponry and technology, all backed up with stunning graphics and a thumping soundtrack.
Cultured Vultures
8 / 10.0
Project Aces throws a bit too much at their long-awaited return to the franchise and not all of it sticks, but Ace Combat 7 delivers the heart-pounding air combat the series is best at and looks and sounds stellar doing it.
At its best, the game leaves you by your lonesome to get to know the "deep blue" sky as intimately as possible.
At this moment in time, Ace Combat 7: Skies Unknown is only really brought down by the occasional frustration felt upon the often unfair failure of a mission. Its campaign really is great overall, but sometimes you'll curse when a timer imposed upon you expires when you're just shy of meeting a score target.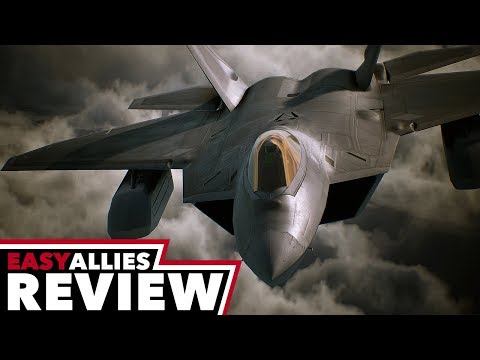 Ace Combat 7: Skies Unknown is a familiar, yet solid entry in the classic dog fighting franchise.
Reno Gazette-Journal
8 / 10.0
Wait, we're getting a new Top Gun movie and Ace Combat is also back? Suddenly, all seems right in the world again. Ace Combat 7: Skies Unknown marks a welcome return of the hybrid sim-and-arcade dogfighting that the series is known for. The story can be far fetched and the dialogue grating at times. When it comes to its air combat, however, Ace Combat 7's gameplay definitely hits the mark.
Cheat Code Central
4 / 5.0
Fans of Ace Combat will no doubt be all over this big return, and while anyone on the outside looking in won't be able to just hit the ground running, there is enough substance here to make that daunting journey worthwhile.
Merlin'in Kazanı
80 / 100
Ace Combat 7 is looking amazing at first glance. It can give you lots of fun while watching the beautiful skies. If you are fan of the series, you shouldn't miss the game.
Review in Turkish | Read full review
Anyone expecting a true combat flight sim will be disappointed as this is not that type of game, but for everyone else wanting to feel like Maverick taking on the unnamed bad guys in Top Gun, this is the game to play.
A great comeback for the series which is really fun to play, until you discover some problems that are typical for this type of games.
Review in Russian | Read full review
Gameplay-wise Ace Combat 7 is the best game in the series. with an excellent set of unique and really interesting missions, nice difficulty balance, great graphics and a beautiful soundtrack. Story-wise, sadly, long-awaited game dissapointed us.
Review in Russian | Read full review
Ace Combat 7: Skies Unknown is a top entry in the long-running series that sees a return to the PS2 glory days. The war opera story is enjoyably charming, despite a rather flat cast of characters, while the gameplay is, crucially, as dramatic and slick as it's ever been. Online multiplayer and PSVR are both implemented well, and serve as great companion pieces to the main campaign. Whether you're a diehard fan or coming to this game fresh, Skies Unknown is a joy, and a series highlight.
Ace Combat 7: Skies Unknown is the crowning achievement for aerial combat sims, and for all that it gets wrong, it makes up for in other areas. At the end of the day, it's easily one of the best flight games I've ever played.
Ace Combat 7: Skies Unknown is the best entry in the series yet and provides a near-perfect blend of action and strategy.
ACE COMBAT 7: SKIES UNKNOWN has some really solid missions that deal with political and military intrigue, a fantastic weather system, and constant chatter that wouldn't normally be tolerated by any military force. It's a bizarre and endearing title that's an absolute a joy to play. ACE COMBAT has been sorely missed for the past twelve years (we don't talk about 2012's Assault Horizon). ACE COMBAT 7: SKIES UNKNOWN is a triumph, and return to form.
The VR Mode is the big draw of Bandai Namco's new flight combat simulator, Ace Combat 7: Skies Unknown, but it is more limited than you might have hoped.
The game makes you work for each kill, and as a result you feel like you've achieved something notable with almost every ace you down
Strong aerial combat, an earnest story, and a varied campaign herald a victorious return to form for Ace Combat.
That being said, this is an excellent game and a fantastic Ace Combat game, and I'm glad to see the main series making a return after so many years
Ultimately, Ace Combat 7: Skies Unknown is a valued successor in the series and brings the franchise right back to its roots. Graphically, the game is stunning. It pops with glistening detail and lighting, and lots of delicate touches, such as the raindrops on the windows. This is matched by the bombastic sound quality which delivers pounding thrust and thundering cannons through the clouds. Whilst the campaign could be a touch longer, and it is regrettable that the VR mode is not yet present in the PC version, overall the package on offer here is well worth it for any flight combat fans.
Ace Combat 7 captivates with varied missions and intense dogfights, but does not get the magic of older parts beacause of the story.
Review in German | Read full review
New Game Network
78 / 100
Though not without a little turbulence from the convoluted story and uneven difficulty, Ace Combat 7 delivers a fun and polished arcade flight experience that should entertain newcomers and veteran pilots alike.
Handsome Phantom
7.5 / 10.0
There probably isn't enough here to bring new fans over that haven't played the series in the past due to outdated graphics and some features missing from prior releases. That really is a shame because if you'd take the time to sit down and play it there really is a plenty of fun to be had here.
Fans will likely love it, though newcomers will probably have to take time to adapt and get used to it. While it's a little overwhelming, it's not beyond reason, and with practice, most players should become a top pilot in the game.
Despite being undercut by too many characters and some frustrating mission parameters, Ace Combat 7 is a very welcome return to the world of Strangereal.
It doesn't reinvent the wheel, but then again there isn't a great need for wheels when you're dancing between clouds.
IGN Middle East
7.5 / 10.0
There are excellent gameplay and fighting mechanisms in this part, and the series lovers will no doubt be happy to maintain the priority and quality of air battles, but this priority has brought down several flaws that are difficult to ignore when talking about a seventh-line series. , And do not expect anything interesting in the story.
Review in Arabic | Read full review
if you are interested in flying games and looking for a new experience different from the games you used to, this game is the game you are looking for the level of graphics and fantastic gameplay mechanics, this game going to attracts you from the first task until the end, it's one of the few simulation games that we advise Everyone to play it.
Review in Arabic | Read full review
Ace Combat 7: Skies Unknown sticks to the series' formula with some cool additions like VR support
The Games Machine
7.5 / 10.0
In this chapter of Ace Combat, the gameplay is stripped down to a bare minimum and the air-to-ground combat is plain boring. The jaw-dropping graphics and production values will probably be enough to attract the fans of the franchise, but if arcade air fighting is not your niche, you'd better steer away.
Review in Italian | Read full review
Uncomplicated but gratifying flying, in scenarios of increasing silliness and therefore likeability.
Ace Combat 7: Skies Unknown requires a certain grasp of combat flight mechanics from past gameplay experience, which makes it punishing and brutal for newcomers. Long-time fans, however, should seek comfort and pleasure in taking to the skies once again as they relive the thrill of flying and dogfighting, while being treated to polished, finely-detailed visuals.
While seasoned veterans of the Ace Combat series may have a much different perspective on its seventh iteration, I was unfortunately left disappointed by lots of glitz and limited glamour.
New installment of Ace Combat is good for console players and fans, but not for more exacting PC players.
Review in Slovak | Read full review
Ace Combat return after a long time with a lot of positivity and with a gameplay that lives up to the standards of the series. Even with some negative aspects, the core of the game and its amazing gameplay will please both the fans of the series and the newcomers.
Review in Arabic | Read full review
Ace Combat 7: Unknown Skies doesn't do a lot ot update its classic arcade-style dogfighting, but it does look great and its gameplay holds up for the most part.
While it doesn't do a lot to change its formula – and its story could most certainly be better paced – Ace Combat 7 brings the series back to its roots.
Review in Portuguese | Read full review
Ace Combat 7: Skies Unknown succeeds in designing fighters with an astonishing details, the story is somehow confusing and too complicated but the level design makes for it. Anyway apart from all these, this is the only flight action video game you could find.
Review in Persian | Read full review
Ace Combat 7 is, sadly, a decent game that never quite hits the same highs as the planes contained within. It rapidly becomes too samey, and the games mechanics aren't really signposted enough, with you being catapulted into action with barely a mention of flight school.
Ace Combat 7: Skies Unknown is a stubbornly old-fashioned title in some areas and to that end does little to roll out the red carpet for newbies, but if you can stomach some of its more peculiar design choices, there is a tenaciously addictive and entertaining game underneath.
For the twentieth episode in the series, Project Aces could have gone even further in using the concepts that had made the success of the series. What Ace Combat 7 does, it does it correctly and slightly better than before, but most of the time, the player is a a bit frustrated not to be able to go further. Same idea with the VR mode, that features only 3 little missions when we expected to play the whole game with a PSVR helmet.
Review in French | Read full review
Due to its niche nature, Ace Combat 7: Skies Unknown won't be for everyone. You'd really need to love this style of game to get the full benefit of it. That being said, it's a well crafted addition to the genre and may very well make some some new fans of aviation titles that were otherwise not interested
"Ace Combat 7 is as pure of an Ace Combat game as it gets. Playing through the campaign was a blast, and a challenging experience. It's worth giving this game a shot."
Still, Ace Combat 7: Skies Unknown should serve to satisfy players craving a healthy serving of high-speed aerial combat, especially those who happen to have PSVR.
Easy to master and a campaign full of action movie-worthy missions but the game is let down by frustrating checkpointing and simplistic combat.Julian Benson
Like an old friend come back to life. Ace Combat 7 feels like a neat and tidy resurrection, bringing back everything you missed from flight simulator games, while consequently reminding you why the industry lost interest in them.
A continuation of Bandai Namco's long-running flight simulation series, Ace Combat 7: Skies Unknown offers fans an invigorating, polished and beautifully-rendered action game that sometimes becomes obscured by a silly story, vague objectives and a steep learning curve. Those familiar with the series will likely be able to see past the muck and enjoy the fast-paced action for what it is, as excellent controls and gorgeous graphics certainly help. Those, looking for more, however, may be disappointed. Still, this type of game is fairly rare these days, and if you're looking for one, just know what you're in for going in, and have fun.
Ace Combat 7: Skies Unknown is a solid experience for fighter plane enthusiasts, but it plays things too safe. Sticking to a tried-and-tested formula that has ensured the series' success and continuation for nearly 25 years is a sound strategy, but it lacks in innovation and any new exciting creative direction.