Percentile Rank
Apex Legends is ranked in the 95th percentile of games scored on OpenCritic.
Rating Summary
Based on 61 critic reviews
OpenCritic Rating
Based on 61 critic reviews
Score Distribution
Unscored Reviews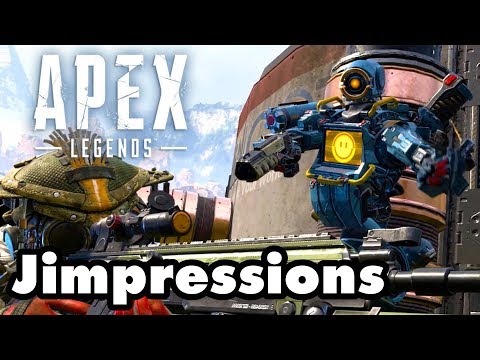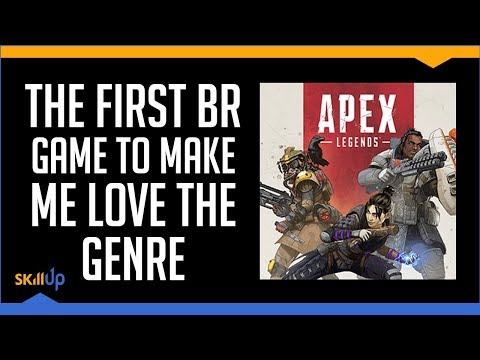 Rock, Paper, Shotgun
Unscored
Apex goes so much further, reaching into every corner of a well-trodden formula and lavishing it with saucy new ideas.
It would be remiss of me not to point out the small but diverse roster of characters in Apex Legends. Out of the current band of eight Legends, the presence of four people of color and two LGBTQ characters is a heartening first step. In particular, the mysterious hunter Bloodhound is probably the most — if not the first — prominent example of a nonbinary character in a mainstream shooter. Yet Apex Legends also faces the same narrative challenges that the relatively progressive Overwatch had with inclusivity. In a genre that carries a greater emphasis on gameplay rather than storytelling, injecting meaningful representation can admittedly be a trying process.
Scored Reviews
If there is one thing that Respawn's potential Fortnite killer Apex Legends appreciates, it is the delights of a properly executed slide.
An immaculate battle royale that could be sold at a premium price point, but instead is one of the best free-to-play games ever.
The game is one for the long run, bringing some fantastic new features to the genre that set it apart from its rivals.
It's possible that Apex Legends could finally put the nail in the coffin of Fortnite's reign over the genre. With updates and new content impending, Apex Legends is sure to keep players entertained for a long time to come.
Every other shooter that comes out these days has a Battle Royale mode tagged on or has one in the pipeline but Apex Legends stands head and shoulders above them all. It's mix of slick and fast paced gameplay coupled with its intense and constantly moving combat is going to be hard to surpass.
A step above the rest, Apex Legends is a masterful re-examination of the battle royale genre that will inform multiplayer launches to come.
PlayStation Galaxy
9.5 / 10.0
Apex Legends provided more than what PUBG and Fortnite, even Blackout, had to offer. Despite having 60 players in the map, a forced squad-based battle royale with an impressive ping system, an awesome cast of Legends with peculiarly amusing dialogue, outstanding overall game performance and smooth gameplay, Apex Legends is the best battle royale game out there.
Apex Legends is the most polished and entertaining battle royale to date, smartly evolving the genre in many ways, while at the same time delivering an unparalleled experience that will leave players eager for more and more time with the game.
With a level of polish unseen in the genre, Apex Legends is the best battle royale ever made.
Apex Legends is a quiet revolution in how we communicate in games, and an excellent team-based battle royale I can recommend to anyone, caveat-free.
Respawn successfully blends battle royale and hero shooters to great effect, raising the bar for free-to-play first-person shooters
Apex Legends is a great example of hot to do a team-based battle royale. It excels when played in teams and communicating. A game that every battle arena game should follow. And it's free. Can it be even better?
Review in Polish | Read full review
Apex Legends is squad-based battle royale done right, complete with cool heroes, a superb communication system, and polished mechanics.
Apex Legends is the real deal. While it might not convert the PUBG faithful or fans of the candy coloured build-fest that is Fortnite, there's no denying that Respawn's latest effort is very special indeed.
Cultured Vultures
9 / 10.0
Even the most jaded of battle royale fans will find their interest rejuvenated by Apex Legends thanks to Respawn's attention to detail, superior gunplay, and fantastic innovations, even if the loot boxes and progression system need addressing.
Respawn Entertainment's surprise release is a super polished and innovative battle royale that's easily the best in the genre.
Apex Legends isn't the last Titanfall game that we were waiting for, but it managed to surprise us by its innovative gameplay, inspired not only by the Battle Royale genre, but also by FPS and MOBA games.
Review in French | Read full review
Apex Legends is a surprise addition to the battle royale genre that rewards players for team play rather than playing maverick and gunning for high kill counts. If Respawn can keep new content and characters flowing, Apex Legends easily stands a chance at being the best in the genre.
Apex Legends is a superb game featuring an excellent array of heroes, tight, responsive gun play, smooth movement, smart communication system and an astonishing level of polish in a free-to-play game.
Apex Legends is a surprisingly different interpretation of the Battle Royale formula that introduces new rules for engagement while also refining many of the issues the genre has grappled with for months. It's ingenious tagging system and clever character abilities make it a multiplayer shooter that's easy to pick up and play, but also deep enough to sink hundreds of hours into for months to come.
PlayStation LifeStyle
9 / 10.0
Apex Legends is an expertly-crafted battle royale shooter, which is no surprise when you consider the development team behind it. It feels like the culmination of lessons learned from other games in the genre, almost as if battle royale has finally grown up. Combining the hero shooting concept of Overwatch and others before it with battle royale seems obvious, in hindsight. What isn't so obvious is that injecting Titanfall-inspired gunplay makes the package much more compelling. We are only a week into the life of Apex Legends, but the outlook is looking pretty great from where we're standing.
Level Down Games
9 / 10.0
My mother always told me that forgiveness is a virtue. EA, publisher of Apex Legends, has made it difficult to embody this attribute because over the course of many sunken dollars, they have disappointed me with undelivered promises, pricey in-game transactions, and abandoned developments. However, like a beaten dog, I've come whimpering back to their wide open, well-polished arms. Apex Legends is fun, it's addicting, and the urge to play JUST ONE MORE is ever present. It's difficult to say after not even a week since its launch, but if you're looking for the next big competitive game, Apex Legends might just be it. I, for one, will be happy if it is.
A fantastic battle royale game and one of the best shooters of this generation. Also, it's free!
Review in Russian | Read full review
Apex Legends lays down the gauntlet to established Battle Royale games such as Fortnite and PUBG. The ping system alone is worth its weight in gold and allows for the more reserved gamers amongst us to join in and have fun. Loot boxes aside, Apex Legends is fast, fun and buttery smooth to play.
Respawn's game elevates its entire genre, doing away with its failings while innovating upon its strengths. From out of nowhere, it's become the prodigious new face of a worldwide phenomenon.Ali Jones
Apex Legends is one of the more entertaining, beautifully balanced, and gorgeous games in the Battle Royale genre. The fact that it is free is delightful, and a good move by Respawn Entertainment. I hope they continue this trend with future updates. I may yet stay in this genre for a while because of this game.
Apex Legends has raised the bar for battle royale games. It minimizes downtime, places an emphasis on intense gunfights, and replaces nameless characters with a memorable bunch of heroes.
Though I entered a skeptic of Apex Legends, my experience with the title has made me believe that it the best battle royale game currently on the market.
Respawn hammers out a lot of the dents in battle royale, and its addition of some of the best ideas in shooters gives a new shine to the genre.
For a game that had literally zero marketing, it has taken the player base by storm.
Apex Legends is definitely worthy of being called "The best battle royale of this generation". By having an amazing and enjoyable gunplay and also a good mixture of elements that make battle royale games fun, Apex Legends has managed to become a game that is worth investing hundreds of hours in.
Review in Persian | Read full review
There is a clear open road for Apex Legends to succeed and the latest game of Respawn Entertainment is a game to enjoy even if you now hate battle royale games. But in terms of future, it comes all to good and consistent support from the devs.
Review in Persian | Read full review
Apex Legends is a unique battle royale game focuses on the battle. The gameplay is much faster and intenser compared with PUBG or Fortnite. The biggest problem, for now, is lacking in content, but I believe it will be better when new maps or new weapons come out.
Review in Chinese | Read full review
Apex Legends is a team-based battle royale full of beautiful ideas and with a very intriguing tactical approach.
Review in Italian | Read full review
Respawn has successfully entered the battle royale genre with Apex Legends, allowing itself to take notes from its predecessors and come in and build upon the foundation laid before them. By refining the formula rather than making a significant effort to reinvent the battle royale wheel, this studio has proven themselves as unmistakable masters of their craft with both the Titanfall series and now Apex.
Overall, I've found more to enjoy in Apex Legends than to gripe about, particularly in the game's colorful cast of characters
Ultimately, I'm excited to see Respawn's plans for the future. Although Apex Legends is fairly light on content at the moment, after having played it for over a week now, it's become my new favorite battle royale game. Matches are quick enough that I never feel burned by a sudden loss and jumping back in with different legend makes it more addictive than any battle royale I've played so far.
Geeks Under Grace
8.5 / 10.0
Apex Legends is a great squad based battle royale game for groups who may already be playing other battle royale games, but if your playing solo you'll get stuck with random players. Overall, Apex Legends is worth trying at the free to play price point.
Respawn does not reinvent Battle Royale, but the teamplay focus makes it one of the best in the genre.
Review in German | Read full review
New Game Network
84 / 100
With its razor-sharp gunplay, slick movement, ping system, and great combat arena, Apex Legends takes the Battle Royale genre to the next rung on the ladder and challenges its competitors to do better.
Gamerheadquarters
8.2 / 10.0
Apex Legends delivers the best team based battle royale available, it runs well across platforms and it's fun to play.
Apex Legends is a good Battle Royale game, both in terms of hero-shooter features and approachable gameplay. A new point of view for free Battle Royal games and players.
Review in Italian | Read full review
Respawn's Apex Legends is easily one of the better battle royale games on the market, and while it's not perfect, it has plenty of potential and room to grow.
The battle royale genre has become a crowded field, with many developers and publishers attempting to cut their own piece of the pie since PUBG and Fortnite skyrocketed the genre. Now, Respawn Entertainment decided to throw their hat into the arena with their own game that was leaked and released in under a week, Apex Legends. As a free-to-play game, Respawn Entertainment has successfully created an incredible game using the formula.
Respawn has created a team-focused game that plays wonderfully, with each gun balanced to feel powerful in its own way.
In its first week it has already made great strides to show the industry there is a space for new battle royale games to thrive if you do it right. Apex Legends is an incredibly intuitive and well-thought-out battle royale game that is worth trying out for yourself.
The latest Fortnite competitor is a sleek sci-fi battle royale blaster that demands skill and rewards with exhilarating fun
Apex Legends is an innovative breath of fresh air for the battle royale genre. The class-based gameplay and focus on teamwork make for a unique and memorable experience, that will quickly earn it the right to stand toe-to-toe with other battle royale mainstays.
All things considered, Apex Legends is the battle royale game players have been waiting for. It nails the movement and terrain traversal while ensuring weapons feel meaty and responsive. Even the inclusion of light hero shooter features melds surprisingly well with the battle royale genre. Respawn Entertainment has set a new gold standard for what players should expect from their battle royale experiences.
Apex Legends spices up the battle royale formula with hero-based shooter pizazz and its revolutionary pinging system, which helps everyone feel welcome to the team. Though its Season One rollout has been disappointing content-wise and its visual flair remains bland, Apex Legends still has the solid foundation necessary for a free-to-play shooter to survive in the long run. And with 50 million players reached in its first month, it's not like it's slowing down anytime soon. We're all jumpmasters now.
A great addition to a genre that most don't even bother developing for anymore in the shadow of the titans, defying that trend and standing out as a serious competitor.
Apex Legends will disappoint Titanfall fans with the lack of some important series' features, but, nevertheless, it is extremely fair game with dynamic gameplay, good shooting and nice graphics. It has potential.
Review in Russian | Read full review
Apex Legends is a fun entry into the battle royale genre. Besides suffering from some gameplay choices, it brings enough new ideas to the table to warrant a look.
Overall, it's hard to fault Apex Legends, but it also feels like it was trying to be something else too and couldn't quite bridge the gap. It is a fine game, one that will undoubtedly join an inescapable part of the streaming—and undoubtedly eSports—circuit. It just feels like there's potential in all of the polish, just wasn't given enough time to percolate and come out of the gate with something bigger.
All in all, Apex Legends has some interesting innovations like the Ping System while its weapons are fun to use. However, its lacklustre characters and dull traversal prevent it from being a must play title in the genre.