Percentile Rank
Judgment is ranked in the 83rd percentile of games scored on OpenCritic.
Rating Summary
Based on 101 critic reviews
OpenCritic Rating
Based on 101 critic reviews
Score Distribution
Unscored Reviews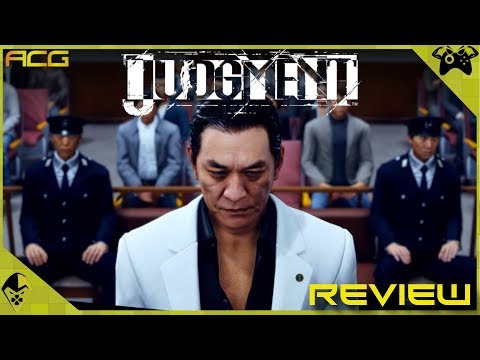 Judgment is one of my favourite games this year. I love the action and the way its mixed in with puzzle solving, throughout the main story it really does feel like a good split. Without a doubt, I want to see more from this franchise, but perhaps see it explore new boundaries and take more risks to carve out its own niche. As hard as it may be to believe, I think it has the chance to better than the Yakuza games if given the time, money, and resources to grow and shine.
Eurogamer
No Recommendation / Blank
No Recommendation / Blank
Jun 20, 2019
Sega's spin-off has a few ideas of its own as it takes a detective's perspective on Kamurocho, though it all ends up feeling a little flat.
This is the same city, just seen from a very different perspective.
Scored Reviews
Judgment is so much more than a simple spin-off of the Yakuza franchise. It is a stellar title that offers a ton of memorable gameplay, an amazing story, and fantastic characters.
Judgment is basically Yakuza crossed with Ace Attorney, the perfect combination of Power, Corruption, Crime and Mystery. Expanding upon everything we've seen the developer do previously, what we have here is a game which is so familiar yet different at the same time – familiar surroundings and places combined with new games, events and people to interact with. Although the game is heavy on the tried and tested mechanics of the Yakuza series, Judgment brings a lot of its own unique gameplay elements such as investigative segments as you stalk your prey, searching for evidence, and even dressing up in various disguises. Judgment has a deep and intriguing story encased within a multitude of separate narratives, not many games can pull that off yet Judgment did it flawlessly. I honestly can't recommend this game enough to both Yakuza fans and people new to this style of game.
Judgement is a brilliant effort in forging a new path forwards for Kamurocho and its denizens post-Yakuza, with not only a new protagonist and story, but an entirely new genre and look at the world. I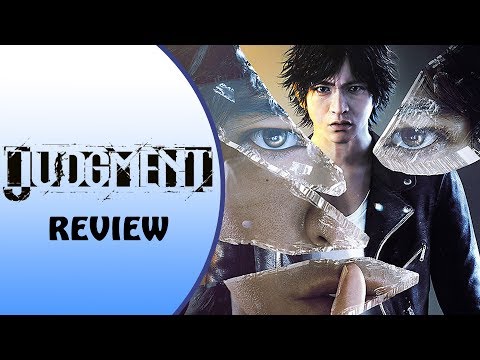 Paste Magazine
9.5 / 10.0
But how do you review the experience of a city? I still don't think I know. Perhaps, as Judgment understands, our experiences are too precious, too deeply personal to do more than hint at suggestions of experience. To anecdote and extrapolate. To let slip the micro moments of intimate connection to a person or space, to leave others with only the wordless emotion of a snapshot.
Chalgyr's Game Room
9.3 / 10.0
Judgement is definitely on my game of the year list. The dialog, the gameplay and the visual representation are simply stellar. While it hasn't been that long with something this heavy in narrative with plenty of gameplay, Judgement just feels like the whole package from the get go and holds on to what makes it so great even hours down the line.
The Games Machine
9.2 / 10.0
Judgment is another hit for a team that can't seem to miss the target.
Review in Italian | Read full review
Electric Bento
9.1 / 10.0
Judgement is a great addition to the Yakuza universe, and an incredible cast of characters make up for some easy combat and touchy controls.
The gameplay is massively fun, and there is a positively absurd amount of things to do. For Yakuza fans this is a must buy. For those new to the franchise, this is the perfect opportunity to jump in.
Judgment is the best entry to the Yakuza series for new players. Introducing new characters and storylines, detective mechanics, an amazing minigame selection (including classics such as Virtua Fighter 5, Space Harrier or Fantasy Zone) and, for the first time, spanish subtitles.
Review in Spanish | Read full review
Detective gameplay mixed in with Yakuza DNA wrapped up in an engaging crime thriller story with superb voice acting and memorable characters.
With an entirely original story and streamlined side content, Judgment is easily the best place to get introduced to the Yakuza formula, and for longtime fans it's the best Dragon Engine game yet. Either way, it's one you shouldn't miss out on.
Judgment proves that Ryu Ga Gotoku Studio's gameplay approach works with a new set of realized and charismatic characters. While it was a shame to see Kiryu's journey came to an end last year, Yagami and his former Yakuza buddy Kaito may be my new favorite duo. The narrative is highly engaging, and whether you use the Japanese or the English voices, the performances are outstanding. There is so much to see and accomplish between main story missions, that it is hard to list even a small portion of what you can do.
Though there are some hiccups along the way, Judgment proves without a doubt that Ryu Ga Gotoku studio doesn't need Kazuma Kiryu to sell a great game.
Simultaneously fresh and familiar, Judgment is an excellent first step forward for the Yakuza universe after the conclusion of Kazuma Kiryu's story.
Judgment packs an amazing story with great fleshed out and unique characters in the tried and tested Yakuza mold while improving the semi-open world mechanics and still keeping things fresh.
All in all, if you love to play detective, but also have a soft spot for kicking people in their soft spots Yakuza Style, you should get your hands on Judgment right away.
This city feels alive, and despite it's incredibly seedy underground, it's a locale in video games that I look forward to returning to each and every chance I get, with Judgment's story and cast being one I won't forget.
Judgment is an excellent game that reminds me a bit too much of its origin. Yakuza fans will get a different, but familiar experience, while newcomers will have a great starting point to know the work of one of SEGA's best development team.
Review in Portuguese | Read full review
Judgment is a game that anyone will love playing through from the beginning to the end. I was completely immersed in Judgement's world and could easily spend more time running through the streets and hanging out with the friends I've made along the way.
Geeks Under Grace
9 / 10.0
If you enjoy Yakuza games, action games, or detective games like Heavy Rain or LA Noire, you have to pick this one up.
PlayStation Universe
9 / 10.0
A sizeably riotous spin-off to Sega's Yakuza franchise, Judgment combines the series penchant for balancing seriousness and absurdity with a hyper-engaging central protagonist whose deeply charismatic persona freshens the whole affair up massively. Judgment is a toweringly good offering then, and one that we hope leads to its own series with leading man Yagami at the forefront.
Even though this is not a Yakuza game and we are still running around same old Kamurocho, Judgment still is a fantastic game with an exciting story. Thanks to new gameplay mechanics and some interesting ideas, the game feels fresh and will appeal to both Yakuza veterans and the new audience.
Review in Russian | Read full review
Varied action adventure with an incredibly exciting thriller story and a lovingly staged Japanese neighborhood
Review in German | Read full review
Curious players who've never touched a Yakuza game now have the perfect entry point to enjoy.
Judgment is the best Yakuza game ever...expect for the fact that, formally, it is not a Yakuza game. Still, there are enough new gameplay elements to lure new players in, and enough old references for returning fans. Don't miss it.
Review in Italian | Read full review
Out of all the Yakuza games that I've played, Judgment offers the most amount of fun and variety while also containing a gripping story that'll keep you guessing until the end.
Judgment won't change your mind about the output of the Ryu Ga Gotoku studio. However, if you're already a fan and you enjoy modern crime stories as well, you can't go wrong here.
Review in Czech | Read full review
Handsome Phantom
8.5 / 10.0
Even if you've never touched a game in the Yakuza series, you'll find yourself having an absolute blast with this game.
PlayStation LifeStyle
8.5 / 10.0
This is the Yakuza experience, but with a refreshing change of character, tone, and voice. Judgment has a familiar skeleton, but the flesh and blood housing it is new. Longtime Yakuza fans have a lot to look forward to here. But, admittedly, having a new setting, new characters, and new mechanics laid over top of the same framework dulls some of that "fresh" feeling.
Judgement is fun, filled with suspense, drama and humour, and more then stands-up alone in its own right as a great alternative to the Yakuza series.
Whether you a fan of the Yakuza franchise or jumping into this world for the very first time, Judgment shouldn't be missed.
Sega has released too many Yakuza games continued in the West, and this Judgment is mostly like them stories and gameplay. However, the plot with Yagami is exciting and investigating every corner of Kamurocho makes the game richer. A perfect first step for a new player. A different perspective for the fans.
Review in Spanish | Read full review
Judgment has its faults that are hard to ignore, but its deep story, intense combat, and a wide variety of side activities kept me glued to it for days on end. Judgment is a great game that is well worth the attention to Yakuza fans and newcomers alike.
All in all, Judgment is a solid addition to the franchise. Like Yakuza 0, it is kind of a back-to-basics offering, and it's self-contained in a good way. It contains pretty much everything you'd expect from a Yakuza title. It's well designed and easy to play, and that makes it a boatload of fun. If you like Yakuza, then you'll like Judgment and if you've never played a Yakuza game, then this is a great place to start. Additionally, you get a free copy of Virtua Fighter 5 in-game, and who can complain about that?
PlayStation Galaxy
8.5 / 10.0
Judgment may not be the next Yakuza game but it almost feels like one. Judgment definitely captures the sense of being a detective and whether it be dealing with an adultery case, a case of poltergeist, or even just taking photos of missing nekos, Judgment makes you feel like you're a bonafide private eye who answers the call of the helpless whether there's yen in it or not. So beware evil doers and lost items and pets for the time has come for Judgment!
Judgment may be linked to Yakuza's legacy, but it still provides a great reason to explore Kamurocho once again.
Judgment is another winner for Ryu Ga Gotoku Studio and provides dozens of hours of mysteries, hijinks, and flying fists to keep you entertained.
Whether you're a long-time Yakuza fan or just coming to this series, Judgment is well worth the investment. Boasting a cracking story, oodles of content and a fantastic fighting system, this spin-off can keep you glued for days… possibly months.
Judgment is a great entry point for people looking to get into the Yakuza franchise. There's no need to play any of the previous games, the story is solid, and the gameplay offers a ton of variety. Even if it can get a little repetitive, there's a ton of time to kill in Kamurocho.
With its strengths and weaknesses, Judgment confirmed to us that it is certainly worth taking the umpteenth journey to Kamurocho
Review in Italian | Read full review
Despite some repetitive gameplay and a story that sputters out, Judgment is a worthy successor to the Yakuza series, with engaging side content and a world that feels truly alive.
Judgment brings a new coat of paint to a proven formula, and makes it shine even brighter.
New Game Network
82 / 100
Despite being a spinoff game, Judgment does everything that merits it standing on its two feet. An engrossing narrative, great characters, and a wealth of side content make for a thrilling adventure - despite some niggling story beats and under-utilized mechanics.
Judgment is a superficial detective experience, but an extremely good Yakuza one.
Just Push Start
4.1 / 5.0
For better or worse, Judgment is a lot like Fist of the North Star: Lost Paradise. Everything about it screams Yakuza, even if the finer points are a little different. I don't mean this as a criticism, as the Yakuza series did a fantastic job, just don't expect Judgment to be totally different. Now, if you want a new take on the franchise you love, this is something that will almost certainly delight. However, if you didn't care for the Yakuza series, you likely won't like this one either.
Merlin'in Kazanı
81 / 100
Absolutely fun game. The Game has a stunning story
Review in Turkish | Read full review
Judge Eyes / Judgement is a very nice gift from the Ryu Ga Gotoku Studio. Even though it may feel at first like it is only a skin based on previous Yakuza games, it feels fresh enough and brings in brand new ideas that make for a great gaming experience. We would have simply liked that its characters spent less time talking and more time kicking asses, this is where they truly shine!
Review in French | Read full review
Judgment may be a Yakuza spin-off, but that doesn't stop it from being one of the best games in SEGA's series. Barring some gimmicky gameplay additions and some unnecessary story padding, it's an absolutely ace detective thriller. As we've come to expect of Yakuza Studio, Judgment's writing and characters are top notch, and it's arguably a perfect place to start if you're looking to explore the streets of Kamurocho for the first time. Another great showing from a developer that's at the top of its game.
Judgment brings new levels of narrative and mechanical intricacies to the familiar setting of Kamurocho in Ryu Ga Gotoku Studio's latest title.
Regardless some flaws, Judgment holds up even when compared to the best entries in the Yakuza series, on both narrative and gameplay side.
Review in Italian | Read full review
Judgment tinkers with the Yakuza template enough that it provides something for fans, as well as those who have always thought about visiting Kamurocho.
Judgment is very much a Yakuza game in detective clothing, but with some clever twists and a killer mystery at the center, it ends up feeling surprisingly distinct. While some of the detective-specific mechanical additions are a drag, everything else vibes really well with the familiar Kamurocho setting. It's easily the best of the recent line of Dragon Engine-developed games in the series—even without Kiryu Kazuma at the center, and even without a karaoke minigame.
Judgment is another great Japanese crime drama that will grab your attention as the stakes get bigger and bigger, but it's not quite on par with the Yakuza series. Some of the private detective busywork could make way for more of RGG Studio's trademark goofiness to cut through the seriousness of the main story, but anyone who has any interest in Far East crime dramas or the Yakuza series should pick Judgment up. Judgment has been judged and has been found worth playing.
That Judgment drops the Yakuza moniker from the title is surprising, as the game feels like a Yakuza game through and through, with the signature sprawling open world of Kamurocho, combo-based brawling combat, and kooky sidequests. Yagami's new detective abilities add some enjoyable variety into the mix, but the title would have comfortably fit into the main franchise. That being said, Judgment stands out as one of the very best in the series and serves as a perfect entry point for anyone curious about the Yakuza games.
Judgment is a brave departure for Ryu Ga Gotoku Studio, temporarily leaving Yakuza behind to craft an engaging detective thriller that not only stands on its own, but introduces a breadth of new ideas I'd love to see expanded going forward.
Making a spin-off to a beloved niche series that then drops its most popular character seemed like a crazy idea at first, but Judgment is a success beyond what I could have expected. Though it never quite escapes the shadow of its older siblings, this tale of a fallen lawyer and his refusal to let go of the truth provides an experience that has a lot to offer both Yakuza fans and newcomers alike.
Despite the new name, Judgment is the next chapter in Yakuza series with a great story, excellent English voice acting, realistic graphics, charismatic characters and addictive gameplay.
Review in Russian | Read full review
If you're looking for a more accessible bar of entry to the Yakuza franchise, this is a strong entry with the studio stepping outside of its comfort zone a little bit. Thankfully, their experiment is a success.
If you like previous Yakuza games, Judgment is right up your alley. A spin off that holds its own in the fictional Kamurocho, Judgment is a worthy entry in the world of Ryu ga Gotoku's Yakuza world. And while I found the story to be sluggish and in its own way at times, it's excellent combat and unique detective mechanics kept me engaged in my more than 20+ hour playthrough. Judgment is outrageous fun at times, relaxing at others and above all else tells a great story. It's definitely one I'll be coming back to over the next few months, uncovering more of Kamurocho's secrets with its favorite detective.
Cultured Vultures
8 / 10.0
While mechanically flawed, Judgment bridges the gap between new and old Yakuza fans marvellously and points towards a confident future for a new franchise. Court adjourned.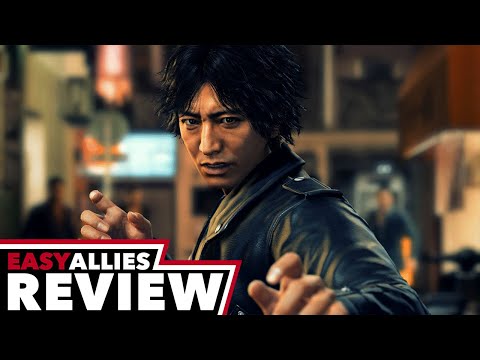 There's an argument to be made that Judgment does at points let the familiar get the best of itself — confusing the mere sake of additional features and mechanics for those that genuinely feel like fresh changes.
Another fascinating entry for a series that masterfully blends the kind of drama you might expect from a soap opera with absurdist comedy and the fascinating exploration of Kamurocho, maybe the real protagonist of the Yakuza series.
Review in Spanish | Read full review
Judgment is a Yakuza game in all but name, offering the same dizzying array of action, side content, and a lengthy (and convoluted) story
Judgment is still an excellent game, despite some of the issues I have. Unfortunately, this is a title that is somewhat held back by its lustrous pedigree, but it has one of the best stories in the franchise, and there's still a ton of things it has going in its favor.
Judgment pumps new blood in the Yakuza series with new gameplay mechanics and story telling techniques, and although there is no sign of our beloved hero here, there is still much to enjoy from, especially for the fans of the series.
Review in Persian | Read full review
Judgment takes no risks with the Yakuza formula, resulting in an exciting, if familiar, adventure.
It's a bit rough around the edges, but Judgment is an overall worthy successor to the Yakuza game franchise. Yagami and Kaito are fantastic and entertaining main characters, and the detective-oriented story gives a unique new perspective to the usual Yakuza narrative. Some parts get old quick, but I'm hoping Yagami and co. will stick around for future Judgment games, as there's plenty of potential.
While it might not be the best entry point to the world of Kamurocho, and neither is it a giant leap from the Yakuza series to someone who might be fatigued at this point, it still is a good entry to the bewitching world of Kamurocho with enough differences to make it feel unique.
Review in Arabic | Read full review
Judgment is a weird, wild, and absolutely absurd journey through the streets of Kamurocho. While the mechanics can be clunky, and there are a few instances of gross writing, it's an excellent game to pick up and get lost in.
Judgment is an excellent Japanese adventure that feels incredibly familiar, yet engrossing all the same. With Judgment, RGG Studio has managed to create an excellent entry point for the Yakuza series, and a fantastic standalone adventure. While it's familiar to myself and Yakuza fans, if you're new to the series this might just be the very best place to start. A wonderful, though sometimes slow, adventure from beginning to end.The links above are affiliate links. As an Amazon Associate, Wccftech.com may earn from qualifying purchases.
The Game Fanatics
8 / 10.0
Whenever it's fully embracing its detective murder mystery identity, Judgment is a fantastic gritty action experience that takes Ryu Ga Gotoku Studios' formula into a refreshing new direction. The characters are likeable, the central mystery is intriguing, and even when it leans back on its own established formula, the gameplay remains satisfying and fun.
When you look back at the origins of the Yakuza series (the original was released way back in 2005). It's a credit to think almost 15 years later we're still seeing fresh content and looking to explore this world with new characters. Judgment definitely ticks all the boxes to be considered a top-quality 'spin-off' and hopefully with a few little tweaks we will see more of Yagami and perhaps other characters. Ryu ga Gotoku Studios have certainly found a formula to produce great games and it makes me very excited to see what the future holds, both for a potential Judgment sequel as well as the rumours we may be seeing some of the previously released spin-offs here in the west. My verdict is that Judgment truly deserves the Thumb Culture Gold Award and should be a part of any PS4 collection (especially if that collection contains Yakuza games).
The main story is wonderfully noir and entertaining from start to finish and the side stories are full of absurd situations. On the one hand, great mobility during combat is great fun, on the other hand, the detective mini-games sometimes disappoint and I hate the pursuits. All in all, it is a nice addition to the Yakuza universe, and the combination with Ace Attorney elements was a smart move.
Oyungezer Online
8 / 10.0
Judgment definitely has the potential to become the first entry of a new series.
Review in Turkish | Read full review
The combat continues to improve — it's incredibly fun taking down huge groups of yakuza — and the story and characters really shine.
Judgment is an exciting detective adventure that follows the paths of the Yakuza series. The new characters are all sympathetic, while the story is a motivating pacing. Thanks to the new game mechanics a fresh breeze enters Kamurocho, sweetening the return of Yakuza fans to Shinjuku. In a direct comparison with star lawyer Phoenix Wright, however, the Japanese detective gets the short end of the stick. The game never has a too big claim, we searched for tricky cases in vain. An English voice output, a completely self-sufficient storyline and the accessible level of difficulty make the title a successful entry point, especially for newcomers, that wonderfully shows what kind of games the guys and girls of Ryu Ga Gotoku Studio can create.
Review in German | Read full review
Lengthy, and full of twists and turns, Judgment might offer up mostly basic detective sequences but there's plenty to love about the world depicted. Twisted Trio included.
Digital Chumps
7.5 / 10.0
Judgment swerves Yakuza's circuitous criminal conspiracies a few degrees off course before turning up at familiar intersections of violence, eccentricity, and drama. Novelties surrounding its private detective facade, however, breakdown into tests of patience instead of pragmatism. Judgment may be an honest amendment to Yakuza's doctrine but its most refined and exciting practices are also its most routine.
Judgment tells a compelling story of a disgraced defense attorney turned detective and his obsessive search for the truth. Unfortunately, the half baked nature of the investigative mechanics as well as a slew of pacing issues holds it back from escaping from the Dragon's shadow.
Fantastic story paired with relatively simplistic game-play makes judgment a great starting point to beginners of the genre, but the lack of depth in the action elements makes me confident now that Yakuza series (there are 11 games including spinoffs on PS4) would be a far more entertaining and involving game series to partake in on my PlayStation 4.
I appreciate that the Yakuza studio wanted to try something different with Judgment, even if the biggest deviations are the absence of the bankable character Kazuma Kiryu and the addition of some detective busywork. Given that said work is typically brief, this is an easy one to recommend to Ryu Ga Gotoku acolytes and folks with patience.
A fun spin-off that takes some of the best parts of Yakuza and weaves a story that's at least as compelling – even if a lot of gameplay elements are becoming overfamiliar at this point.
By combining the legal proceedings of Ace Attorney with the visceral combat and open-world hijinks of Yakuza, developer Ryu Ga Gotoku Studio has turned in a new, but familiar property.
The Outerhaven Productions
Judgment is without a doubt the best playing Yakuza game to date. It has all of the quality of life improvements of the Dragon Engine alongside a host of new welcome features. The combat and minigames are the best they've ever been. The narrative is interesting overall, but can feel misguided and aimless at certain points.
Judgment is a new direction for Ryu Ga Gotoku, and whilst it isn't on the same level of Yakuza just yet, there's plenty of room to grow.
Judgment is a must-play for fans of the Yakuza franchise and a fantastic entry level title for those a little put off by the time required to catch up with the Yakuza series. It offers a fun and challenging dive into a wonderfully crafted game world, whose only disappointment is the result of the quality of past works.
Lovable characters and an intriguing mystery-drama elevate this otherwise run-of-the-mill Ryu ga Gotoku joint.
Reiable crime story about lawyer seeking redemption from the makers of the acclaimed Yakuza.
Review in Slovak | Read full review
Where the game goes in-depth, and where it clearly feels most comfortable, is in its omnipresent brawls.
Judgement's pacing is off, and its way of tailing missions is tedious, but it makes up for that with one of the finest stories in the series and a very solid combat system.
Review in Arabic | Read full review
Despite the fantastic story, Judgment stops short of being a must-play thanks to its shallow and unfulfilling crime-solving gameplay.
Judgment feels too beholden to its Yakuza roots, weighed down by overreliance on combat and half-baked detective mechanics. While its plot is engaging, nearly everything that it adds to the Yakuza framework is for the worse, and it shines most when it puts the spotlight on the people of Kamurocho rather than the game's protagonist.