Judgment is a superficial detective experience, but an extremely good Yakuza one.
No Recommendation / Blank
Jun 20, 2019
Sega's spin-off has a few ideas of its own as it takes a detective's perspective on Kamurocho, though it all ends up feeling a little flat.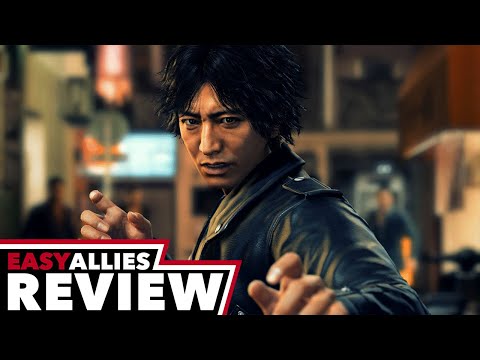 A fun spin-off that takes some of the best parts of Yakuza and weaves a story that's at least as compelling – even if a lot of gameplay elements are becoming overfamiliar at this point.
Despite the fantastic story, Judgment stops short of being a must-play thanks to its shallow and unfulfilling crime-solving gameplay.
Judgment is a Yakuza game in all but name, offering the same dizzying array of action, side content, and a lengthy (and convoluted) story
Lovable characters and an intriguing mystery-drama elevate this otherwise run-of-the-mill Ryu ga Gotoku joint.
This is the same city, just seen from a very different perspective.
Judgment is very much a Yakuza game in detective clothing, but with some clever twists and a killer mystery at the center, it ends up feeling surprisingly distinct. While some of the detective-specific mechanical additions are a drag, everything else vibes really well with the familiar Kamurocho setting. It's easily the best of the recent line of Dragon Engine-developed games in the series—even without Kiryu Kazuma at the center, and even without a karaoke minigame.
Judgment is still an excellent game, despite some of the issues I have. Unfortunately, this is a title that is somewhat held back by its lustrous pedigree, but it has one of the best stories in the franchise, and there's still a ton of things it has going in its favor.
I appreciate that the Yakuza studio wanted to try something different with Judgment, even if the biggest deviations are the absence of the bankable character Kazuma Kiryu and the addition of some detective busywork. Given that said work is typically brief, this is an easy one to recommend to Ryu Ga Gotoku acolytes and folks with patience.
Judgment is the best entry to the Yakuza series for new players. Introducing new characters and storylines, detective mechanics, an amazing minigame selection (including classics such as Virtua Fighter 5, Space Harrier or Fantasy Zone) and, for the first time, spanish subtitles.
Review in Spanish | Read full review
Judgment is another great Japanese crime drama that will grab your attention as the stakes get bigger and bigger, but it's not quite on par with the Yakuza series. Some of the private detective busywork could make way for more of RGG Studio's trademark goofiness to cut through the seriousness of the main story, but anyone who has any interest in Far East crime dramas or the Yakuza series should pick Judgment up. Judgment has been judged and has been found worth playing.
Regardless some flaws, Judgment holds up even when compared to the best entries in the Yakuza series, on both narrative and gameplay side.
Review in Italian | Read full review
Sega has released too many Yakuza games continued in the West, and this Judgment is mostly like them stories and gameplay. However, the plot with Yagami is exciting and investigating every corner of Kamurocho makes the game richer. A perfect first step for a new player. A different perspective for the fans.
Review in Spanish | Read full review
Judgment is a new direction for Ryu Ga Gotoku, and whilst it isn't on the same level of Yakuza just yet, there's plenty of room to grow.
Judgment tinkers with the Yakuza template enough that it provides something for fans, as well as those who have always thought about visiting Kamurocho.
Judgment feels too beholden to its Yakuza roots, weighed down by overreliance on combat and half-baked detective mechanics. While its plot is engaging, nearly everything that it adds to the Yakuza framework is for the worse, and it shines most when it puts the spotlight on the people of Kamurocho rather than the game's protagonist.
Judgment is an excellent Japanese adventure that feels incredibly familiar, yet engrossing all the same. With Judgment, RGG Studio has managed to create an excellent entry point for the Yakuza series, and a fantastic standalone adventure. While it's familiar to myself and Yakuza fans, if you're new to the series this might just be the very best place to start. A wonderful, though sometimes slow, adventure from beginning to end.The links above are affiliate links. As an Amazon Associate, Wccftech.com may earn from qualifying purchases.
Judgment tells a compelling story of a disgraced defense attorney turned detective and his obsessive search for the truth. Unfortunately, the half baked nature of the investigative mechanics as well as a slew of pacing issues holds it back from escaping from the Dragon's shadow.