Borderlands 2: Commander Lilith and The Fight For Sanctuary
---
Borderlands 2: Commander Lilith and The Fight For Sanctuary
Spread the word:
Game Information
Available on:
PlayStation 4
Jun 9, 2019
Developer: Gearbox Software
Publisher: Aspyr
Genres: RPG, First-Person Shooter
Description:

Return to the award-winning shooter-looter for an all-new adventure that sets the stage for the upcoming Borderlands 3. Sanctuary is under siege, the Vault Map has been stolen, and a toxic gas is poisoning Pandora. Battle new bosses, explore new areas, collect new loot (including an entirely new tier beyond Legendary), and join up with Lilith and the Crimson Raiders to take on a deranged villain hell-bent on ruling the planet.

Returning players can pursue an increased level cap of 80, while newcomers can automatically boost to level 30 and dive straight into the action.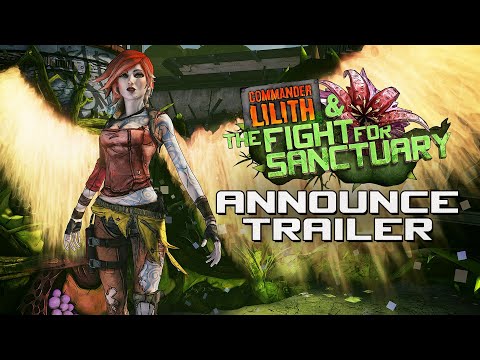 Borderlands 2: Commander Lilith & the Fight for Sanctuary Official Trailer
Reviews
The great news is Commander Lilith and the Fight for Sanctuary DLC is more of the funny, loot-happy Borderlands 2 we know and love. It's a lot of fun and a novel way build anticipation for the sequel.
If you want a new location to shoot bandits in, this DLC is passable. While it's free, there's no harm in grabbing it. However, when Gearbox adds its pricetag, you're better off getting something with a little more substance to it.