Jessica Kersey
---
42.9% of games recommended
My Time at Portia already had my attention, but now that I'm actually deep into playing it, I'm obsessed. But don't let that distract you from the fact that there are several issues that you'll need to overcome to also get to that point.
Corpse Party: Sweet Sachiko's Hysteric Birthday Bash is a welcome addition to the series that focuses more on the fun instead of the death we're used to seeing.
London Detective Mysteria is the latest otome visual novel to hit the market, and it very much reminds us of the extremely popular Code: Realize. Fans of that franchise will find themselves extremely happy upon getting into this one.
Not all games need to be taken seriously which is why I really enjoyed this one. Other than offering minimal customization options for players, the actual gameplay of Two Point Hospital was beyond fun. Fans of these types of games and this genre will definitely find enough to enjoy here to keep them busy for hours upon hours on end.
Little Dragons Cafe is truly the perfect Nintendo Switch title. If you're traveling, watching TV, picking this up during a lunch break, or even playing on the big screen during an extended gaming session, this is such an easy game to follow and enjoy.
Rejoice! 7'sCarlet is the otome visual novel fans have been waiting for.
Psychedelica of the Black Butterfly is an otome visual novel unlike all the others we recently played. And trust us, we have played a ton.
If you played through ~Guardian of Rebirth~, this is an absolute must play. If you haven't played through any yet, pick this up on PlayStation 4, and you're in for a treat!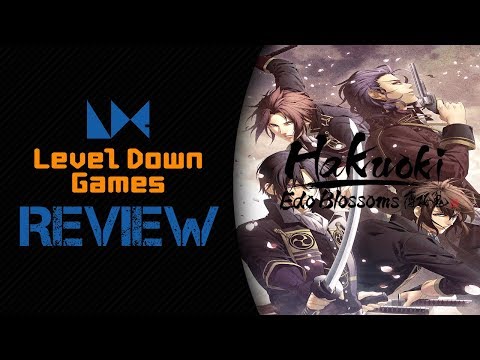 Although Bad Apple Wars may have a slow beginning, it is worth pushing through to allow yourself to learn about these amazing backgrounds and build great friendships and romances in one visual novel.