Percentile Rank
Destiny: The Taken King is ranked in the 92nd percentile of games scored on OpenCritic.
Rating Summary
Based on 70 critic reviews
OpenCritic Rating
Based on 70 critic reviews
Score Distribution
Unscored Reviews
Refines and improves the things that made Destiny great while fixing things we didn't realize were broken.
The Taken King focuses Destiny's story and lets players forge a more memorable experience, lifting the entire game as a result.
Whether you're an ardent fan who has logged into Destiny every week since launch, or someone who set down the controller the moment the credits rolled at launch last September, everything has been tweaked and changed for the better for everyone. And if you've yet to sample Destiny's brand of compulsive sci-fi shooting, with a year's worth of modes, missions and updates also behind it, there's no better time to jump in.
A streamlined menu system, with quests now receiving a dedicated tab coupled with the ability to track bounties and quests via the Ghost's UI, better storytelling with engaging characters and a more consistent drip-feed of genuine rewards for the player means Destiny 2.0 feels like the opportunity taken that Year One badly missed. While there are still many things Bungie can do to improve things, there's now a sense of optimism for players, as this content proves that the developer is listening.
Pittsburgh Post-Gazette
Unscored
Hours 20-through-30 have made me a believer in "The Taken King" and the future of "Destiny." Bungie has set out to right past wrongs with this expansion's wealth of content. But it's not just about the quantity of content. "The Taken King" reimagines how players interact with the game world. These changes are all for the better. In year one, it was difficult for serious "Destiny" players to defend the lack of story and the structure's repetitive nature. "The Taken King" creates a community that fans can be proud to be a part of.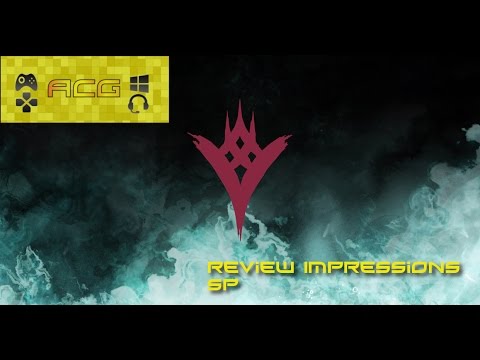 Birth. Movies. Death.
Unscored
Destiny: The Taken King is a testament to game-as-service that feels richer, less random, and more fun than the game Destiny started out as. It's telling that the base game is being phased out in favour of a "complete" package: this is much closer to what Destiny should have been from the beginning.
At some point, it dawns on me that my new friends-in-loot and I have become the sad souls playing the dollar slots in Vegas at 2 a.m.—sitting alone with watered-down drinks in hand, blank faces peering into a screen, moving only to insert another token and pull the lever. But so what. They can't stop, and I can't stop, and none of us can stop and oh god, will I hit it big tonight?
Destiny did not need all of its innumerable growing pains, and many of its scars will never fade and should rightly never be forgotten. But The Taken King is proof that it wasn't fruitless. This is the game we were excited for back in 2013, and that we were struggling to find over the past year. The Taken King is what Destiny should be and should have been all along.
Scored Reviews
The Taken King is a sophisticated return to Destiny that makes it the best its ever been.
Destiny: The Taken King made me a believer. It is an enormous step in the right direction for Destiny, and improves upon Destiny in almost every regard.
The Taken King easily eclipses both previous Destiny expansions in quantity and quality of content, and goes a long way towards making Destiny the game what so many of us have wanted.
Post Arcade (National Post)
9.5 / 10.0
Bungie decides the best way to fix Destiny is by changing less than you might expect
Streamlined interfaces and new content make this a must-play for Destiny fans
A lot of fuss was made when the price point of The Taken King was announced and despite a vibrant community, the vanilla Destiny was originally rife with issues and needed many improvements. But now Bungie has fixed most of those issues and as a result, Destiny: The Taken King is one of the most fun, fulfilling and social shooters you'll play this year and next.
If you're willing to do the social networking and accept the time commitment that Destiny requires to reach its endgame content, you'll be treated to the first massively multiplayer online game built around the core of first-person shooter gameplay, a unique entry in the world of video games, and a growing universe where you and your fellow Guardians are all that stand between the Light, humanity's last hope, and the Darkness that threatens to wipe us out forever.
Destiny: The Taken King is a worthy investment for any fan of the original game and a pretty good one for those who weren't exactly thrilled with the initial experience. Sure, there are some downsides, but more or less, the expansion manages to show that Destiny can provide a great time for a huge number of players.
PlayStation LifeStyle
9 / 10.0
This is the perfect time to enter the Destiny universe, and if the changes and additions introduced in The Taken King are any indication of how Bungie's world will evolve, I'll gladly continue to bring my light to the fight against the darkness.
After filing our initial review of Destiny last year, I said that the experience lacked soul, put the game aside, and felt I wouldn't be coming back. Around the beginning of the summer I needed a game that I could pick up and play for about 30-45 minutes at a time and jumped back in. Before I knew it I was hooked, playing the DLC content, running Strikes, rolling a second (and now third!) character. "The Taken King" and Destiny 2.0 have taken that experience to a new height that is worth diving back into for old players and warrants the price of investment (into the new Legendary Edition) for new players. Bungie has put in so many small, new tweaks and wrinkles that it will take dozens of hours before you'll see and do everything. Destiny is not perfect and is still a grind that is best experienced with friends, but the addition of new and repackaged content fleshes out the experience to a point where it becomes an easy recommendation for shooter fans.
Destiny: The Taken King and the Year Two Update is a significant step forward towards making this game something more enjoyable rather than a chore, but it still focuses very narrowly on pleasing its existing player base.
The Taken King and the patch that it brought with it have been a grand revisionist move by Bungie. Very few parts of how the game works haven't been touched, tweaked and altered in some way to improve upon the flawed aspects of the game's original release. With a fun new story, plenty of content that runs alongside it and an outstanding new raid, it's a good time to be playing Destiny.
Destiny: The Taken King successfully adds refreshing content to a game that has been growing stale over the past few months. Not only that, but just about every aspect of the game has been revitalized with the expansion and the 2.0 update. Depending on your view on grinding for gear after completing everything else, you should be able to get upwards of 30+ hours (per character) to complete all of the newly included quests before you reach that moment.
I can honestly say that I have never played a shooter as much as I have played Destiny. Not Call of Duty, not Halo, Not Far Cry or Battlefield. I've clocked in hundreds of hours in the game since its release last year (I wouldn't be surprised if there are people who have thousands), and with The Taken King it looks like it'll just continue to increase.
Bungie has delivered a helluva final act to what's been a very surprising, highly purchasable rethink of this wayward franchise.
The Taken King is a solid package offering several more hours of fun, engaging new gameplay.
The Taken King is one helluva good apology for the mediocre mis-start that was 2014's Destiny. All of our grievances have been addressed in some way. The loot system is fairer and more sensical, there's an actual story worth emotionally investing in, plus the combat's had an adrenaline shot thanks to new enemies, gats to gather, and exciting new subclasses.
Cheat Code Central
4.5 / 5.0
Providing that the upcoming raid is strong and we see good support and content-rich expansion during Destiny's second year, we could see this MMO-shooter go from a game beloved by a dedicated core of fans to one that excites the mass market for years to come. It got this RPG fanatic invested in a shooter for the first time since Hexen, and it might just hook you, too.
Destiny finally feels like the big deal that Bungie wanted us to think it was last year.
Destiny: The Taken King is an awesome upgrade with many quests to keep me busy long after the campaign has ended.
The Outerhaven Productions
The Taken King is not only a fun and rewarding experience unto itself, it is a great expansion for the Destiny universe and elevates the game in nearly every way.
The Taken King resets Destiny for the better. It brings a lot more fun to the table while taming all the things people complained about up to this point in the game, well almost all.
Most of what made the original Destiny a good game is still there, but the overhauls and tweaks to the lesser parts have given Destiny the sort of boost it needed. It was hard to see how this could serve as a long term franchise after the initial release but now, I am counting down the days until year 3.
Everything we've played in The Taken King so far feels like an evolution of the gameplay. It's obvious that Bungie has listened to their critics and fans alike, and so far what we've experienced indicates changes have been made in gameplay that are for the better.
The Taken King might not make up for that first year and all of its shambling about, but it puts Destiny on a path that, as someone who spent all of last year whining endlessly to anyone who would listen, I can finally shut my mouth and just enjoy the game. If that isn't an incredible feat, I don't know what is.
It's evident Bungie has been listening to fan feedback this last year and has worked hard to reinvent Destiny. The story is presented better than ever, the new subclasses offer different playstyles and draw players together, and the grind is alleviated thanks to a plethora of post-game missions and the Dreadnaught patrol zone.
I think what I'm trying to say is: I like Destiny. It only took me a year to admit it.
Rather than call it an expansion, The Taken King proves to be an overall facelift for what once was an empty, repetitive shooter. Worlds feel more lively with the constant Taken threat interfering with classic Cabal, Fallen, and Vex enemies. Allies in the Tower and Reef have much more to offer and make your guardian feel more relevant in a period of galactic combat. While you still cannot expect a tale of epic proportions, Destiny embraces what it always has been at its core – a shoot and loot festival.
Destiny: The Taken King is the first expansion in the second year of Destiny and it changes so many of the core concepts, from its interface to its mechanics, that it feels like playing an entirely new game.
The Taken King is the make-good effort Destiny players have been waiting for
It's been a year, and the coming of The Taken King has finally made Destiny the game it always should have been.
Reno Gazette-Journal
4.25 / 5.0
The Taken King is a much welcome expansion that fleshes out Destiny's lore while streamlining some of its more cumbersome aspects. Matchmaking continues to be an issue, especially for folks who don't have plenty of friends online. On the plus side, the changes with The Taken King helps make things right after the initial release and gives hope that Bungie just might be able to truly realize this game's destiny after all.
This is the first sign we've had that Destiny just might become the game many think it could be.
The Taken King shows off Destiny's full potential. This is a must have.
Destiny: The Taken King takes what was a good foundational game, and enhances nearly everything about it, taking the great gunplay and environments, and adding more of the good, while negating the bad with system overhauls, new modes, and new ways to enjoy Destiny.
True, I still don't know my Hunter's name. But suddenly I'm a lot more excited about spending another year with her.
With impressive storytelling, tight controls, and a sense of purpose, The Taken King is not just an expansion, but a noteworthy improvement to the Destiny series as a whole.
The Taken King is an important step forward as a franchise and more often than not feels like the Destiny we should have gotten last year. Bungie is finally adding meat to a game that was mostly bones. Year 2 is off to good start with a story that matters, improved loot drops and leveling system. At the end of the day, Destiny: The Taken King has become an easier adventure to revisit and an even easier recommendation for new players. Now, who wants to raid?
The Taken King isn't so much a Destiny expansion as a thorough reworking, building on the foundations laid by the version 2.0 update to make the endgame both more compelling and more accessible. The campaign itself is strong, varied and engaging, introducing a great new setting that should fuel quests and strikes for months to come. Come back Guardians, and bring your buddies with you - Bungie looks to have delivered the Destiny we've all been waiting for.
For newcomers to the series, 'Destiny: The Taken King' presents a much larger and more user-friendly 'Destiny' experience, and that's after a year of crazy highs, and RNG lows. For veterans, it feels as though we have to take two steps back before we can go forward, but the way is paved with fun things to do. If you've been putting off playing 'Destiny' until it got better, now's the time.
It doesn't fix everything that was wrong with Destiny, but The Taken King does enough in all the right places to make it a highly enjoyable FPS experience overall. A renewed focus on narrative and a streamlined progression system helps to push Destiny in the direction it should have been heading all along.
Bungie has finally delivered something akin to promises it has made in the past. Destiny is still not the open-world exploration adventure everyone thought it was going to be, but it is carving its own path in the videogame world, and it's getting better and more fun with every step.
Destiny: The Taken King makes the Destiny universe worth exploring and finally makes it a fun experience. The endless grinding and vague, confusing storylines are gone. Now we have a clear, understandable and enjoyable storyline with a streamlined levelling-up system.
The shine of novelty may have worn off, after Bungie took a year to fix it, but what remains is – at last – a good game
Destiny: The Taken King may not have made this Bungie's best series yet but it's certainly changed it for the better while offering tons of new, fun things to shoot.
Destiny shows improvement with The Taken King, but there is still work to be done before it occupies a place in the canon of key games of this generation.
Bungie's newest expansion not only offers a compelling experience in itself, but transforms Destiny altogether.
Bungie set out with a goal for Destiny: The Taken King and they have mostly succeeded. While some of the nagging problems from the original game persist – boring patrol areas, recycling of areas and enemies, and bullet-sponge enemies – Destiny: The Taken King does more than enough to make up for the sins of its predecessor.
One year after its release, Destiny is finally becoming the game most of us wished. The Taken King improves the experience in nearly every way. Destiny still has a few issues that could be sorted out, but The Taken King brings hope that future Destiny expansions will fix those too.
The Taken King lights the way forward for the sci-fi shooter, and while it's not the brightest of glows, it's clear that Destiny's darkest days are over.
Bungie could have thrown in a bit more content given the price tag, but what's offered in The Taken King is definitely solid and certainly adds to the Destiny experience, making this a must-buy for fans of the game.
There are still plenty of thorns, but it manages to address and improve nearly every aspect of the original 1.0 release.
Destiny's biggest expansion to date makes the game a whole lot more enjoyable and easier to recommend.
The Taken King shows Destiny is willing to reach for everything it might be, and it's hard not to look forward to what comes next.
Destiny takes the best parts of Halo and combines them with the worst parts of Borderlands.
Perhaps the best that can be said about this expansion is that it's ultimately a step in the right direction for one of last year's most disappointing games and offers a glimmer of hope that Destiny might, within a few years time and a handful of updates, actually be a consistently great game rather than a pile up of both great and poor design decisions that frustrates just as often as it delights.
All the changes and additions are for the best, and a great step forward for Destiny in general, but they come at a price – both literally and figuratively.
Much of the late game still feels like a needlessly punishing grind as it embraces artificial difficulty before fun
Slowly but surely, Bungie is morphing this chimera of a game into something more presentable.