Percentile Rank
Never Alone is ranked in the 48th percentile of games scored on OpenCritic.
Rating Summary
Based on 67 critic reviews
OpenCritic Rating
Based on 67 critic reviews
Score Distribution
Unscored Reviews
TotalBiscuit, The Cynical Brit
Unscored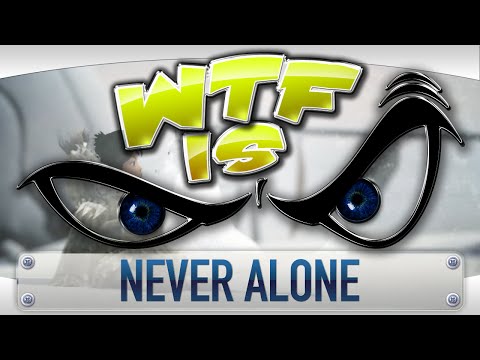 Birth. Movies. Death.
Unscored
I'd never heard of the Iñupiat people before this year, and I'm still not an expert, but through playing Never Alone, I've gained quite the appreciation for them. Playing and interacting with this story taught me about their culture better than any Wikipedia page could. It's a fascinating example of games as learning tools and cultural documents. But equally as importantly, it's a delightful, painterly, moving gameplay experience unlike any other.
It offers a perfectly executed story, underpinned by fantastic background research, and just happens to use the interactivity of gaming to push its narrative of the Iñupait community to a wider audience.
Never Alone is a game that has gone from hardly being on the radar, to something that could quite possibly be a Game of the Year (2014) contender. Those who take a chance on this game will come away knowing they have been part of a unique experience that shows that games can be used as a serious vehicle for story telling. When we said as a community we wanted to show games can be mature… This is exactly what we meant.
Measured solely as a puzzle-platformer, "Never Alone" has nothing on games such as "Braid" or "Portal," which offer far more intricate challenges. However, this is a game that transcends its gameplay. The bio of one of the game's scriptwriters, Ishmael Angaluuk Hope, mentions that in his younger days he was ashamed of his Native Alaskan heritage.
Never Alone is not just telling a story—it is connecting the player to a culture. To play it is to be transported to two places simultaneously. First, to the world of Nuna and Fox, and their epic journey through the blistering cold. And second, to the warmth of a fire, listening to an old man tell a story that is as old as the Earth, feeling it sink into you for the first time.
Scored Reviews
Never Alone carries the sensibilities of its inspirations, and it feels and looks just as it should.
It makes me truly happy to see game developers creating high quality products such as Never Alone that push entertainment boundaries and demonstrate that games can be culturally important. We need to see more of this game, and I hope this is a roaring success so that other native culture organisations look at it and realise the sheer power of games to tell their own stories.
Never Alone is the first project of a unique studio from Alaska, and tells a traditional Alaskan Native story of a girl, a fox and their hunt through the arctic for the source of a blizzard. Beautiful graphics, an amazing sense of location and amazing storytelling combine to make an unforgettable experienc
The Game Fanatics
9.2 / 10.0
Never Alone is a short but sweet indie title that shows video games can be more than just entertainment. It's an enjoyable romp through a blizzard that may just teach you something. If you've been looking for something different but not silly, grab a friend and gather around to experience a story passed through generations of Native Alaskan storytellers.
Despite some occasionally frustrating difficulty spikes, Never Alone tells a fascinating, evocative tale that leaves a deep impression. A terrific platform game, despite its flaws.
Nintendo Enthusiast
9 / 10.0
So, should you buy Never Alone? It depends. I can't recommend it to everyone: the game is short, and it doesn't really include much challenge in either puzzles nor platforming. But if you can look past that, you'll find a stunning, unique game that uses the medium to deliver a beautiful story and an incredible world – and that's worth experiencing.
[A]s one Iñupiat member put it, this isn't a story about a hero, just someone honoring her commitment to her community and way of life. Addressing that idea through a largely unfamiliar fiction is a refreshing way to remind us to be thankful for what we have.
Never Alone is a charming tale of companionship and exploration. It opens a window to a world rarely seen and is a unique mesmerizing experience.
Never Alone tells a deeply personal story of an Inupiaq girl on an adventure to survive the elements. This is a spellbinding experience that not only introduces players to the real stories and culture so important to the native Alaskan community, but goes one step further by creating two dozen informative videos featuring interviews with tribe elders, storytellers and artists. It's a dazzling adventure that is not to be missed.
PlayStation LifeStyle
8.5 / 10.0
Never Alone is one of those games I want everyone I know to be able to play. It's a really great example of the good that video games can do in the world, and of the artform they really are. Anyone can play it, everyone would find something to enjoy about it, you can play it with a friend, and non-gamers would even enjoy watching you play due to the intermittent documentary clips and the beautiful art style. The future of gaming looks even more exciting due to Never Alone's existence. If this is an indication of more to come, I can't wait to participate in other cultures and stories from around the world in an interactive art form.
A beautiful, fascinating exploration of a world that may soon be nothing more than fantasy.
As a platformer, Never Alone is solid, but not exactly revolutionary. It's the cultural aspects that go hand-in-hand with this release that make it so special, then. With incredible art and audio, as well as a compelling narrative, this is an interesting indie that deserves your attention. And while there are a few niggles that prevent it from reaching its full potential, you shouldn't let them stand in the way of your opportunity to meet up with the Iñupiaq.
Never Alone is short, and will run you at two hours, assuming you don't get stuck. The puzzles are usually straightforward, and don't take a lot of difficulty to solve, so a player approaching this game looking for challenge will be disappointed.
Never Alone takes a familiar game style and adds a unique sense of distinction with its well-realized atmosphere and native story.
Overall Never Alone is a really good mix of ideas, and could be the start of a kind of docu-game trend, with the inclusion of the Cultural Insights. While there are a few tweaks to the gameplay that should be made, Never Alone is certainly worth your time, and manages to tell so much within the four or so hours it takes to complete. Nuna & Fox's story is wonderfully told through the native tongue of the Iñupiat, accompanied by artwork inspired by the tribe's drawings and etchings, and brought to life by the beautiful designed of the environments and characters.
A journey of purpose and consequence is sidelined by glitches, but is ultimately too powerful to ignore.
Never Alone is quite a short game, but its charm, coupled with the opportunity to explore a culture you might not know much about, makes it utterly captivating.
Never Alone is beautifully presented on the Xbox One and successfully tells the story of the Iñupiat people through the eyes of Nuna and her pet fox. Sure, it may not be the most original title with its gameplay but its captivating characters and information create a thoroughly enjoyable experience on the Xbox One about a world encompassed by a never ending blizzard with magical spirit characters.
The lack of dialogue and narration is a good connotation of how words simply do not do feelings justice. It allows us to be swallowed up by the emotions of what we are seeing without having to process words
Though brief and beset with occasional frustrations, at its best, Never Alone a simply spellbinding experience and a true reminder of the power of games to transport us to another place.
Even with some hiccups when playing single-player, the attention to detail in this beautiful story all about friendship is bliss.
My main experience with the game came from co-op and it is definitely the better way to play the game, which ties in nicely to the overall theme. Due to the puzzles not being too difficult it is the perfect game to play with anyone, as long as they have a basic grasp of gaming, plus they can jump into the game with the touch of a button.
This is far from your average puzzle platformer, as its main audience is not the die-hard old-school fanbase of the genre. Never Alone is first and foremost an educational experience, and this is the standard to which you have to judge it in order to fully appreciate it.
It's rare to pick up a game now and actually learn from the experience. All too often we're gunning down hundreds of people in the name of some cause or another, but seldom are we asked to actually think about what we are doing, why we are doing it, and where we are. In Never Alone I felt like I'd been given a real grasp of Iñupiat culture and enough of a peek behind the curtain to understand a certain way of life. For that reason Never Alone is a wholly worthwhile tale, a chance to learn something new, but the occasionally frustrating gameplay jars slightly with the usually ethereal and dreamlike experience.
You are not the greatest force in the world, one video tells us. And you feel it—through wind, through ice, through snow. Through the spirits bigger than you, and your dependency on the fox that keeps you alive and moving with its magic—on the backs of fish that dance across the waves, or breathing in the belly of a whale. Yet the humble hero, as fragile as a little girl, can still stop a blizzard.
Even though Never Alone is a brief journey with little incentive to play through more than once, it's still a journey worth taking.
Never Alone is a beautiful game, full of fairy tale delight and educational knowledge. It isn't as patronising as that might sound as it keeps the two well-separated enabling you to take or leave as much of the cultural content as you like. It struggles though with being a compelling video game with its slow start, short running time and AI issues. It comes away respectful of its inspiration and educational as well, but won't last long in the memory as a gaming experience.
Never Alone is a fairly ho-hum platformer with an intriguing hook—the culture of the Alaskan native Inupiat people.
Never Alone manages to overcome its technical hiccups with an enchanting setting supported with a pair of adorable characters and some interesting cultural insights into the Iñupiat community. The basic puzzle/platforming gameplay is family-friendly and works even better when played in co-op.
NintendoWorldReport
7 / 10.0
Despite the game's AI issues, Never Alone is definitely worth playing—maybe with another person. It's a very short game and can be finished in two or three sessions. But it's the educational aspect that I appreciated most, and I imagine you will, too.
A fascinating insight into an interesting culture held back from greatness by average platforming mechanics.
Never Alone is only the first entry in an initiative by E-Line Media to create a series of world-culture games. It's an important step for a medium that's all too often stuck in its own familiar ways. Sure, Never Alone is far from perfect, but its highs are much more significant than its lows. Rarely is an experimental take flawless, and that's the case here. But, hopefully everyone involved can take what's on display with Never Alone, improve the formula next time, and continue to teach because it's a fascinating way to learn.
While I'm in no great rush to play it again, the appreciation I gleaned for a culture I knew practically nothing about is something I really cherish. If you can patiently plod your way through the game entwined with the story of the Iñupiat people, I suspect you'll cherish them too.
PlayStation Universe
7 / 10.0
On occasion, gameplay feels stale due to the lack of depth and frustrates with frequent death inevitable, but the authenticity of the folklore tale coupled with a great art-style and engaging video docs takes you on a journey that actually feels refreshingly unique and certainly worth a look at its modest price point.
If you're inclined to rage-quitting or you aren't a platforming fan, Never Alone probably isn't for you. But if you're willing or able to overlook frustration—or you have a friend to ease up some of the AI issues through co-op—Never Alone is an experience worth having and sharing.
Never Alone is something of a disappointment. It's by no means a terrible game, but the experience of playing doesn't live up to its gorgeous presentation, lovely atmosphere and genuinely interesting content. It's a pleasing diversion, provided you can round up a mate to play it with, and it tells a compelling story – but its drawbacks make it hard to recommend unreservedly.
The Outerhaven Productions
Bravo to both Upper One Games and E-Line Media for putting this gem out there, this is definitely a worthwhile and enjoyable title for all ages to enjoy as well as learn from. I truly hope that this title does well or at least meets their expectations I'd like to see more from these companies in the same vein as Never Alone.
Effortlessly charming and surprising insightful, Never Alone is only hampered by some frustrating control issues and unfortunate technical hiccups.
Never Alone offers an average experience as a platformer with puzzles to solve but it's the game's narrative and tribute to the Inupiat people that makes it stand out as a unique experience. A perfect choice of artwork and use of cultural traits contribute to make Never Alone an insightful work which can also be enjoyed as a game.
Review in Portuguese | Read full review
What E-Line Media and Upper One Games are doing is admirable. It's awesome to see the Iñupiaq people author their story in a video game like this, an opportunity that few cultures and minorities have. Their involvement is felt everywhere in Never Alone, and I just want to play more games that explore that mythology.
Marooners' Rock
6.5 / 10.0
Never Alone's shortcomings are counterbalanced by it's huge amount of charm. This is a great escapist device because it is successful at taking you somewhere else for a while. Sure, the place it takes you may seem like a cold and barren wasteland at first glance, but once you spend some more time there you will realize that this land is full of warm-hearted people that have made full lives for themselves in the most unlikely of places.
Never Alone is a mediocre first entry in what I hope will branch into a kind of informative gaming genre. I certainly see a promising future if they can improve on what they have. For this game though, if you want to know more about the Iñupiat people and don't have anything else to play, the story of Nuna and her arctic fox isn't bad - just don't expect it to light your world on fire.
The story and information is interesting, but the gameplay is an unimpressive delivery method
New Game Network
65 / 100
A warm and nourishing tale, set in the realms of folklore and imagination combined with an interesting, well made documentary. Finicky controls and poor AI, however, let down what could have been.
If I had to describe Never Alone succinctly – I'd say that its intentions are pure but that it falls flat in its execution.
'Never Alone' is a beautiful experience. Its somber story is masterfully expressed, but not by its gameplay. As a platformer it is subpar, and yet I am still telling people to play it. Despite its tiny length and substantial flaws, it has a soul, something that is sorely lacking in many of the games we play.
Documentaries aren't known for being the most exciting experiences in the world, and, therefore, it should come as no surprise that a documentary-esque "game" is only mildly engaging. That being said, compared to the mental illness emulation of Depression Quest, or the political surrealism of The Cat and the Coup, Never Alone is a highly accessible version of the form.
This may look like a harsh score, but it is hard to justify Never Alone's price tag when it is plagued with buggy gameplay and the story is shorter than Halo 4. The game is commendable for its goal and what it achieves in terms of raising awareness on the Iñupiaq culture and stories. In conclusion, Never Alone is a wonderful story and concept that is unfortunately wrapped in a slightly off, but still fun, gameplay experience.
A laudable attempt to make a video game that is both entertaining and educational, but despite the interest it builds up for its subject matter the weak gameplay is hard to ignore.
Never Alone is, nevertheless, an important game offering a fascinating window into a rich and ongoing culture among native Alaskans. And if you are open to accepting that cultural exchange then the barriers dividing the people of the world get a little bit smaller, and we all grow closer to never really being alone in the world again.
We'd welcome more games from the developer as there's promise here, but promise may not be enough this time around.
If you've got enough patience you'll probably be able to mine for the diamonds in the rough - but the easily frustrated should steer far clear.
Never Alone is close to being an OK game. It has a lot going for it with its gorgeous aesthetics and authentic presentation. It even has a couch co-op mode, and the few times the game does have things to do in it, there is some legitimate involvement. Too bad these moments are too far apart, and the more vulgar qualities of Never Alone are the most apparent, such as the buggy AI, barren level design and lacking gameplay.
Never Alone is a major disappointment. It masters aesthetic design and cultural storytelling, but simply cannot succeed on that alone.
Never Alone isn't without its merits. Telling an interesting story of a dying culture, it's a hugely flawed game that manages to conjure warmth in the icy cold.
It's obvious that Never Alone's Inupiat influences took precedence throughout the whole game, and as a result its gameplay took a hard knock. Some serious AI flaws and glitches ruined any enjoyment we could have with the game, as we spent more time wrestling with its problems than actually gaining any satisfaction. Never Alone is just not an enjoyable or fulfilling experience, and that is why it is best left alone.
Upper One Games succeeds at bringing Native Alaskan cultural heritage to the fore, but fails at making a good platformer.
Never Alone is bursting with promise and charm, but is savagely let down by technical flaws and maddening design decisions. Not even the cutest fox in gaming can save it.