Just Cause 3: Bavarium Sea Heist Pack
Rating Summary
Based on 3 critic reviews
OpenCritic Rating
Based on 3 critic reviews
Spread the word:
Game Information
Available on:
PlayStation 4
Aug 18, 2016
Developer: Avalanche Software
Publisher: Square Enix
Genre: Action
Description:

Just Cause 3: Bavarium Sea Heist is the third PDLC pack from the Air, Land & Sea Expansion pass. With your devastating new rocket boat, brave the dangerous waters of West Medici and infiltrate the Stingray, a mysterious research facility, home of the rarest and strongest weapon ever created by the Eden Corporation. This content pack includes a brand new location to explore, missions, challenge type, the heavily armed rocket boat and the devastating "Eden Spark" lighting gun.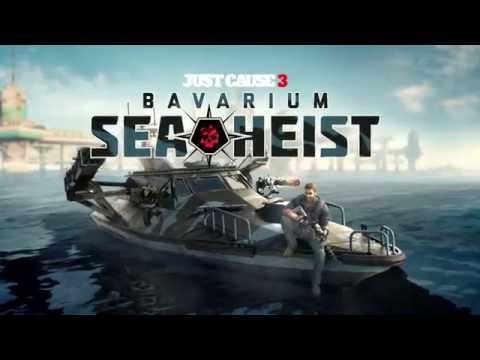 Just Cause 3 Bavarium Sea Heist ESRB