Wind-up Knight 2
Rating Summary
Based on 3 critic reviews
OpenCritic Rating
Based on 3 critic reviews
Spread the word:
Game Information
Available on:
Wii U
Aug 13, 2015
Developer: Robot Invader
Publisher: Unity Games
Genre: Platformer
Description:

One of today's most popular mobile platform games, Robot Invader's WIND-UP KNIGHT 2 makes its way onto Wii U and New 3DS. With a long list of accolades, Wii U players can now enjoy the thrill of this propulsion-fueled action platformer. Packed with humor, beautifully rendered graphics and some of the most clever and imaginative designs ever - you play as Sprint, the clockwork knight, who just won't…can't…stop. In this (literally) non-stop adventure to rescue the princess, your skills are pushed to the absolute limits as you jump, duck, swing, roll, attack and endure countless dangers including traps, cliffs and of course the sorted enemies. A large variety of play mechanics offers countless hours of fun. Collect coins to purchase new equipment and customize your knight. Explore side quests and hidden areas for rank promotion. Vie for Leaderboard position and earn in-game currency in the wickedly crazy, all-new Tournament Mode.
Review Data
1
0
0
2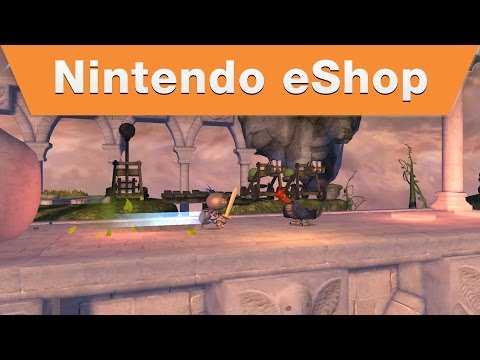 Nintendo eShop - Wind-up Knight 2 Launch Trailer