Spread the word:
Game Information
Available on:
PlayStation VR
Apr 18, 2017
Publisher: Lucid Sight, Inc.
Genre: Arcade
Description:

Prepare yourself to enter the awe-inspiring world of virtual reality with HeroCade, the ultimate gaming bundle. HeroCade is a compilation of nine experiences that includes two award-winning titles available for the first time on Playstation: Dreadhalls (Honorable Mention at Oculus VR Jam, Winner of Proto Awards' Best Sound Design) and Sisters (Sundance 2016's New Frontier Selection).

With this 9-in-1 collection, you can enjoy everything VR has to offer in a single, value-packed bundle! Race on the mean streets of LA, pilot through exotic alien worlds, hunt prehistoric beasts, defend against alien invaders, solve whimsical puzzles, save civilians from zombie hoards, survive a paranormal experience, escape from a treacherous labyrinth, train for the turkey apocalypse, and solve the mystery of your past as Player One in HeroCade!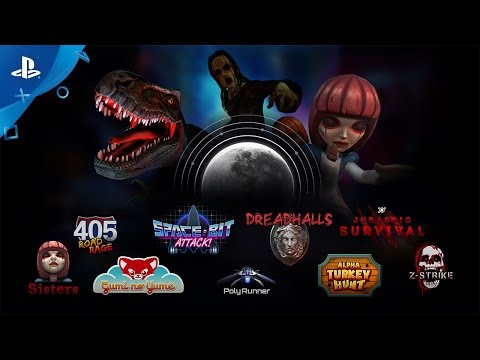 HeroCade - Gameplay Trailer | PSVR