Percentile Rank
Dead Cells is ranked in the 98th percentile of games scored on OpenCritic.
Rating Summary
Based on 132 critic reviews
OpenCritic Rating
Based on 132 critic reviews
Score Distribution
Unscored Reviews
When a game is as finely tuned as Dead Cells, that tuning is all it needs. I've found its punishing, live-die-repeat rhythm plenty engrossing without a narrative wrapper, to the point that more of a story might just be a distraction.
Perhaps my favorite part of the experience is how mastering the different systems let you slip into a state of flow. The game is never relaxing, but like driving in the real world you'll often find yourself zoning out with your thoughts as you use a variety of skills that begin to feel like second nature.
The Metroidvania at its best: a swaggering role-playing beat-'em-up that's very easy on the eyes and dense with secrets.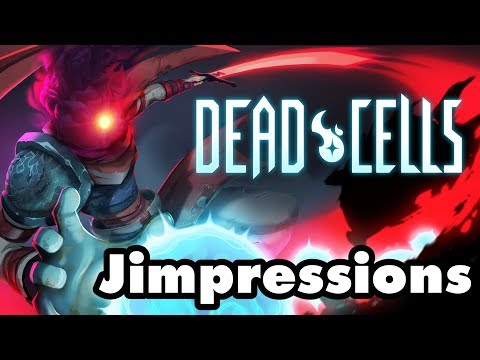 Dead Cells is a fantastic melding of two seemingly contradictory design philosophies. A Roguelike at heart, the game utilises Metroidvania levels in a way that gives the player freedom of choice without making any style of play pointless. There's plenty of opportunities to employ your brain cells in crafting different builds of stats and items, and even with the simplistic combat, the game is a blast to get through. I cannot recommend the game highly enough, and it may very well have cracked a gap through my cynicism for the first time since I saw Yennifer on a unicorn.
Dead Cells likely won't convert any roguelike detractors, but it's a wildly creative and fun title nonetheless.
Dead Cells is one of the first games I feel has pushed the rogue-like action platformer since Rogue Legacy, a classic in its own right. Definitely find this game on PC or Switch.
If you like roguelike or Metroidvania games, you'll love Dead Cells. It's unforgiving at times, but the experience remains constantly rewarding and enjoyable.
As painful as the end of a run can be, "Dead Cells'" steady introduction of new mechanics made it easy for me to pine for one more go. In my view, that's the hallmark of a successful arcade experience.
Scored Reviews
If you want to play a worthy successor to the long line of Metroidvania classics and are willing to experience rogue-like difficulty to get it, Dead Cells is an experience worth having over and over again.
Dead Cells might not be the Metroidvania it half-heartedly professes to be, but it is a phenomenal rogue-lite and probably the best game I've played this year. The constant feeling of progression should be enough to tempt even those who don't usually enjoy the genre while still being intense enough for those who lap this stuff up.
Dead Cells could be the most surprising success of the year. Coming into the crowded Metroidvania genre was a bold move, but one that seems to have paid off as Dead Cells has delivered the best example of the genre in years. The game is deep and rewards exploration, with exceptional combat and so much content it's honestly a little intimidating.
Boasting an excellent progression system, top-notch gameplay, and gorgeous art design, Dead Cells is a remarkable achievement. If you consider yourself a fan of platformers in any shape or form, you owe it to yourself to grab Motion Twin's masterpiece.
Dead Cells is equal parts roguelike and Metroidvania, and plays in a beautiful symphony with one another, never feeling unfair or too gated.
This isn't just a Roguevania with Dark Souls elements clasping it together. Dead Cells is a modern-day classic that absorbs the knowledge and spirit of the games that originally coined the terminologies in the first place.
With incredibly satisfying gameplay, a constant stream of unlocks, and a world that challenge every cell of your being, Dead Cells is a must own for anyone who likes even one aspect of what has been mentioned here. Every success will fill you with endorphins, every failure will inspire you to get better. When you finally take out the final boss you will be elated. It is here that Dead Cells lets you know that it is just the begining, there are a few more go around yet, and each one gets harder and harder. This is the kind of game that can last you forever, you just have to let it beat you in the head a few times.
A layer of masterful polish make the never-ending loop of Dead Cell's gameplay a joy to behold.
Dead Cells is a cultured, clever, and collected fusion of roguelike canon and metroidvania doctrine. Discovering its wealth of secrets drives the player's curiosity while a proficient performance, derived from countless combinations of weapons and options, rewards their personal dexterity. Dead Cells, from any imaginable approach, thrives in a powerful cycle of surprise and satisfaction.
Nindie Spotlight
10 / 10.0
Bottom line, Dead Cells is absolutely the new gold standard of how to make an amazing roguelike that's brutally tough but also generally fair. Slowly but surely persistence and success will unlock new items and enhancements that will then lead to deeper and generally more rewarding runs. Rarely is the game solely to blame for your deaths, you always need to make smart use of the choices your given, even if they may not suit your ideal style. Explore, exploit your traps to their fullest, always know where you'll be able to safely escape to when things go south, and be prepared with the right gear for fighting bosses and you will make progress. If you've been looking for that game that always feels good to play that you can look forward to returning to and will always deliver a challenge and excitement Dead Cells absolutely fits that bill.
Overall, Dead Cells is a fantastic game. Some great visuals, smooth controls and satisfying gameplay that I'm sure most people will enjoy. It's not for the faint hearted though and the difficulty may be a bit much for some so be warned of that. But it never feels impossible and the constant, drip fed progression is rewarding enough to keep playing and unlocking things. Dead Cells is great and if you've sampled the plethora of excellent Switch indie games like Hollow Knight, Iconoclasts and Salt & Sanctuary, then you will feel very much home with this release too. It stands shoulder to shoulder with indie game giants thanks to its visuals and fantastic, addictive gameplay. For me it's an essential purchase whether from the eShop, the standard physical edition or the Signature Edition, I think any fans of action platformers owe themselves to play this excellent game. Buy it.
Go out and get it for your Switch, PC, or whatever, and just play it.
Geeks Under Grace
9.5 / 10.0
Dead Cells sits in a genre that many strive to find success in. It succeeds where others fail due to a providing a memorable experience. Its rogue nature creates such a variety in gameplay that no two players can tell the same story. The Gothic, medieval setting and mysterious lore make every step taken worth it, as does all the sweet weapons and upgrades.
NintendoWorldReport
9.5 / 10.0
Not since Spelunky have I been so completely taken by the play and craftsmanship of this style of game. Every run is engrossing and fun and when I die, the only thought rushing through my brain is to start over and try again, pushing as far past my previous run as I can. This is a tremendous newcomer to the Switch indie scene and as long as you're up for a challenge, Dead Cells is spectacular.
Dead Cells is one of the best roguelike games you can pick up on consoles to date. Not only does it look and run great, but it's also incredibly addictive and impossible to put down and stop playing. Sure, the first few playthroughs will leave you frustrated and annoyed as the permadeath kicks in and you lose all of your hard work harvesting the cells, but over time you'll "Git Gud" and breezy through the first few areas. I seriously can't think of anything negative or bad to say about the game – you'll easily pour many hours of your life into Dead Cells as you try and reach the end and even more if you're aiming for the platinum.
Nintendo Times
9.5 / 10.0
Dead Cells managed to surprise me over and over again. The gameplay is so much fun and the audiovisual production sublime. If you have a disdain for Roguelikes (as I usually do) I think you still should give this one a chance! There's a lot to like here and it's easily one of the best Switch experiences so far this year.
The Game is a Lie
9.5 / 10.0
Dead Cells mixes elements from two different genres that are starting to oversaturate to create its own genre: the roguevania, offering refreshing originality. All of its very well-executed aspects create an experience like no other.
Review in Portuguese | Read full review
Dead Cells is a wonderful experience, action games can't really become much better than this. every single element is very well done: amazing combat with tons of weapons and elements, great levels and game design despite being a rogue-lite, and awesome music.
Review in Arabic | Read full review
At first glance, Dead Cells might seem like another overhyped Metroidvania-style platformer trying to break into the stuffed platformer genre, but it's actually worthy of all its praise. Motion Twin's impeccable implementation of roguelike elements into a classic 2D exploration game is the key ingredient that makes it all work, and the impressive controls don't hurt either. The enemy variety and story might not be groundbreaking, but the positives eclipse any of the game's small negative aspects. Dead Cells is a standout in the genre.
Motion Twin maximized Dead Cells' potential early on and has polished the game ever since. This is a splendid roguelite that everyone should play.
Level Down Games
9.5 / 10.0
Dead Cells is a great new addition to the Metroidvania genre, and it's amazing that this is Motion Twin's first major outing besides free-to-play based browser games. Kudos to the team for creating such a memorable experience that sinks it's claws into you and keeps dragging you back for "just one more run" at 3:00am in the morning.
Without doubt, Dead Cells is one of the best games in its genre but also one of the best this year. Considering it just released on every major format, there's absolutely no reason not to pick it up. Dead Cells is essential.
An impeccably crafted rogue-like adventure that feels genuinely unique in a crowded genre
Cultured Vultures
9.5 / 10.0
An utterly compelling and challenging ride, Dead Cells is a dense and consistently evolving game that is what every budding Early Access game should aspire to become.
Dead Cells is likely the defining point of the Roguelike genre, thanks to refined combat and clever blending of genres. Whether you are looking for a quick pick-up game or are wanting to get lost in a multi-hour gameplay loop, very few games can master their own genre so well as Dead Cells manages to do. Fan of Roguelikes or not, this is a game that shouldn't pass you by in 2018.
The fun is in the combat without a doubt, and any action fan will have a great time with this one. Even if you don't normally enjoy Rogue-like style game, this is one of those you have to pick up.
PlayStation Universe
9.5 / 10.0
The best roguelike of this generation and a bonafide Game of the Year contender, Dead Cells is simply beyond peer and utterly, utterly essential for anyone that owns a black plastic box stuffed with silicon that has 'PS4' scrawled upon it.
Dead Cell is an extraordinary and awesome game for all types of gamers. Amazing pixel art graphic, weird sound tracks and an honorable level design are definitely just some significant elements which make Dead Cells to be a perfect game.
Review in Persian | Read full review
If you haven't yet picked up Dead Cells, even if you're not into roguelike platformers, I strongly recommend getting it since it's one of the best of its kind.
Dead Cells fuses breakneck motion with an emphasis on risk-and-reward for an incredibly engaging action-platformer.
One part rogue-like, one part Metroidvania. Mix in some speed running and you've got yourself a tremendous baby of a game.
If I wanted to describe Dead Cells in one single word, I'd say Infinite. There is no place for repetition in Dead Cells, no ends, this game's aim is to be always funny and worth replaying. Judging by it's price and the content it offers, Dead Cells is easily if not the best, one of the best Indie games that should be placed among nowadays' AAA games.
Review in Persian | Read full review
Rectify Gaming
9.5 / 10.0
Super Metroid, Symphony of the Night, and now Dead Cells – it easily stands with the greats in every regard.
Dead Cells is a candidate for the best indie game of 2018. It does everything right: it's a well-made mix of genres that has personality and is capable of entertaining us for hours
Review in Spanish | Read full review
Merlin'in Kazanı
93 / 100
Dead Cells is one of the best rogue-like games in the market right now. Also, it has really good playability.
Dead Cells plays like a best-of series from many groundbreaking ideas of the last decades: artwork and gameplay are brilliant, controls are flawless, the motivation curve is surprisingly steep and all the components are so good well mixed together that you are going to forget time. Even if you just a little into one of these genres, Dead Cells is an absolute no-brainer.
Review in German | Read full review
The Games Machine
9.2 / 10.0
Dead Cells is the ideal mix between metroidvania and roguelite, enhanced by a solid, fast and practically perfect arcade action, with a range of skills and weapons able to infuse a unique flavor to any adventure.
Review in Italian | Read full review
If tight, challenging combat, and infinite replayability in a charmingly depressing setting is your cup of tea, Dead Cells is the game for you.
Dead Cells is undoubtedly one of the best games I've played all year.
Boomstick Gaming
9 / 10.0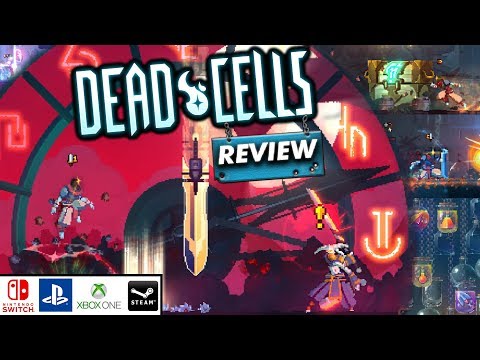 Dead Cells is a masterclass in excellent roguelike design, mixing together nonstop intense action sequences, gorgeous vistas, and an addictive loop of unlocks and rewards into a beautiful experience that no Switch owner will want to go without.
Dead Cells has raised the bar for the rogue-lite genre going forward.
The field of indie roguelike Metroidvanias is littered with competition, but Dead Cells stands out by focusing on movement and combat. None of its peers feel as good in their moment-to-moment play.
Motion Twin's Dead Cells is a challenging and rewarding mash-up of two classic video game genres.
A chimera of genres, Dead Cells succeeds in forging its own path with incredibly polished combat, retrotastic art design and drawing the right amount of influence from the past.
The Outerhaven Productions
Dead Cells is one of the harder games I've played in a while and that's not a bad thing. Hand holding? Nope, you'll find none of this here. One run might be the perfect run, where you spawn with the best weapon in the game and there's not an enemy that can take you down. The next run, on the other hand, could end up being the run from hell. You spawn with the weakest weapon, you fail to find an upgrade on your way through the world and it seems like every enemy has your number. Well, that's the point of the game. It's not supposed to easy and while it may not be for everyone. Yet, for those who enjoy this sort of game type, you'll be grinning from ear to ear.
Chalgyr's Game Room
9 / 10.0
With a timer and handy teleportation gates strewn about areas, Dead Cells certainly feels a lot faster paced than most of the other rogue-like games I've played. Even the combat, with liberal use of the dodge roll, feels a lot more fluid and technical. With a fresh soundtrack that I felt really captured the ambiance of each zone inside the castle, and some pretty dang nostalgia inducing pixel style graphics that aren't grossly overdone or under-styled, Dead Cells is certainly a game I'd recommend for any fans of the rogue-like genre who are looking for a challenge, especially since there is such a wide array of platforms to choose from.
Balletic combat, beautiful visuals, a grim sense of humour to it, and the progressive upgrade system that encourages completion makes this a brilliant addition to a sub-genre that continues to grow from strength to strength. Highly recommend.
Dead Cells meshes two genres without either feeling tacked-on or lacking complexity. A must-have for roguelike fans.
Review in Portuguese | Read full review
A stellar action platformer with gorgeous presentation and excellent combat. Punishing but worth it.
I'd highly recommend Dead Cells, regardless if you're a fan of "roguelike-metroidvania" style games. It's a real treat to get your hands on and well worth the asking price. It offers tones of replay-ability due to the emphasis on exploration and how the game reacts to each and every single death.
All in all, if you're into Metroidvania or roguelite games (or RogueVania as the developers call it!), you're in for an incredible time with Dead Cells. It's a fast-paced, fun and challenging game that you'll get sunk in for dozens of hours without even realizing it. Motion Twin have created a gem with this game – truly a must-play title and easily one of the best games this year.
Gamerheadquarters
9 / 10.0
Dead Cells is one incredible rogue-lite title providing glorious visuals that are filled to the brim with depth and a fresh take on a crowded genre.
Dead Cells takes some of the very best ideas from Rouge-lite and Metroidvania titles to make an action packed platformer that smartly allows the player to unravel the game's secrets.
An excellent bidimensional action game with exquisite artwork and very good control system. It could suck hours and hours of your time if you give it a chance (and you should).
Review in Italian | Read full review
I'm not a big Metroidvania guy, but Dead Cells managed to conjure up the same feelings I had when I played Super Mario World, Portal, and Stalker: Shadow of Chernobyl.
Dead Cells is one of those games that you can't miss. Among the best titles of its genre. A true gem.
Dead Cells is one of the best games in the Roguelite genre. Comparisons to Metroid are slightly drawn, but it doesn't change the fact that you have to try it.
Review in Polish | Read full review
This is not only one of the best action game of 2018, it's a modern classic that gives new life to a genre that we thought was starting to fade away.
Reno Gazette-Journal
9 / 10.0
Dead Cells is the perfect representation of a genre that once seemed dead but has come roaring back to life. A Metroidvania-style rogue-life game, Dead Cells boasts excellent mechanics and punishing difficulty that forces you to "git gud." It's admittedly on the short side and can be repetitive after a while. A sturdy foundation based on solid core mechanics, however, make this one fun romp that bears repeating.
Then it's time to repeat the process again, experimenting with a wild newfound power that's unlocked after completion and items I've never used before. I'll probably be doing that for longer than any roguelike in recent memory.
Dead Cells is an example of how to do things right in so many ways. How to do Early Access. How to listen to your community. How to take inspiration from games while growing into your own style.
Dead Cells is an excellent, challenging "roguevania" that encourages player experimentation and exploration across its beautiful levels.
Dead Cells sets a high bar for what can be accomplished within the framework of a Metroidvania. Each randomly generated encounter feels like it was handcrafted for the player and are as challenging as they are rewarding.
A beautiful, challenging game that is supremely polished in every area. A fantastic blend of tactical combat mixed with metroidvania style progression. Combined with an interesting and very quirky setting makes it a compelling package overall.
Dead Cells is a brutal game that demands your constant attention. It is easy to get lost in the gameplay loop where each subsequent death somehow ends up feeling more rewarding than the last as you keep discovering new gear, unlocking abilities and finding more of the hidden secrets.
Dead Cells is a brilliant, challenging game empowered by powerful visual design and addictive combat. It's few flaws do little to detract from the overall experience, even if the story could have done with a little more time in the oven.
Dead Cells is fast-paced, slick, action-packed and pitched just right in terms of difficulty. This is paired with a ridiculously addictive upgrade loop and drool-worthy animations, combining to deliver a roguelike which can stand tall alongside greats like Spelunky.
Dead Cells sets an example for the rest of the industry as far as Metroidvanias are concerned. If Dead Cells sounds even remotely interesting to you, pick it up and give it a go.
Dead Cells is a fantastic game and an easy recommendation to fans of rogue-likes, or those who want a truly rewarding experience. The progression system will keep you hooked and so does mastering the game's combat. Punishing as it may be, nothing feels better than finally pushing a little further or unlocking a new upgrade you wanted. The weaker exploratory and world-building elements are negligible in the face of what the game does well. The art helps to round out the package to be one of 2018's finest games.
Dead Cells surpasses expectations regarding gameplay and destroys the developmental cap for pixel art games. It not only reinvents a genre that has seen little diversity in the last decade, it does so in a way that encourages everyone to invest time to improve and progress. The balance between permanent upgrades and complete wipe-out upon death is perfect, as it will never feel too discouraging to reset due to the optimism that the next run will see a further dive into the world.
Dead Cells is an incredibly satisfying mishmash of genres that's more than the sum of its parts.
An excellent action platformer with a nice roguelike touch. A mix of Castlevania and Rogue Legacy that controls superb, entertains a lot and is as beautiful as deep on its gameplay side.
Review in Spanish | Read full review
Dead Cells manages to perfectly combine several different genres and becomes one of the most important and interesting indie projects of 2018. Excellent mechanics, adequate balance of complexity, atmospheric locations, great level generation, nonlinearity and a huge number of all possible combinations of equipment make this game a must-buy. Especially if you like Metroid, The Binding of Isaac and Diablo.
Review in Russian | Read full review
The reward loops are addictive and continually open up new things for the player to explore
Dead Cells is incredibly addictive. Once you're in, there's no easy way to get out.
Review in Russian | Read full review
The versatility and flexibility of each run, with its incredible visuals, fluid combat and an extremely satisfying sense of progression make Dead Cells a must play game.
Review in Portuguese | Read full review
It's fast and fun; satisfying and elegant. You won't want to put Dead Cells away.
Dead Cells brings us a challenging adventure, full of action, which also merges several different genres. In the end, It provides a playable conflation as attractive as it is addictive.
Review in Spanish | Read full review
Dead Cells is an amazing rogue-like 2D action platformer. Fast, fluid combat is enjoyable, especially with the different weapons and tools you can find.
Dead Cells is an awesome, colourful, action-platformer with a deep customisation system. It's procedurally generated levels will keep you coming back again and again, literally.
Dead Cells is an incredible mix of well designed elements. The compelling die, upgrade, improve loop is complemented by a risk and reward Metroidvania-inspired level design, and each run is made to feel fresh with different layouts and varied weapons, but it's the excellent combat and traversal that stand out.
Motion Twin's Dead Cells is a game designed for those who don't particularly like roguelikes.
Frantic, inventive combat combined with charming visuals and humour make this the only rogue-lite, Metroidvania action-platformer you need right now.
And when compared to the classics that inspired its design, that's just about the perfect outcome too.
Dead Cells looks like a simple old-school 2D platformer, but the core gameplay is modern and smart. The combat is fast, the gameplay style is various, and every time I start a new round would enjoy a different journey. This is a game that could easily cost you hundred of hours.
Review in Chinese | Read full review
Dead Cells is one of the best Roguelike- Metroidvania games that I played ever and everything in this game make you play it again and again. Dead Cells challenges you in every step of your journey and is one of the best choices for fans of difficult-hardcore games. Deep and diverse gameplay elements, unique art style and randomly generated dungeons, make Dead Cells a game that absolutely worth your time and money as an amazing "roguevania". So be ready and start dungeon crawling but be prepared for difficult challenges and don't die if you can!
Review in Persian | Read full review
Dead Cells is one of the best roguelites of recent years. Moves between genres fluently and defines the subgenre "RogueVania" for the first time.
Review in Spanish | Read full review
Addictive, punitive as never before and very fast, Dead Cells is a title that mixes two kinds of poles apart, but it does so by building foundations that are difficult to demolish.
Dead Cells is one of the cases where the gameplay loop itself is pretty much flawless. The number of variables and systems within the game could disrupt the simple combination of moves, but in fact, they enrich the combat's density, making the player have critical thinking and extremely fast decisions to match their present abilities and get out of those dungeons alive. This is one of those games that I will not delete from my system anytime soon because I'm still playing and I'm sure I'll continue to visit it several times in the future.
Review in Portuguese | Read full review
Paste Magazine
8.5 / 10.0
Not content with sheer novelty, Dead Cells importantly taps into the most significant aspect of both of the genres it fuses together. Few games are as addictive as those Metroid-style backtrackers, and perhaps the only thing that has come close this decade is the spate of roguelike platformers that flourished in Spelunky's wake. Dead Cells beautifully captures what makes both of those genres impossible to put down, uniting the "just one more" drive of a roguelike with the "must keep going" compulsion of a Metroid. It's a smart, confident piece of work that works perfectly with the Switch's portability, and anybody interested in either of the genres it builds on should consider checking it out.
Produced by a team of 11 youngsters, Dead Cells is a respectable title that really challenges multi-milion dollar AAA titles. If you are familiar with main elements of Rouge Like, you'll have an exciting 20+ hours waiting for you.
Review in Persian | Read full review
Dead Cells is a punishingly hard roguelike adventure that encourages agility, exactness and learning from your mistakes. You'll die, a lot, but that's the point. To keep trying and attempting to push further into the adventure with each failure. This is definitely not an adventure for those who hate dying. Dead Cells expects you to die, get better, and die again.
Dead Cells could have been a disaster – another game where your arm is behind your back unless you get lucky. Instead your skill is rewarded, and even when enemies become frustratingly fast, you always get the urge for just one more run. Good luck does help of course. It is not perfect, but it is dead close.
Dead Cells takes the best gameplay elements from Metroidvania and rogue-lite games and combines them into something that sinks its hooks into you and won't let go.
New Game Network
84 / 100
Dead Cells is a roguelike that kicks things into gear with a fast pace, satisfying combat, and persistent upgrades that keep you playing long after you said you'd stop.
Dead Cells bets on dazzling pixelart, aggressive and challenging combat and also on the excellent use of the metroidvania platform style. It has a poor progress and the way the roguelite is used isn't good, making it a more repetitive than rewarding experience at first sight. After all, it is a fun game and it can hold the player for hours and hours.
Review in Portuguese | Read full review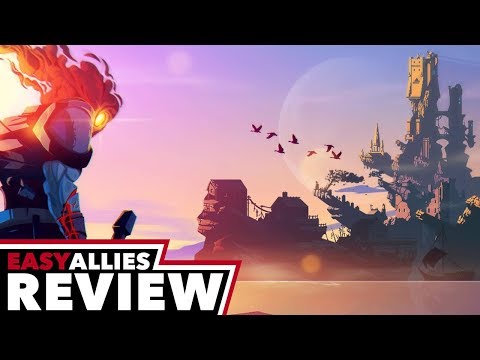 An awesome combat system that doesn't achieve it's full potential thanks to procedural generated levels.
Review in Spanish | Read full review
Dead Cells is a brutally hard game to play, not because of its combat or mechanics but rather because of the steep penalty for failure. It still feels fun and rewarding to play though, so it is worth checking it out.
Handsome Phantom
8 / 10.0
Drawing from numerous inspirations, Dead Cells presents refreshing and new ideas from mixing established genres. Though these ideas on their own can be unique and interesting, they don't always mix together well and are set back by a huge difficulty spike.
Dead Cells is a unique work that combines metroidvania and roguelike elements, and while that may sound paradoxical at first, Dead Cells found a way to make it work, even if it's not perfect. Thanks to its gameplay cycles, it will be possible to build up a sizeable arsenal while repeating procedurally generated levels with plenty of enjoyment and the game's fluid and fun combat system make this an involving and very entertaining experience.
Review in Portuguese | Read full review
'Dead Cells' is a chaotic, punishing, and rewarding indie game that cannot be missed.
Plunge into ingenious shifting labyrinths to battle lethal beasts, in the knowledge that every gory failure makes you stronger
Being in development for such a long time, Dead Cells avoids the trap and lives up to its expectations. Nevertheless, only those brave enough to face its strong difficulty will be able to discover a deep and generous adventure. Despite a certain level of repetitiveness, even though the randomly generated levels stilla re hand-driven, Dead Cells' offers a brilliant artistic direction and a great but discreet soundtrack.
Review in French | Read full review
One of the best made Metroidvanias of recent years, but despite all the clever inspiration taken from other games it's a shame it doesn't have more unique ideas of its own.
Successful genre mix that runs out of steam at the target level due to repetitions.
Review in German | Read full review
If you're looking for an easy version of Enter the Gungeon or a game where you have to plan every encounter, you'll love Dead Cells. However, if you want an experience where you absolutely have to make the most of what RNG gives you, it might not be for you.
A skillfully constructed game that successfully mixes different existing ideas to create something new. The minimalist plot and roguelike elements might not be to everyone's liking, but for those looking for a unique challenge, this is an excellent choice.
Review in Arabic | Read full review
NoesPaisparaFrikis
8 / 10.0
Dead Cells is possibly the best roguelike since Nuclear Throne, and an indie game that does nothing more than confirm the good state of form of these small studios full of talent and good.
Review in Spanish | Read full review
Dead Cells is, at times, constrained by the genres it so heavily draws from, but its vibrant pixel art, furious combat, and rigorous execution make for a winning formula all its own.
That the combat is so satisfying is the game's real boon, as without it the structure could lend itself to repetition.
There are some shortcomings and features that could've been better. Despite this, at its core, Dead Cells is one hell of an action game that rewards skill and patience. It's a game about repetition, but each cycle being better than the last. This is one game you'll keep coming back to over and over again.
No need to reinvent the wheel when you have a fast combat system, a good algorithm and a lovely artistica design: this is why Dead Cells has become one of the best habits of this summer. Don't miss it it you loved any Castlevania game ever made.
Review in Italian | Read full review
Unapologetically tough, brilliantly slick and well put together, Dead Cells is a roguelike platformer that will put you to the test. And you'll probably end up enjoying (almost) every minute of it.
Without reinventing much, Dead Cells combines the best aspects of multiple genres seamlessly and effectively.
Dead Cells is a punishing game that is not developed for all kind of gamers, but the adrenaline fused and joyful experience makes it a hard pass. The main reason behind the difficulty of Dead Cells is its genre, but it would be wiser of Motion Twin to rework some aspects of it as it is too easy to lose progression after hours of playing. However, it is worth mentioning that the fun gameplay that has been made by developers will keep you from leaving Dead Cells and you will end up repeating the missions with a single sentence in your mind, "One more time".
Review in Persian | Read full review
Combining the mechanics of rogue-like titles, Metroidvanias, and Dark Souls might sound too messy or overly complicated, but Motion Twin has done it with style.
PlayStation LifeStyle
7 / 10.0
Dead Cells may not shift the genre's trajectory or implement roguelike mechanics in any new or inventive way, but it remains a consistently exciting and thrilling experience, even when you've seen that rapier for the fourth or fifth time. It's one of those games that's a joy to play, but even more importantly, a joy to watch because it teaches you the fundamental truth about roguelikes (and maybe life as a whole): let go. Once you learn to let go—or in Dead Cells's case, once you learn to let go of life—you'll find that it's about the experience of the moment, about that run right now. It's kind of like Bukowski's epitaph: If you don't try as hard, you'll enjoy Dead Cells much more. Because its in this nonchalance that the game's systems, however trite, slowly mend together in what can only be described as the perfect run. Before you forgot to dodge.