SpellKeeper
Silesia Games,
Studio Gier
---
Spread the word:
Game Information
Available on:
PC
Apr 3, 2018
Nintendo Switch
Apr 2, 2019
Developers: Silesia Games, Studio Gier
Genre: Puzzle
Description:

SpellKeeper is a unique logic game filled with dozens of mind-challenging puzzles. Each level in the game contains mysterious elements like Energy Fields and Spells.

You have one job: use magic to turn Cocoons into beautiful Butterflies. The level is completed once all the butterflies are free.

However, casting spells will get more challenging with your progress.

Thinking is the key. Put yourself to the test and complete all the levels to feel great satisfaction.

GAME FEATURES:

over 60 challenging puzzles

many fantastic spells to free magic butterflies

beautiful hand-drawn graphics

spectacular special effects

relaxing music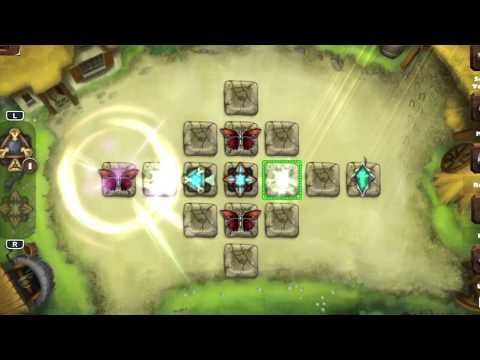 SpellKeeper (Nintendo Switch, ESRB)
Reviews
SpellKeeper is an OK puzzle game.