Ni no Kuni 2: The Tale of a Timeless Tome
Spread the word:
Game Information
Available on:
PC
Mar 19, 2019
Developer: Level-5
Publisher: BANDAI NAMCO Entertainment
Genres: Adventure, RPG
Description:

During his dream, Evan encounters a peculiar rabbit-headed man, who refers to himself as the "Conductor." With a mysterious purpose soon to be revealed, he'll lead Evan through his dream. "The Tale of a Timeless Tome" brings you new stories that dive into some of your favorite characters' past. New Martial Methods and additional content, "Solosseum Slog" are also included!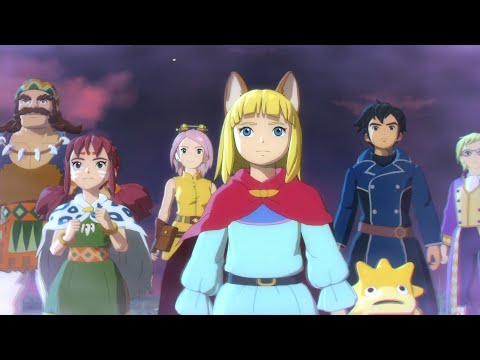 Ni no Kuni II – The Tale of a Timeless Tome DLC Trailer | PS4, PC
Reviews
A pretty good reason to return to Ni no Kuni II. Great fan service for the ones who played Ni no Kuni: Wrath of the White Witch.
Review in Spanish | Read full review
The Tale of a Timeless Tome is not an ordinary DLC. Better than the Lair of the Lost Lord, the new expansion bring more of the characters and villains, making a great connection between the player and the story
Review in Portuguese | Read full review