Percentile Rank
Battleborn is ranked in the 45th percentile of games scored on OpenCritic.
Rating Summary
Based on 93 critic reviews
OpenCritic Rating
Based on 93 critic reviews
Score Distribution
Unscored Reviews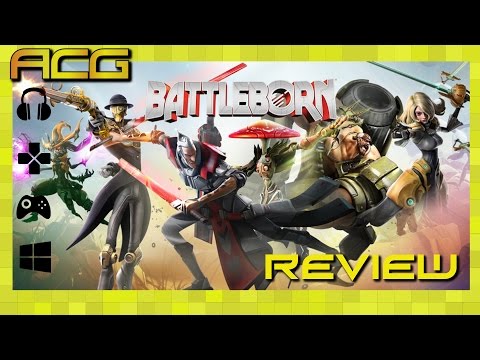 Eurogamer
No Recommendation / Blank
No Recommendation / Blank
May 6, 2016
Gearbox's blend of shooter and MOBA is generous and inventive, but the marriage of genres doesn't fully convince.
There just isn't a lot of variety. It's a problem a lot of these MOBA-inspired hero shooters are going to run into. Traditional MOBA fans are fine with a small smattering of maps to play on. But this is a first-person shooter with MOBA elements, and first-person shooter players love their maps and modes. I know I do.
"Battleborn" is an okay shooter but it's certainly not a memorable one.
Ultimately, Battleborn left me with a lot of mixed feelings. I really disliked the cheap-ness of the Single Player campaign, whether it was some of the un-soloable missions, the repetition of the same bosses, or the very, very dumb final boss fight. However, with that said, it is more fun when you do have other players with you. So the moral here is, don't buy the game if you're planning on playing it by yourself.
I've enjoyed most of Battleborn's campaign during my initial playthrough, though it's mostly due to the handiwork of the insane playable characters than the drab enemies and stages. The unlocks both near (in-match leveling) and far (unlocking new characters) have kept me anticipating each new campaign level attempt, though I wish said campaign were just a bit more exciting and varied. Hopefully some time with competitive multiplayer will make my upgrades and unlocks come even faster.
Rock, Paper, Shotgun
Unscored
Battleborn isn't a bad game in the sense that it lacks work or effort – the team has clearly put in the hours – it's just that, for me, it's an uninspiring result which can't justify its hefty price tag.
Scored Reviews
Battleborn has done what I would have previously thought was impossible: it has kept me interested in its multiplayer.
Gearbox Software's experience with Borderlands clearly shows throughout Battleborn, blending a silly episodic story and a cast of charismatic characters with the competitive, on-trend MOBA genre. While its single-player and multiplayer offerings are limited at the moment, they're strong enough on their own to sustain a community, so long as Gearbox continues to update the game frequently. Battleborn could have easily been a soulless copycat of Borderlands or just another MOBA, but this is one fusion game that has its own identity and lays the solid groundwork for much more to come.
Battleborn merges cooperative and competitive, hero and shooter, loot and shoot into an excellent melting pot and symbol of the times. Charismatic characters, clever intricacies, and compelling gameplay make this one of the best multiplayer experiences of the generation yet.
Play Some Video Games
88 / 100
Battleborn is a ton of fun to play, and is unabashedly a Gearbox game, in visuals, moment-to-moment gameplay and humor. Much of the PSVG team has been playing it recently, and we have largely given it our seal of approval.
Gaming Masters
8.7 / 10.0
A really awesome art style which gives a somewhat comic book feel.
In conclusion, Battleborn is a difficult game for me to review. The maps, especially the competitive ones, can feel uninspired, but the art style of the overall presentation is comically beautiful. The writer job is wonderful, as is Gearbox's norm, and the deep roster of 25 playable characters will only get bigger with future DLC.
While engaging and mostly rewarding, the gameplay can also be described as hectic and chaotic.
Battleborn carves itself a deserving spot on people's lists. Its endearing roster, wild set of abilities, great variety of modes, progression systems, and the promise of free content in the form of new heroes, modes, and maps have left me addicted and turned me into a MOBA fan, a feat I didn't think was possible.
Marooners' Rock
8.5 / 10.0
Battleborn does have its hiccups with required online connectivity, dialogue and some odd character choices. But the positive far outweighs the negative, with exciting gameplay, fun multiplayer components for both local and online play, and fantastic level design.
The Jimquisition
8.5 / 10.0
Battleborn constantly pops with a charmingly garish visual style, a small army of exotic characters, and disorderly combat with just enough strategic edge to keep it from being sloppy. While some may find the clashing colors and overall derangement to be a little too busy, I personally felt right at home with its special blend of stupidity and style.
Readers Gambit
8.5 / 10.0
Battleborn is an important milestone for Gearbox Software, it's a new IP and their first attempt at a competitive online shooter from the ground up. And to that effect Gearbox Software have completely knocked it out the park. It's a game best played with friends as there is little to nothing on offer in terms of a singleplayer experience.
IGN Middle East
8.4 / 10.0
The experience that Gearbox has gained while developing Borderlands is clear in Battleborn, as it presents a hybrid of a sarcastic story and excellent characters in a beloved MOBA genre. While the game as it is now is not up to par with other MOBAs out there, it will definitely benefit from updates and the constant addition of content.
Review in Arabic | Read full review
The game doesn't shine unless you have real communication among teams, which is tough to find with random players. I can't see myself sticking around to learn all the different Battleborn and embrace what this game is ultimately about without a group of friends to play it with.
PlayStation LifeStyle
8 / 10.0
If Borderlands and the MOBA genre could have a baby, I imagine it would look something like Battleborn. Gearbox Software's signature style shines here, even if the humor falls flat most of the time. With all kinds of loot to tempt gamers into coming back for more, this "hero shooter" looks to be making a name for itself, and should hopefully stick around for a while with content updates now and in the future. There's so much stuff to unlock and master, Battleborn is one for the collectors.
Cheat Code Central
4 / 5.0
All in all, Battleborn is definitely a title I can get behind with its unique first person shooter approach, awesome cast of characters, gobs of weapons and power ups, and a hilarious framework to tie it all together. The game will take some getting used to and will force a few seasoned vets to step outside their comfort zone to enjoy the genus wonders that lie within. The hefty price tag may come with some initial sticker shock, especially after first firing it up, but those feeling will soon fade as you dedicate some time to Gearbox's latest work by mowing down hordes of enemies and laughing hysterically in the process.
A good FPS with MOBA elements that can be enjoyed especially in multiplayer, although more on the PvP side than PvE.
Review in Italian | Read full review
If you have the option, don't play this game alone. That's a great way to dislike Battleborn. There is no real loot to collect, and the story is threadbare. It's about having fun with friends and strangers, and if that does not appeal to you, then this game is not likely to please.
All in all, I'd say Battleborn is a very well made game. The gameplay is fun and actually well thought out, and the characters all bring something different to the table. The story mode can be hit or miss, but the competitive side of things is really where the game shines in its strategy and game play.
If you've ever wondered what the fuss of MOBAs are, or wanted a little more shooter in your battle arena, Battleborn is perfect for you. It is so different from the competitive shooters on the market at the minute. Once you get through the initial trail and error, you won't look back at all.
Still, if you've been eying the crop of team-based shooters coming out these days, wondering which to pick, I'd recommend Battleborn. The PVE campaign, it's multi-layered and varied progression systems, and its Borderlands-esque humor make it a cut above the others still on deck. While it can often feel like Battleborn is trying to do too much at once, I'm glad it's more ambitious than its genre brethren, because in the end there ends up being more meat on Battleborn's bones because of its sky-high goals.
While it may not be the best, Battleborn does a good enough job of drawing you in, keeping you entertained and ensuring that you have a laugh or two.
Battleborn is great, but it just isn't as inviting it could be – and the marketing has made it look more like a direct competitor for Blizzard's Overwatch, despite being considerably different. It's a shame more people aren't getting onto the Battleborn bandwagon because while it isn't a smooth as Overwatch it's far more complete and feels like a full game instead of paying to continue playing a demo.
It's sad that Battleborn came out when it did, that being right around the same time that Overwatch had its beta and subsequent release. The game was overshadowed before it ever saw the light of day. It also didn't help that there was a preconceived bias against the game due to Gearbox's past efforts. However, Battleborn has shockingly filled that action-MOBA void in my heart that I didn't even know was missing.
Gearbox Software's latest game is a hilarious good time, but still has a few flaws.
BATTLEBORN delivers the fun factor and all-around humor that you can get from a game. You can ditch the Story Mode and hop on the multiplayer side as that's where the game really shines. Despite its lack of a better narrative, the stability of the game's server, and its fun multiplayer concept can surely reel you in to get the game. Are you now ready to haul-ass and nuke some newbs?
The Game Fanatics
7.8 / 10.0
While not deep in story, Battleborn leverages the development team's strength to create a fun roster worth experimenting with in the wide open online arenas. This isn't a new Borderlands, but it doesn't have to be to feel like a success.
And even with a number of problems, it's still a lot of fun to play.
PlayStation Universe
7.5 / 10.0
For a first attempt at an ever-saturating genre, Battleborn feels like it has carved its niche in a large crowd that is vying for supremacy. While the genre is dominated by League of Legends and DOTA, Battleborn has successfully broken through with its own take on the genre, added lots of fun characters, and a wonderfully bright colour palette
Battleborn is by no means a perfect game. Underneath its flaws however, there is a satisfying and fun character-driven shooter to be found.
Paste Magazine
7.5 / 10.0
Battleborn is a lot of fun but how popular it will be remains to be seen. Releasing it during roughly the same window as DOOM and Overwatch was poor timing on their part. I plan to keep playing it, but given the game's retreading of Borderlands with an added MOBA spin, I don't expect my friends to join me.
Battleborn is inconsistent but still has an opportunity to shine
While Battleborn is a fun game with a lot of depth, there are a few things in the game that are currently problematic and will hopefully be resolved soon.
Summary : Battleborn is a solid title that deserves to be kept an eye on. It's a fast and action packed shooter with a humourous vibe in it. It has some flaws that prevent it from reaching even higher peaks but nothing that few content patches can't fix.
Die Macher von Borderlands haben sich mit Battleborn dieses mal leider ein wenig mit dem Genre-Mix übernommen und in einigen wichtigen Bereichen einfach zu sehr am Inhalt gespart. Mit dem richtigen Team lassen sich einige spaßige Stunden aus Battleborn holen, aber ansonsten bietet der Titel leider zu wenig um euch motiviert zu halten und wiederholt sich sowohl im Story Part, als auch im Multiplayer zu schnell und vor allem zu oft. Von uns gibts es nur bedingt eine Empfehlung, da der Titel doch sehr speziell ausgefallen ist.
Review in German | Read full review
When considering Battleborn as a full package, there's a lot there to sink your teeth into. It's unique blend of various game modes and various ways to play means you'll have a lot of fun experimenting in Battleborn, especially when it comes to the game's charming and humours characters. Battleborn will provide you with entertainment and a level of uniqueness that has become a rarity in AAA games. Unfortunately, it can't help but be felt that Battleborn falls just short of its potential and is held back by frustrating mission design, overly harsh difficulty and lack of multiplayer content.
Battleborn is like a one-man band—there's a whole lot going on, but the final product suffers due to spread resources. While lack of maps and missions may be resolved with DLC, the launch product comes off a bit shallow.
New Game Network
73 / 100
Battleborn is a solid competitive multiplayer title, effectively blending the MOBA genre with the first person shooter. Unfortunately, the devotion to be an e-sports future leaves it wanting in places.
While Battleborn didn't gel as well with my gaming sensibilities as much as I'd hoped it would, even I can't deny that the game has a lot to offer to the right sort of gamer. If you're itching for a new Borderlands-esque experience which is all but guaranteed to keep you occupied over the long term, Battleborn will certainly scratch that itch. If, however, you never cared for the Borderlands style of humor, and you're more of a solo-minded gamer, you might want to look elsewhere for your next shooter fix.
Although certainly not without its flaws, Battleborn is a solid foundation for Gearbox to build upon in the upcoming months. There's the feeling of a distinct lack of modes and variation in the mission structure. Adding enhancements to your character is a fun exercise and allows for a lot of experimentation, even if it can be a little hard to focus on during the heat of battle and the mixture of genres works surprisingly well, for the most part.
Classic Gearbox shooting with an experimental MOBA twist, but it's no Borderlands.
Battleborn mixes the FPS and MOBA genres to produce a game that oozes character and original ideas. Just don't expect to love it straightaway.
On the surface 'Battleborn' is a lot like other competitive shooters we have seen in this generation: solid mechanics that provide a sweet honeymoon period, but are only held up by a stringy framework that brings down their replay value. I can see myself playing it a month from now, but six months, or a year? Anyone's guess.
Despite my issues with it, I'm having way more fun with Battleborn than I thought I would. It took a while, but I've managed to find a couple of characters whose playstyle I really like, and that's enough to keep me going for a while longer. And I've had enough exciting matches that I see its potential.
Battleborn has flaws but it also has potential. With time and the right attitude, it could be brilliant, but it's going to take a little work first.
Battleborn isn't quite the innovative blend of MOBA and first-person shooter that it could have been, but that does not stop the game from delivering fun with a group of friends or random people online.
Battleborn is a well-oiled machine with the potential for some great times to be had, but sometimes getting to those great times can take some patience.
Most of its problems are fixable, but Gearbox really needs to fix them and serve up some more content if it wants to turn Battleborn into an ongoing hit concern.
The combat is frantic and tense, but often feels samey and superficial. The in-match leveling works wonderfully in the campaign, but can become problematic in multiplayer. The varied cast of heroes adds longevity, but the game still feels relatively content light. With so many moving parts that never quite gel, I found plenty of things to love but just as much to feel confused by and ambivalent about.
The Angry Joe Show
7 / 10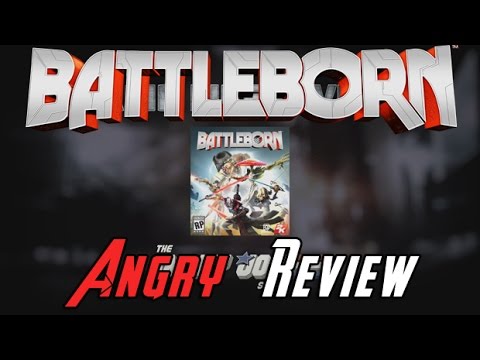 With issues peppering its campaign as well as its multiplayer, Battleborn's fusion of first-person shooter and MOBA is far from a complete success. A lengthy list of complaints comes perilously close to overshadowing proceedings, so it's fortunate that its engaging upgrade system and varied roster of characters end up being the true stars keeping you invested in the multiplayer.
A surprisingly complicated shooter that could prove worthwhile for those who invest the time.
While Borderlands was always going to be a fairly tough act to follow, Battleborn succeeds by possessing enough depth and charm to stand up on its own two feet. Here, Gearbox have created an interesting universe brimming with their trademark humour and populated by an interesting cast of characters that make it a fun place to kill time and other people in. Yes, there are a few minor issues that mar the experience somewhat, and the overall package could definitely use a bit more content to boost its longevity, but hopefully these are concerns that are currently being addressed.
Battleborn is a good game, that provides plenty of fun but it's just incredibly frustrating seeing all of these tiny issues that come in and ruin the fun every so often.
The Battleborn experiment has been largely successful. Fusing humour and shooting together with the mechanics from a MOBA sounds like it should be a recipe for disaster, but the charm of the graphical style and characterisation lifts the whole game. The story (or lack of it compared to Borderlands 2, say) is a bit of a let down, but it does enough to keep you interested and eager to see the next mission. There are issues with online play, which we're hoping get ironed out, but there's fun to be had as you and your fireteam roll up the battlefield, combined with the genuine laugh out loud moments.
There is no doubt that at its best Battleborn is a very fun game. It is a colourful delight and the visuals really pop amongst the chaos of flashing lights, explosions, and movement. The characters are all quite memorable and well designed, with humorous charismatic touches to their personalities. Not to mention it is a fine shooter in its own right. The disappointment is that a lot of the experience lacks a certain polish that would have really taken it to the next level.
Bold concepts, but the experience never quite comes together. For all its potential, Battleborn feels dead on arrival.
Gearbox attempted to think outside of the box with Battleborn and try something genuinely different. In many respects, they succeeded in this mandate.
Geeks Under Grace
6.8 / 10.0
With each mission lasting between 30-45 minutes with no real checkpoint system, Battleborn can became an exercise in tedium.
An ambitious team shooter that struggles with its identity and is let down by a weak script and try-hard comedy.
Battleborn left me feeling like it was not bad or good, it just is, and that's not a good thing.
Even with more than twenty playable characters, Battleborn fails to offer enough variety in its gameplay to keep players engaged for longer periods of time. And with an unfortunate release date, it is a game that will be forgotten in a matter of months.
بتلبورن بی شک بازی بدی نیست، در زمان تجربه شما را آزار نمی دهد اما از سوی دیگر شما را تشویق به این نیز نمی کند که به عنوان یک گزینه دائم نگاهش کنید! تمرکز بازی بر روی بخش چندنفره بوده اما همانطور که گفته شد تجربه این بخش فاقد قدرت و انسجام لازم است و در روزهایی که شاهد عرضه عناوین پرتعداد و البته شوترهای بزرگی نظیر Doom هستیم و بازی مانند Overwatch نیز در پیش است، بدون شک تجربه بتلبورن برای شما نباید گزینه مهمی باشد مگر آنکه مثل من از عشاق سری بازی بوردرلندز بوده باشید!
Review in Persian | Read full review
The PvE and co-op experience that Battleborn provides is futile and scarcely interesting. On the PvP side Gearbox's title proves more whorty, but the game has too many gameplay issues to stand out in the competitive moba-like scene.
Review in Italian | Read full review
Battleborn resembles a game designed by a committee, there a so many characteristics of multiple genres that it's difficult to sum up what exactly it wants to be. Aside from its charming presentation and humorous characters, it all feels a little shallow, offering snippets of things we've seen hundreds of times before.
If reviews of Battleborn were conducted maybe six months from now, this experience might be more fleshed out, particularly on the competitive multiplayer side of things, and I hope it is. However, as this game stands now, Battleborn is a brief game that largely stumbles at the hands of a thin competitive multiplayer and grindy progression systems.
In six months' time it may well make its mark, but for now Battleborn's mix of genres suffers from too little content and too much repetition.
A varied playable roster isn't enough to salvage a lackluster campaign and clumsy combat
It's tough to actually decide where I stand on Battleborn. One the one hand I can see that it's a competently made game with plenty of charm in its varied roster and one fresh gameplay mode that I would happily play again. Yet the single player was a bore in its core gameplay loop, the two multiplayer modes have issues with their map design, and the gating of characters and abilities just feels unnecessary for a MOBA. However, it is still possible to get a kick or two out of Battleborn.
I sense there is an audience for Battleborn and hence I am reluctant to rule it out altogether.
I'm not sold on Battleborn's commitment to the MOBA genre but there's something fun there underneath all of it. I'll probably hop on occasionally to play Capture throughout its lifetime while the bulk of my efforts are spent on more polished shooters.
Battleborn feels like it's squandered the majority of its potential with its execution. If enough polish is applied and the objectives made less punishing, it could warrant investment for the PvP. But the limited number of PvP maps, lack of unique missions and shabby story are still severe negatives.
Showing signs of early promise, Battleborn very quickly becomes a chore, its repetitive story and paltry selection of multiplayer content putting the nail in its coffin after about 10-15 hours or so. That's assuming you even have the perseverance to stick around for that long. Battleborn is a disappointment.
Battleborn is big, colourful and wholly raucous, but its overall design and first-person-shooter/MOBA-inspired mechanics don't gel as well as I was hoping they would. There's a lot of repetition, poor difficulty balancing and a limited amount of content to be found at launch, and while that will surely improve over the coming months, it makes the game's expensive price tag loom high at this point in time.
Battleborn has a strong cast of characters and exciting action, but suffers from a lack of content, frustrating server issues, and some questionable design choices.
All of that makes Battleborn feel light, airy, and inconsequential. It's enjoyable in its best moments and especially in one of its multiplayer modes, but the problem comes with its lack of longevity. It's clearly a game built to be enjoyed in the long-term, like the MOBAs that inspired it, but it doesn't have the legs to run that far. This is a game built to be played repeatedly over the course of months, but I felt tired of it after a week.
Post Arcade (National Post)
6 / 10.0
Balancing issues, niggling design problems, and a dearth of content keep Gearbox's new sci-fi shooter from being all it can be
There's certainly a fair bit here for some to like, particularly for those of you who want a MOBA that's less of a long-term commitment, and a heck of a lot of content to get your teeth into, but Battleborn's development-by-focus-group leaves it feeling a little bland, despite its brash stylings and Borderlands-esque attitude.
Battleborn has plenty of ambition, but it just isn't particularly satisfying to play. It isn't broken, it's just the whole experience feels lightweight and derivative.
In that respect Battleborn sometimes feels a bit unfocused and unfinished. Undercooked, maybe, to use tired terminology. I think Gearbox would have benefited from really focusing on their cast and progression system instead of superfluous co-op story content.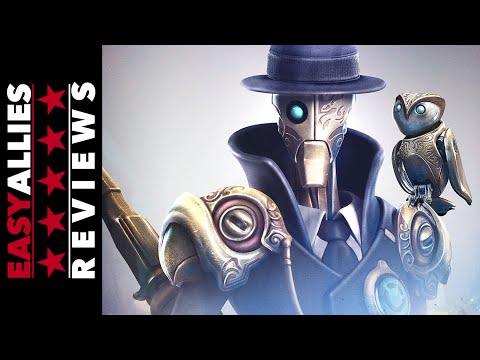 Battleborn has its moments, but its lack of maps and other niggling flaws makes it tough to recommend. There may well be a perfect FPS MOBA out there somewhere; but with Battleborn, the two genres feel fundamentally at odds with one another. It's not helped by its generic art direction and painfully unfunny sense of humor, which mostly consists of pointing toward some well-worn trope and asking, "Isn't that silly?" Right now, it feels geared toward the hardcore community in a way that makes it not very fun to play for more casual fans; and as Battleborn hasn't shown itself to be worth that kind of investment, I'm ready to take my leave of it.
Battleborn ended up stretching itself too thin by trying to include too many modes. If Gearbox had focused on the competitive aspect of the game only, I'm sure Battleborn would've ended up being much better. The campaign adds nothing of value to the game but the multiplayer modes are worth playing if you can get a team together. It's a shame solo players have been completely ignored by Gearbox, otherwise Battleborn may have been worth recommending to people.
There may be a good game buried under Gearbox Software's first attempt at a MOBA, but too many of its systems are developmentally in their infancy.