Percentile Rank
Life is Strange: Episode 3 - Chaos Theory is ranked in the 81st percentile of games scored on OpenCritic.
Rating Summary
Based on 50 critic reviews
OpenCritic Rating
Based on 50 critic reviews
Score Distribution
Unscored Reviews
Pittsburgh Post-Gazette
Unscored
The development team at Dontnod have successfully crafted a story that explores the mental strain of growing up. The subject matter is mature, but because of its stark exploration of humanity rather than shocking violence. After three episodes, "Life is Strange" rivals some of the most intriguing prime time dramas on television.
There are so many questions left for Life is Strange to answer, and with only two episodes left, it's going to need to hit the ground running next time. You're looking at two to three hours of game time in this episode depending on how many extra details you want to dig out. The mystery of Rachel is getting clearer though and there's another gobsmacking finale.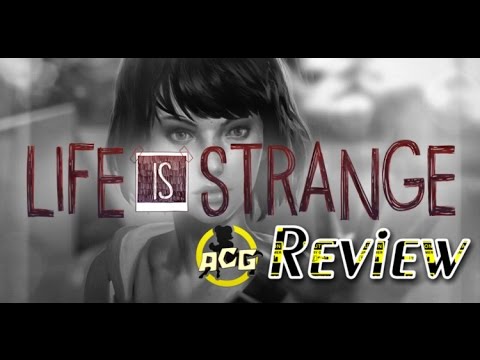 With just two episodes remaining in Life is Strange (at least the first season), I'm more lost than ever; but, it's a good lost. Though not without risks, introducing this new wrinkle in Max's powers has left me both heartbroken and ecstatic for Episode 4.Lill
Scored Reviews
Life is Strange has beckoned players to think about their decisions because just when you think a choice is for the good, something bad or unexpected happens. Thus far, Life is Strange has been a fine portrayal of life, there are no black and white realities, only gray areas, and it is in the shades of light that we experience our true happiness. Life is Strange is turning out to be a revolutionary game that everyone must experience.
With the power to rewind time and choose what happens it always comes with a price; it could be good or bad, but in the end it will always affect us. Life is Strange has shown that in a spectacular way, and I highly suggest it to anyone reading this review.
Life Is Strange has already proven itself to be capable of making an interesting story out of its premise, but it's in this third episode that it has begun to develop a real level of confidence in its narrative.
Dontnod created a stroke of genius with the ending of Episode 3: Chaos Theory, leaving an open-ended cliffhanger that is nothing short of the best jaw-dropping conclusion to any episodic title to date. The music, pacing, writing and voice acting surpass all expectations set for the series so far, providing enough substance for Life Is Strange to become a serious contender for GOTY.
DONTNOD has not announced when the fourth episode, Dark Room, will release, but I cannot wait to see what happens next with Max, her powers, Blackwell Academy, Chloe, and the mystery of Rachel Amber. This is one of the most fascinating mysteries I have experienced in years. It may have been a little slow with episode 2, but it's picked up full steam now and there is nowhere for it to go but barreling ahead. Those who like mysteries and point-and-click adventures do not want to miss what Life is Strange has to offer.
All of this has me very eagerly waiting for the next episode, and wishing it wasn't six weeks away. But the thing behind most of that anticipation is the thing I can't talk about - one hell of a cliffhanger ending, that I never saw coming. Here's hoping that that the next part can deliver on what have become some pretty high expectations.
The continued development of Max and Chloe as a crime solving duo is handled in a way that really makes you care for both of them. Time travel and its consequences are also being explored brilliantly, with the weight of each decision requiring you to really think things through.
Overall Life is Strange is another solid episode and could have been the best yet if the pacing towards the middle of the episode was a tad better. So far Life is Strange hasn't disappointed, if the next two episodes keep the pace then Life is Strange could easily be one of the best Adventure games of all time.
Let me just say, after playing episode 3 you'll wish episode 4 was already available.
It is also an interesting melding of the episodic adventure popularized by Telltale, the Doublefine puzzle game and the emergent genre of Cascadian environmental and self-exploration of which Gone Home is the definitive example. Fans of these forms are likely to find much to enjoy. Gentle, unhurried and with an ambient layer of puzzle-solving, this is a so far very successful melding of genres.
Life is Strange has always been about showing us the collisions between the past and the present, and with an ending set to turn the series on its head, there's no way of knowing just where to look back.
Life is Strange Episode 3 falters in some areas but it was never enough to hurt the overall experience. With heartfelt moments and an incredible climax, this game proves that it can stand tall amongst the giants in the genre. I felt a bit disheartened by the incredibly slow and slightly boring second episode, but this one proves that this game is still hella awesome, and yes, I just said hella.
Life is Strange: Chaos Theory continues the good work that the two previous instalments have set up, taking the story and gameplay to new places without forgetting the ideas that have become central to the series, even in such a short space of time. The balance of gameplay and story is arguably improving, and it no longer feels as if the narrative is the one thing subject to change.
PlayStation Universe
8 / 10.0
Life is Strange Episode 3 is another thrilling entry in this intriguing adventure series, featuring some of the best plot development to date.
There's a lot of downtime at the start, but another shock ending does little to dilute what is the best piece of interactive storytelling so far this year.
As episode 3 fades to black, you feel like everything you've already come to know about the game has totally been thrown out of the window
PlayStation LifeStyle
8 / 10.0
But, despite having a rushed feel and under appreciating some pretty large issues, Life is Strange: Episode 3 is highly intriguing, entertaining, and surprising. Even though it offers up a different type of gameplay experience than the first two episodes, it still holds its own against the larger story.
Life Is Strange: Episode 3 takes a massive turn with a heartfelt and ambitious new story.
"If only I could go back and fix my mistakes," is a phrase often casually uttered when people face hardships the world throws at them. Life is Strange is a game that turns that fantasy into a reality, but by the time Episode Three comes to an end that question itself will have changed. As fans collectively wait for Episode Four, the question on the tip of everyone's tongue will be is one person choosing to incite such change always the right thing to do?
'Life is Strange Episode 3: Chaos Theory' packs an emotional wallop that, despite the occasional missteps, shows that this game won't be easily forgotten.
Though "Chaos Theory" doesn't pack quite as much of an emotional punch as the previous chapter, Max's search for the truth in Arcadia Bay does take some startling turns.
Life Is Strange has always had a nice down-to-earth quality for a video game. Sure, the time travel gimmick is just that, but Max and the rest of the occupants of Arcadia Bay still keep me invested. And only two episodes remain.
The cliffhanger that Chaos Theory ends on is so perfect for this portrayal of the fictional Arcadia Bay, Oregon where nothing's ever perfect. However, it's also scarily dangerous in that it very well might render most of the world-building a moot point. It'd be such an absolute shame if that were to happen. We have to wait to see if that's the case. But, Life is Strange now has me in its grips, and if I'm worried, it's only because I care. I finally really, truly care.
We weren't particularly sold on the first two episodes of Life Is Strange, but we could see the kernel of potential that was hiding beneath the surface. Episode 3 – Chaos Theory is where that promise finally bursts to the forefront, delivering an almost perfect balance of tense storytelling, organic dialogue, and improved gameplay – all while setting up a potentially brilliant follow-up episode. This series is finally delivering what we always thought it could, and that makes us hella happy.
Life is Strange takes a hard turn with Episode 3 as Max's supporting cast gains a bit more nuance and depth. So far, each episode of Life is Strange has improved upon the foundation laid by the last one. With Episode 3, the developer makes the player really think about the scope of Max's powers and actions. Great stuff.
'Chaos Theory' is the best episode so far in the 'Life is Strange' series, easily outpacing 'Out of Time' in narrative quality. The cliffhanger at the end makes me very excited for the next episode. So long as it continues to take risks, there is a lot of potential for the remaining episodes.
The third episode of Life is Strange marks the series' high point, with poignant emotional moments and a twist that turns the narrative on its head.
There's a lot of risk in making an episodic, story-centric game, but Dontnod and Square Enix have pulled out all the stops, as shown in Episode 3 - Chaos Theory. Even if the next two episodes bomb, the first three have already crossed the threshold from "videogame" into "interactive experience," and whatever the future holds, Life is Strange is a title people will remember for a long time.
Life is indeed strange. Meddling with time is not as easy as you would think and this engaging story does a great job of driving that point home. The moral decisions that players make really do have an affect on the story's future. The game's time-rewinding mechanics mean that all options can be considered and those all-important decisions need not be rushed. While the story so far has followed a fairly predictable path, the events of Episode 3 have really turned things on their head. Dontnod has the potential to mix things up in Episode 4. Will they stick with this new direction or will we be turned back onto the path that we have been treading so far? Only time will tell.
If you loved the previous two episodes, Chaos Theory is a must, especially the amazing ending of this episode… wow… what a mind bend!
Paste Magazine
7.8 / 10.0
Unlike Max, I can't see where this game is going. I think it's too late now for me to hope for a "less is more" level of storytelling or a take on teen romance that's grounded in characters and conversation rather than inexplicably overdramatic stakes. I don't know if Life is Strange can handle topics like rape, murder, suicide, homosexuality or disability in a responsible way—but maybe responsibility just isn't what Life is Strange is about.
Life is Strange: Chaos Theory moves the series' plot forward, if awkwardly at times. The third chapter makes up for the weak decisions players have to make by maintaining a superb production quality and delving into increasingly mature issues.
Strongly focussed on relationship building between the main characters, the somewhat simpler puzzles and return of previous problems bring it down.
A shorter episode, but still a good one. Life is Stranges continues to be hella good.
A Telltale-esque title set in suburban America that hints at maturity.
Cheat Code Central
3.7 / 5.0
Giving a final rating for Episode 3 is a bit difficult. Honestly, the game started to slog at various points. I hated every single puzzle it threw my way, and couldn't stand how I had to brute force my way through most of it. But the story was still so good and the ending was superb. At this point, I'd say the episodes would be better off sticking to Telltale style choose your own adventure formats. DontNod simply isn't up to the task of designing puzzles. I swear to god, if I have to find one more bottle… but I digress. If you can deal with the frustration of the puzzles, then Life is Strange: Episode 3 is a fantastic game. If not, then I wouldn't blame you if you simply watched this on a Let's Play.
I wish more happened in this episode, but the story is still intriguing and the cliffhanger is shocking
Although it plods along for quite a while, Life is Strange: Episode 3 - Chaos Theory culminates with game-changing activity. As such, those who've invested themselves into this storyline won't want to miss it.
In the shadow of the incredibly powerful second episode, the midpoint in the series is a solid episode that felt for large parts like it was waiting for the next big thing to happen. Thankfully, Dontnod did just that with an almighty twist in its final few scenes that has you on tenterhooks with the seemingly infinite possibilities the story now holds.
Chaos Theory can't escape the shadow of its superior predecessor, but that's not to say it's a bad experience. Once you power through the dull fetch quests and irritating Chloe Time, it manages to provide some powerful moments and the best ending of any episode so far.
Rather than reconciling the aesthetic and the spectacular, "Chaos Theory" exploded them. It remains to be seen whether both elements will survive. Right now, anything could happen.
Chaos Theory has two big things going for it, the character of Max and its final cutscene. If it wasn't for these two factors, our time of enjoying Life Is Strange may have been up. Its gameplay has become rather tedious and the lack of elaboration in Max's time travelling usage is a severe let-down. The lip syncing issues are worse than ever, and when the technical problems are combined with monotonous gameplay, it's clear that Dontnod have a lot of work to do if they want to re-engage us for the penultimate episode. Max and the episode's finale are the saving graces of Chaos Theory, and they are the main reasons that we still hold hope and optimism for the fourth episode of Life Is Strange.
A disappointing second act, dragged down by the mundane but saved with an unexpected and game-changing twist.