Buddy & Me: Dream Edition
Rating Summary
Based on 4 critic reviews
OpenCritic Rating
Based on 4 critic reviews
Spread the word:
Game Information
Available on:
Wii U
Jul 21, 2016
Publisher: Sunbreak Games
Genres: Arcade, Platformer
Description:

Explore a world of dreams with Buddy, in this award-winning endless adventure about friendship… upgraded with new features for Wii U™!

Every night, a young child returns to the same dream to play with his magical flying companion, Buddy. Together they race through a never-ending enchanted forest of treehouse-inspired obstacles, curious creatures, and natural wonders!

Relax, hum along, and enjoy the view… or challenge yourself to see how far you can dream before waking!
Review Data
0
1
1
1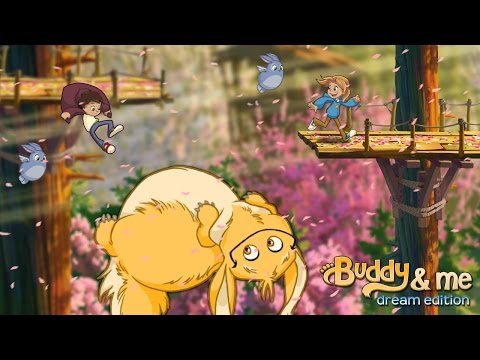 Buddy & Me: Dream Edition Trailer (Wii U Nintendo eShop)