Spread the word:
Game Information
Available on:
PC
Feb 7, 2017
Developer: Minor Key Games
Genres: Roguelike, Action, Platformer
Description:

War is coming. How will you serve? Following the events of Gunmetal Arcadia Zero, the Tech Elves of Arcadia continue their struggle against the hordes of the Unmade Empire. Play as one of the heroes Vireo, Grackle, Thrush, or Starling and take the fight back to the enemy! Gunmetal Arcadia features roguelite platformer action and world-class CRT simulation technology that evokes the aesthetics of past generations. From developer J. Kyle Pittman (Super Win the Game) and Minor Key Games (Slayer Shock) comes Gunmetal Arcadia, an all-new action-adventure platformer roguelite drenched in glowing retro goodness.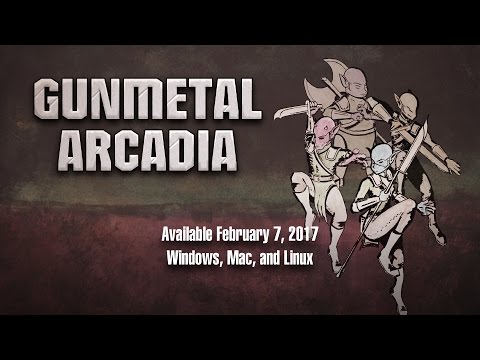 Gunmetal Arcadia - Launch Trailer
Reviews
Gunmetal Arcadia is a fun platformer. While it's definitely a throwback to the NES-era in its visuals, soundtrack and gameplay style, it also adds a lot of its own ideas and mechanics to a classic formula.