Percentile Rank
Fallout 76 is ranked in the 9th percentile of games scored on OpenCritic.
Rating Summary
Based on 129 critic reviews
OpenCritic Rating
Based on 129 critic reviews
Score Distribution
Unscored Reviews
So far, Fallout 76 seems like a half-baked, early access entry, equal parts buggy as ugly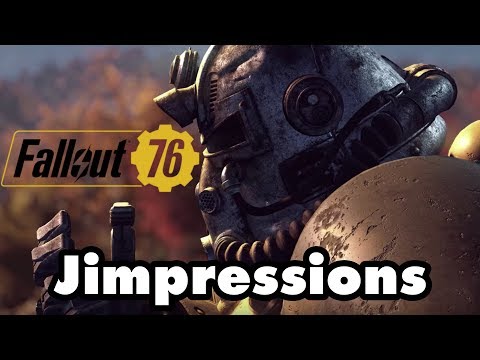 Bethesda's attempt at Fallout multiplayer is, like so many of the series' vaults, a failed experiment.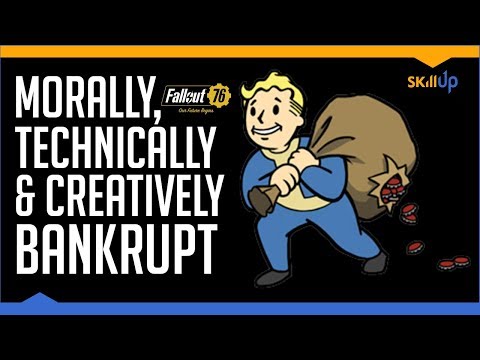 Rock, Paper, Shotgun
Unscored
Fallout 76 feels like an atavistic reprisal of a late-2000s MMO.
Fallout 76 is broken, not just on a technical level but by its very nature. It doesn't challenge its players as they work towards their goals, it actively hinders them with bad design. It took the worst elements of Fallout 4 and even a few of the good ones that it diluted into their most basic forms and made an entire game around them. It wanted to have its cake and eat it too, being built like one of the single-player RPGs but with a veneer of multiplayer design and ended up being atrocious in either capacity. And then yes, it's technically broken in the literal sense, boasting not just the "classic" Bethesda bugs, but an entire swathe of new issues that make the game borderline unplayable. This wouldn't just take a bunch of patching to fix, it would take a Final Fantasy XIV style rebuild to salvage this game. It is, without a doubt, the worst Fallout game to date – and I say that having played Brotherhood of Steel.
I really want to like the game, but it just makes so much of a mistake that it's almost taken off the market and needs to be completely reworked. A role-play game without interaction with NPCs is simply an unfinished game, because even the ability to go on adventures with several players can not hide it.
Review in German | Read full review
Scored Reviews
The detail that Bethesda have put into this world is nothing short of impressive! You can get hung up on what the game isn't… but there is so much that it is. This is a beautifully realised (and it is quite stunning visually) post apocalyptic role playing game that happens to be online and can be played with other people. If you are more of a single player gamer like me, don't let the online nature of Fallout 76 put you off… it's eminently playable as a single player experience. If you are put off by the issues mentioned at the start then maybe steer clear (or at least wait to see if patches address your concerns), otherwise I'd say grab the Deathclaw by the horns and jump in (but maybe wait till you have powerarmour to do that.).
NoesPaisparaFrikis
8.4 / 10.0
Fallout 76 is a good game. An online proposal with enough content to entertain for a long time that is perfectly enjoyed alone in the company of other residents that will give fun for a long time
Review in Spanish | Read full review
Digital Chumps
8.3 / 10.0
Just like Elder Scrolls Online initially received its fair share of criticism due to the fact that it failed to resemble the wildly popular Skyrim, I feel as if Fallout 76's primary crime to most is that its resemblance to the previous games in the series is lacking. After spending about 30 hours with the game in the first week of its release (yeah, I don't get out much), I can honestly say that despite some very annoying bugs that absolutely need to be addressed, the game is both a wonderful online experience and an underrated solo adventure if you enjoy the exploration aspect of games such as No Man's Sky. I feel if they continue to support the game and develop the parts of it that are analogous to sandbox MMOs, it could be fun for years to come.
Overall, Fallout 76 has confused. It's a good game, but it's riddled with issues.
Electric Bento
7.9 / 10.0
What many gamers fail to understand is that single-player games and multiplayer games set in a persistent world are vastly different creatures, and that dynamics from one setting cannot be immediately transposed into another.
Generación Xbox
7.8 / 10.0
With the classical Bethesda core gameplay that all we love, and also the old flaws (with a bunch of new additions) Fallout 76 is possibly the worst modern Fallout, but the worst Fallout is still a title a lot of games would want for themselves.
Review in Spanish | Read full review
Exploring is still the most interesting part in Fallout 76, but your adventure tour is limited by empty open-world, and outdated graphics performance. It is more like a MMO mod of Fallout 4, rather than a brand-new work.
Review in Chinese | Read full review
Fallout 76 might have a bright future ahead of it, but ultimately, Fallout 76 is a multiplayer survival game set in the Fallout universe, not a Fallout game where you get to play with your friends.
Cheat Code Central
3.7 / 5.0
Bethesda claims that the Fallout 76 servers will last "forever" and, while it may not take that long to patch bugs and improve the experience, my foray with the launch version has left me with an abundance of bullet points that need attention. My biggest hope is that Bethesda will take our suggestions and criticisms as a call to action to tweak the faulty mechanics and build more features into a game that has a ton of potential.
Although Fallout 76 looks like Fallout 4 right from the start, there are some technical and play-related drawbacks. The V.A.T.S., which acts as the showpiece of the series, comes too short due to the online component, which enormously reduces the RPG portion. Even though this is a multiplayer title that takes place in a huge game world, Fallout 76 looks frighteningly unfinished for a full-price title. Away from these criticisms, you can expect an enormously extensive Appalachia full of adventure, which together with friends offers numerous hours of fun!
Review in German | Read full review
Fallout 76 would have been best served by a longer, continuous B.E.T.A. cycle. Numerous small issues like bugs, stash size, push-to-talk, and other quality of life issues could have been identified before asking people to spend $60 and working on them after release. Despite this faux pas, there is still a tremendous amount of fun to be had either solo or with friends. Multiplayer is a wonderful addition to the Fallout franchise and the world created in West Virginia is unique, gorgeous, and fun to explore. It may not be in line to win any awards but if you enjoyed the previous installation, Fallout 4, it's quite likely you'll find the same fun in Bethesda's Fallout 76.
Fallout 76 is one of the most interesting entries to the series since Fallout 3. The addition of multiplayer elements to the apocalyptic wasteland should on paper make for a wonderfully immersive, tense experience, and for a good while it does. Playing with buddies looting collapsed shopping centres and derelict towns is a blast and the robust crafting and character development mechanics are excellent.
There is no denying the game has a long way to go before it feels complete, though the world they have created here is a great point to work from.
Personally, I am loving my experiences in Appalachia. It has been a great point of connection with friends and family. And that, to me, is almost… not quite, but almost heaven.
Fallout 76 is an ambitious game but it doesn't have many of the fundamental necessities of an online RPG game. it benefits from a vast and varied open world but the technical problems and incompatibility of some elements don't let us see the full potential. however, none of these problems are Unresolvable and we can hope for the future of Fallout 76. Finally, thanks to its friendly and healthy community and of course the freeness of its construction elements, anyone can have fun and entertaining moments in this huge wasteland
Review in Persian | Read full review
Though it suffers from graphical issues and bugs, as well as unsatisfying combat, Fallout 76 is fun nonetheless, and the experience is only enhanced by cooperating with other players.
Just Push Start
3.5 / 5.0
Whether swapping NPC conversations for other players works is a bit subjective, though the change is not as severe a detriment to the experience as expected. While the roots of Fallout 76 are firmly in Fallout 4 the final gameplay experience is quite different and so there's no guarantee that fans of that game will enjoy it. Fallout 76 is worthy of recommendation with two caveats. You have to go in expecting a light multiplayer survival game in an interesting setting, rather than a deep story-focused role-playing game. On top of this, Fallout 76 is a game that really is better with friends, as that is the real replacement for the NPC dialogue in the world – if you're going in as a solo player you might come away dissatisfied.
At Fallout 76 you can't expect the perfect adventure holiday with all-inclusive service shortly after your arrival. On the other hand, the title weakens with a technically weak framework, which, in addition to performance losses, also comes up with bugs, glitches and a rather old-fashioned graphics performance. While the new skill card system, the camp mechanics and also the cooperative components are very motivating, the technical as well as the graphic framework is clearly behind its expectations. The world itself boasts an immense size, convinces with the ingenious bounty system, but at the same time doesn't manage to make the game world lively enough and catapult the stubborn story into an exciting environment. Fallout 76 offers veterans of the role-playing epic a solid multiplayer experience, but unfortunately leaves beginners mercilessly on the sidelines. Solo players, on the other hand, get their money's worth, even though they can't exploit most of the potential and fun of the game.
Review in German | Read full review
PlayStation Universe
7 / 10.0
Fallout 76 is a blast to play. It's easily my favorite Fallout title to date. Fallout 76 has it's fair share of problems but they don't make the game unplayable. Fallout 76 isn't for everyone but for those who stick with it will definitely find what it has to offer.
Fallout 76 struggles with lots of technical issues that made playing the game on release so frustrating. on the other hand interaction of the player with game's world is very superficial and results in the exclusion of one of the loveliest elements of Fallout series. but in return Fallout 76 brings a massive world full of details that can attract Fallout fans and make them spend hours exploring a post apocalypse world and enjoy narrators different stories.
Review in Persian | Read full review
Fallout 76 offers a bold new way to play the series -- which has some hits and misses.
Fallout 76 is a deep, huge game with a lot to do and many missions to complete. It's not in any way perfect but there is certainly fun to be had
Despite obvious issues and online bugs, this mad experiment delivers an engrossing multiplayer RPG that shines when played among friends.
New Fallout is atypical game in series but online survival is not bad at all. Just full of bugs and technical issues.
Review in Slovak | Read full review
New Game Network
68 / 100
Fallout 76 retains the same captivating immersion, atmosphere and organic exploration that made Fallout 4 so enjoyable thanks to an excellent open world, though you'll have to contend with a poorly implemented online component and the typical Bethesda technical hiccups and rough edges.
Fallout 76 is sure to be a divisive game. I'm confident that most people won't be able to forgive its many flaws, especially those going into it expecting a solo experience similar to Fallout 4, but I also think that those looking for a multiplayer Fallout experience will get a kick out of Fallout 76, particularly once Bethesda patches some of the game's most glaring bugs. As much as I'd like to be able to tell you that this title is terrible or amazing, the truth is that it's just okay.
Merlin'in Kazanı
65 / 100
Fallout 76 is one of the games which makes us uncertain. I can't call it a complete trash, but can't call it a good game either. But somehow, I believe in it. If Bethesda keeps working hard on the game, in a year, it will become a game which deserves to be played.
Review in Turkish | Read full review
The bottom line is that Fallout 76 was an experiment that was created on an outdated engine incapable of implementing the vision Bethesda has for it. This has led the game into a full blown identity crisis, as it doesn't really play well as a single-player game, sucks at PvP, with its only saving grace being its multiplayer experience, specifically with friends. Sometimes it's better to be great at one thing than good (or not so good) at many things. Promised updates in the future may eventually get the game where it needs to be, but as of today, it's not what fans wanted or expected.
Fallout 76 is not the game that we expected from Bethesda and its high quality standards of its games (specially with the name of Fallout), but it does not mean that it's completely a bad game. Fallout 76's world is so beautiful with unique art style of Fallout games but on the other hand it's really bad in the story-telling and design. Gameplay is fun but also it isn't perfect. The point is, None of these is the main problem of the game. The main problem with Fallout 76 is that it lost its identity.The problem is that the game has not been able to maintain the boundary between a multiplayer game and a single player game, specially a Fallout. Fallout 76 does not disappoint fans of the series, but those who expected Bethesda to create an amazing game (like almost every Bethesda's games) with the label of Fallout, have to wait more.
Review in Persian | Read full review
All in all, Fallout 76 comes off as the core gameplay experience you'd find in Fallout 4, only with multiplayer sort of tacked on somehow. There's no real overarching story and no NPCs to really speak of, and yet there's a giant map to explore and collect things while just getting stronger. It's the modern Bethesda Fallout experience, distilled to that core gameplay loop.
Behind a mess of technical problems and bad decisiones, hides a Fallout: a post-apocalyptic survival game, with mechanics from another era, but undoubtedly fun. If you can see beyond all the mistakes and consider yourself a fan of the universe, you may enjoy Fallout 76 (especially playing with others), but there's still a lo to do to improve.
Review in Spanish | Read full review
Fallout 76 is effectively about base-construction, survival and world-building, not the story and your part in it, which isn't a bad thing. The execution is though.
A Fallout with clear narrative and Gameplay weaknesses. After all, in nice wasteland fun in coop-mode.
Review in German | Read full review
Fallout 76 is an underwhelming and disappointing mess, but may have the potential for greatness if Bethesda chooses to support it long-term.
Marooners' Rock
6.2 / 10.0
With the majority of modern open-world games doing world-building much better, there's little reason to recommend Fallout 76 to most players.
The Games Machine
6.2 / 10.0
Putting aside the many technical issues, Fallout 76 offers an empty world in which, paradoxically, there are many things to do, but everything appears to be an end in itself. There is something good in this game, but it's crippled by a bland world design and a non-existent plot. This is a game that may be able to entertain, but boredom is always dangerously around the corner.
Review in Italian | Read full review
VGProfessional
6.2 / 10.0
Fallout 76 is a weird, broken, messy, self-contradictory game. It's as boring as it's exciting, as mundane as it is haunting, as uninspired as it is unique, and similar to previous games as it is different. Sometimes when the lighting, the music, and your own mood align just right, for just a fleeting moment, it feels like the Fallout game I really wish it was, but the sheer shoddy quality of the product means I would never recommend this game to anyone. Even beyond the bugs and technical issues, it's a poorly designed, janky-as-hell game. It has all the wonky combat and gameplay of Fallout but very little of the storytelling and world-building. As a budget-priced Steam early access game released on the down low, this could have been a fun little experiment. But as a tentpole Fallout release at full price with a collector's edition that was shown off at multiple E3 conferences, Fallout 76 is beyond unacceptable.
The few deep and very well written quests unfortunately get lost in the paper and terminal clutter. The loss of human NPCs is a bitter blow to the apocalypse. But the game world is filled with so much love, details and little stories that it would be quite ignorant not to visit the shooter RPG again. Maybe in a month or two, when the biggest bugs have been fixed and the first DLC has been released.
Review in German | Read full review
Geeks Under Grace
6 / 10.0
While Fallout 76 has some things it does right, it is too buggy and has much too low of a player base to truly enjoy. While it will scratch that Fallout itch, it's not worth it at its current price. Wait for a sale.
Ultimately it's disappointing that the size and scope of the multiplayer doesn't match the impressive West Virginia you get to explore.
Whether you play with friends or by yourself, Fallout 76 is the beginning of a fascinating direction for the series. Having Fallout be an open world online game makes lots of sense, for the core element of the series is that of exploration in a post-apocalyptic world. I think in time, as Bethesda continues to build upon the game, we will see Fallout 76 become a stronger entry in the series, as well as a worthy online role-playing adventure.
Many of the issues Fallout 76 currently faces could eventually be fixed, which is why this mess is such a pity. The potential is clear, but a reluctance to commit to one direction or another leaves the game in an awkward and broken void.
When Fallout 76 is working as intended, it's an easy game to lose yourself in, as meaningful discoveries are everywhere. But those moments are often destroyed by glitches, crashes, and technical issues
An overblown Fallout 4 mod that's overpriced and buggy, yet still houses an enjoyable experience inside.
Fallout 76 boasts an impressive open world in West Virginia, but it's a lonely journey on the country roads. It's greatest aspects are buried under a myriad of nagging technical issues.
Underneath the extremely rough and laggy exterior, Fallout 76 has the makings of a great and entertaining game. To some, the damage may have already been done and the appeal may have already worn off, but with Bethesda's level of support, the game has potential to grow into something much more than it currently is.
The best thing about Fallout 76 is the huge detailed wilderness to explore. If you're a Fallout fan there are definitely things to see and you'll be familiar enough with the story and mechanics to enjoy it. However if this is your first foray or you are expecting a game like Fallout 4 then you might want to wait until a few updates have been released and hope that they fill out the world a bit more with personality and story.
Fallout 76 is a good coop Fallout in a new charming land, but a poor solo Fallout, and a poor survival game, with poor graphics.
Review in French | Read full review
PlayStation LifeStyle
6 / 10.0
I want to love Fallout 76, namely for its addition of co-op play and the representation of a region dear to my heart. I simply can't. I wouldn't say the latest Fallout title is abysmal or even bad, just very middling. It removes many of the series' strong suits and attempts to make up for it by adding in new mechanics or strengthening lesser ones. That move creates interesting situations, but they don't always pay off for the player. The story falters, the crafting and building doesn't fulfill, and the exploration means next to nothing. Fallout 76 is just barely good at best, when you're jaunting around with your friends. But at its worst, it's vapid, basic, and boring, meaning I'd rather see co-op and the wild and wonderful West Virginia in any other adventure.
If you can re-frame Fallout 76 as a survival crafting game in the Fallout universe rather than viewing it as the next instalment in the series then you will have a better time. It is not without its faults, but there is a base there that has the potential to be improved upon as time goes by.
The wastelands of West Virginia can either feel like its full of friends or incredibly lonely
Oyungezer Online
6 / 10.0
Different, confused but still a Fallout game in its essence. I really hope updates will help Fallout 76 to reach its potential one day.
Review in Turkish | Read full review
A beautifully crafted but ultimately repetitive world, and a disappointment when it comes to options on PC.
With some more time and more inspired gameplay design, it could have been a much better experience. Right now, unfortunately, its great world feels like a missed opportunity that's mostly not fun, only in very few scenarios and for very few people. Bethesda proved with The Elder Scrolls Online that it can turn things around but 76 may require some sweeping changes until it's ready to be recommended to others.
IGN Middle East
5.9 / 10.0
Fallout 76 is a game with alot of potential but with very little to offer.
Review in Arabic | Read full review
This is what makes Fallout 76 painful: many worthwhile moments surrounded by a game with just as many nagging issues. The bare-bones plot and general lack of direction mean you must make your own fun. It's set in a largely static world that doesn't care about the choices you make, and the few times when you can impact the world may be lost to you or circumvented by others with a mere server hop. There's fun to be had if you enjoy the thought of poking around a Fallout wasteland with a friend. Otherwise, very little here feels new, and it feels like a lot of content is missing in comparison to previous games in the series.
Fallout 76 had everything to be a great RPG online game. There is a wide range of items, weapons and equipments to be acquired along with a map with a vast area to be explored. However, the feeling we have is that the players received an unfinished game. The large number of technical problems throughout the game not only make the experience complicated, but can also make the players ditch it. About Fallout 76, the best choice to be made is to not leave the Vault.
Review in Portuguese | Read full review
Fallout 76 has a lot of technical difficulties that makes it a pretty uncomfortable and frustrating experience. Also, its new ideas doesn't work a lot. A huge disappointment.
Review in Spanish | Read full review
Fallout 76 is an evolving game, and we've no doubt it'll become better with time, but now this is not what we were expecting. The multiplayer idea behind the game is somehow interesting, but technically the game is terrible and gameplay talking is clumsy.
Review in Italian | Read full review
Gamerheadquarters
5.5 / 10.0
Fallout 76 is not up to the standards set by past entries and it provides what feels like an empty, lonely wasteland.
Fallout 76 entices that same feeling of exploring a vast open world full of unknown locations in a vast world. Constantly uncovering hidden areas and finding exotic items is here but it's hindered by the game's massive technical problems and multiplayer balancing problems. Fallout 76 is a technical mess that will have you fighting the game itself.
Fallout 76 is a broken, unfinished and "un-SPECIAL" game that consists of many cut-down elements. Despite that, it can be enjoyable for players who love to explore the post-apocalyptic world and invent their own, private role-playing story. F76 looks so constrained that it should have been released as a paid DLC to Fallout 4. Shame.
Review in Polish | Read full review
You die, you respawn within feet of your death. You pick up the bag of junk you dropped. The enemies you killed have not respawned, the enemies you wounded have not healed. But you have full health. Death in Fallout 76 is a health refill, a free stim-pack. If Bethesda were to grant you God Mode, where you literally cannot lose health. It would functionally be the same as it is right now.
If I had to describe Fallout 76, I will say it is a flawed idea that never works well. It is simply broken and feels boring but offers a redeeming factor with the open world exploration in some well-crafted environments. The buggy nature of the game is its biggest hurdle and some quality of life changes will go a long way in molding it into something enjoyable in the future.
Neither in its concept nor in its execution has convinced us the first Fallout Online, which perhaps should have looked a little more in the mirror of The Elder Scrolls: Online for its debut. Will it come back? Only time will tell.
Review in Spanish | Read full review
Despite Appalachia's appeal, Fallout 76 is broken mess of a game that, in its current state, feels nothing more than a shamefully unfinished cash-grab that isn't fit to use the Fallout name.
Fallout 76 has glimmers of the trademark series' sci-fi splendour, but they're few and far between.
Fallout 76 lacks the heart and soul of what is a Bethesda RPG. The exclusion of NPC's and, in general, decent quest givers makes an emotional (or any) connection to the world near-on impossible and manages to shatter any immersion. The inclusion of other humans does nothing to remedy the fact that these core elements are missing. What it does do right, though, is having built by far the most varied and engaging Map yet, which is a pleasure to look at and explore - even if it looks dated up close. Furthermore, teaming up with other people to take on high-end creatures, particularly after the launch of a nuke, makes for compelling gameplay. As can be expected from a Bethesda title, it's riddled with bugs and glitches, many are game breaking, though Bethesda is already working on fixing them. What Fallout 76 really needs is an infusion of NPC's, even if only at a single hub, to give the game purpose.
Fallout 76 isn't to be compared with other Fallouts - it's a spin-off that wants to be something new. Unfortunately, the multiplayer sandbox it tries to be is stagnant and intensely frustrating to play.
The main problem with Fallout 76 is that it is built by a company who is specialized at creating solid single-player titles, and the result is countless bugs and technical issues. Maybe Bethesda is laying foundation and gaining experience for future MMO titles, or maybe they'll improve it by releasing patches and stuff, but at its current state, Fallout 76 is a not a title worthy of Fallout name.
Review in Persian | Read full review
Fallout 76 feels like an early access title and should have been labeled as such. The game was not ready for launch, and even hardcore Fallout fans will have a hard time ignoring its problems.
Fallout 76 added survival and multiplayer elements to the game at the cost of pretty much everything that drew players to Fallout in the first place. No NPCs or dialogue trees leaves the game feeling empty and sterile, with exploration eventually feeling pointless as your tiny inventory and stash hit maximum weight.
Fallout 76 is undoubtedly the worst Fallout title to date. A game which does away with what the series does so well, and instead replaces it with an under-baked and under-realised multiplayer. Fallout fans will still find things to enjoy here, there's fun to be had. However, 76 is so rough around the edges, and so riddled with questionable design decisions that it's hard to ignore. Hopefully Bethesda can turn this ship around over time.
The multiplayer integration of Fallout 76 opposes the core tenets of the Fallout games at every turn – utterly undermining the core formula. What's worse, it then fails to justify the multiplayer in any way. Buried beneath the bugs, network issues and multiplayer allowances, it is possible to see what could have been a wonderful single player experience in a fascinating time and location – but one that we will never experience.
Hidden beneath the bugs and the controversy lies a game with great potential. As it stands, Fallout 76 is an okay multiplayer survival game that needs some serious work.
The rich wasteland map of Fallout 76 is wasted on a mess of bugs, conflicting ideas, and monotony.
Fallout 76 is a bit of a disaster, which is a shame because there are good ideas and good bits of content here. There wasn't a single play session where I didn't have a lot of fun, but there also wasn't a session where something ridiculous didn't cause frustration. It feels like it should have been released into early access as a work in progress for the next several months, thus alleviating some of the frustration from poor performance, bugs, and balancing issues. However, Bethesda opted to release Fallout 76 in a broken state, and this time I'm not laughing along about the bugs simply because we've come to accept them as a part of the Fallout franchise. How does Fallout 4 look infinitely better than Fallout 76, with the former coming out in 2015, more than three years ago? Fallout 76 is a decent game, but all the good is being crushed by the plethora of problems that just shouldn't be problems.
This is a huge, rare, total miss by Bethesda, and even if it's improved in time, I can only judge it by the hours I've lost to it so far.
Fallout 76 attempts to take the series into the world of always online multiplayer, but it may have left too much of the original franchise trademarks behind.
Fallout 76 strives to be both a single player experience and online multiplayer game, and due to the concessions it makes to achieve this, ends up falling short in both objectives.
Although Fallout 76 offers the fans the opportunity to explore the wastelands of West Virginia, sadly it's only online. I say sadly, because the online elements don't really fit well with the established Fallout gameplay. The game also feels a bit aimless. If you enjoy exploring post-apocalyptic worlds, you should probably stick with Fallout 4.
Review in Czech | Read full review
Fallout 76 offers a large playground with some potential, but is heavily lacking in purpose.
Fallout 76 is a bold experiment with one of gaming's biggest and most beloved franchises. Unfortunately the experiment seems like a failure so far.
Fallout 76 requires serious rework. Strange decisions of game designers make it difficult to comfortably explore an interesting world of the game. Interaction with other players is minimal and absolutely unjustified for an online project. Sometimes it feels that there is no online at all. New mechanics do not look as impressive as we were promised during the early presentations, and the lack of optimization, ton of bugs and a terrible economy spoil the experience. Bethesda needs to rethink its production process, do serious work on all the errors, add normal PvP and full-fledged quests with NPCs.
Review in Russian | Read full review
The wasteland of West Virginia is a dangerous one, filled with interesting things to uncover off the beaten path and the potential to improve. But right now, it's hard to recommend it to anyone outside of die-hard fans of the series.
Hopefully, Bethesda reboots Fallout 76 like it did with The Elder Scrolls Online. Right now though, the game is hard to recommend to anyone but the most faithful of Fallout fans.
Fallout 76 is a failed experiment. A game that, even with some good points, ultimately fails to deliver an entertaining experience due to its terrible combat system and some technical problems.
Review in Spanish | Read full review
.I did not think that one day an important release of the Fallout series would be disappointing like this one, I hope it's a very important lesson for the future of the Fallout series , and for the future of the video games titles they're working on right now
Review in Arabic | Read full review
Post-apocalyptic West Virginia is described as a "wasteland," and this term paints an inadvertent but accurate picture of what Fallout 76 is right now.
Bethesda has to improve her Creation Engine. You can't make an exclusive multiplayer game using an engine based on a single player game. In addition, the number of bugs and the optimization of the title is unacceptable.
Review in Spanish | Read full review
An interesting experiment that fails to nail either side of the experience, it uses Fallout trappings to good effect and can be fun with great environmental storytelling and West Virginia itself is gorgeous. The lack of NPCs and overall cohesion along with lacklustre PvP hinder its identity, however.
Fallout 76 is a story about ruining a 20 year old franchise, story about wandering in a world that literally offers nothing enjoyable. Still, if you're a fan of fallout series, you might enjoy the atmosphere of this apocalyptic game and it's world, but in general Fallout 76 is no where near a great Fallout game.
Review in Persian | Read full review
Half-baked conflict ideas and witless quests to unearth the dead – this soulless sequel is perfect if you enjoy picking up rubbish in a wasteland
Aside from the new tweaks to levelling up and the chance to create a band of explorers from friends, the series has been diluted rather than enriched.
On the dawn of Reclamation Day I left Vault 76, weary eyed and slightly optimistic about the journey that laid ahead of me in West Virginia.
Fallout 76 is an ambitious game that's burned by it. The online features hamper what could have been a great Fallout game.
Maybe they can turn this game around. Maybe they can fix the bugs, add some actual life into the world, and make it to where playing with friends is more than just a co-op buddy. They did a lot for Elder Scrolls Online, maybe they can do it here, but I'll be the first to tell you to wait until that happens before taking these country roads home.
Fallout 76 is one of the most lifeless games the company has ever produced.
Fallout 76 just barely fulfills its promise of the ability to experience Fallout with friends. However, an overall lack of content and polish will wear down even the most ardent Fallout fans.
Fallout 76 is not a completely broken game. It's not absolutely devoid of enjoyment, and every once in a while, it can live up to the franchise name it bears. The problem is that that enjoyment is buried under a mountainous pile of long stretches of boredom and emptiness, tedious and mind-numbing quests, baffling design choices, unbelievably bad technical issues, and a host of other problems that turn this into an experience that, frankly, has no business being out on shelves as a full-priced AAA game in its current state. What's concerning is that even if the issues that can be fixed through patches and updates are ironed out, the core fundamentals of the game are deeply flawed.
PlayStation Galaxy
4 / 10.0
All in all, Fallout 76 did really feel like a chore to play. It could be fun if you have friends or are really into base building, but as a lone wolf that wants to play a game for its story, it's personally not worth the hassle.
Post Arcade (National Post)
4 / 10.0
The much-feared online multiplayer is, surprisingly, almost a non-factor. But the tidal wave of glitches and technical hitches? Deal-breaker
Fallout 76 is Fallout on the surface in the sense it has the same art style, the lore, the gross critters lurking all over the place but it severely lacks what everyone loves about the post-apocalyptic RPG series. A world to spend dozens, even hundreds of hours getting lost in, moral dilemmas, interactions with characters, dialogue choices. Fallout 76 feels like buggy, mindless killing and looting none of which is even remotely fun to do, creating a serious identity crisis for one of gaming's most beloved franchises.
Fallout 76 is a total mess. It's filled with bugs, terrible AI and ugly graphics. Worst of all, it feels like there's a good game deep down in there, but it's limited by technical faults. Still, there's some fun to be had if you like the Fallout setting or progression.
So utterly disappointing and flawed in every possible way… The first few hours, most of it can be ignored, and occasionally the flaws can be forgotten, but only briefly before they come storming back to the forefront. An awful, boring, empty, pointless experience. There is, however, a glimmer of hope. It's worth mentioning that there has already been a Bethesda title that was equally as unimpressive: The Elder Scrolls Online - but looking at it now, it has transformed into one of the best MMOs out there. There's always the hope the Fallout 76 develops the same way and becomes something special, but for now, that seems impossible. It's a world away from that.
Fallout 76 is not a great Fallout game, but it's also not a great online survival experience. In failing to do either, Fallout 76 consigns itself to a mire of mediocrity.
Fallout 76's mundane quest and lifeless story put too much weight on the aged combat and trivial crafting for them to bear. It's a multiplayer experiment with far too many flaws to put up with, both in its limiting player interactions and its woeful technical polish. Fallout with friends is still an idea that could work one, but that's not what Fallout 76 is serving up.
There's no sugarcoating it: Fallout 76 comes up short at nearly everything it aims to be. It's not a good role-playing game and it's not a good multiplayer experience. It never really feeds into the gradual RPG power fantasy but it's also inadequate as a survival simulator. In wanting to be so much, Fallout 76 doesn't amount to much at all.
Fallout's mutation into an online multiplayer hybrid leaves it weak and soulless.
While I applaud taking a chance on a crazy idea, Fallout 76 would undoubtedly have been a better and more engaging experience as a traditional open world RPG. As it stands, this is a broken, unfun, and repetitive title that I can't recommend. And that hurts me to say.
The Angry Joe Show
3 / 10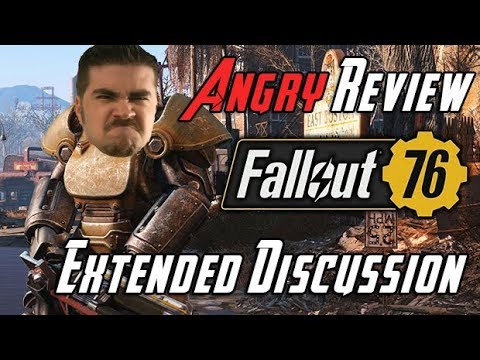 Fallout 76 is a seriously shoddy attempt at trying to cash in on the multiplayer survival market. Fallout with friends is an intriguing concept on paper, but we can't think of many more ways that Bethesda could have screwed it up.
Fallout 76 shows potential, but it can't quite coalesce into a compelling game due to numerous glaring flaws.
A disastrous failure whose technical shortcomings may one day be fixed but whose design failings, and obliviousness to its own potential, suggests a game that is irrevocably broken.
Putting all the bugs aside, Fallout 76 feels uninspired and soulless. It takes a step backward in the areas that Bethesda was an expert at, and at the same time, tries its hand at too many others. Clashing ideas and features create an identity crisis for the game: Is it an RPG or an FPS? A social or narrative-driven game? The online component only adds to the complexity, leaving the game as a barebones, jumbled mess. Although future mod support from the community may salvage the game from its initial disastrous state, Fallout 76 has already done enough damage to tarnish the reputation of a 20-year-old franchise.
I really hope Fallout 76 is turned around, I really do. I have a lot of respect for Bethesda for publishing quality single player releases such as The Evil Within 2, but Fallout 76 is just dire. It shouldn't have seen the light of day, and you shouldn't buy it
Probably the most pointless videogame of this generation. Not a survival sim, not a role-playing game, not a Fallout game. Just a steaming pile of ideas that doesn't even work properly. Maybe it will be reworked later like No Man's Sky, but since it's already heavily discounted everywhere, it doesn't seem like Bethesda cares about it that much.
Review in Russian | Read full review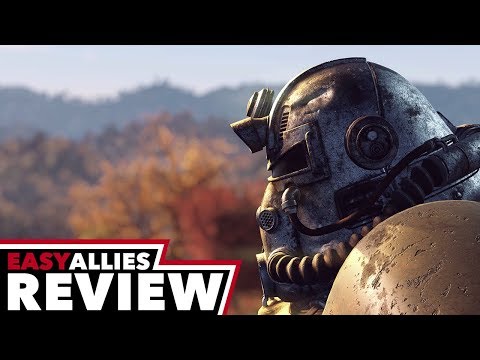 All in all, I dreaded every hour I had to keep playing Fallout 76 for review. As soon as the game was beginning to teeter on fun or interesting, a bug or a frustrating gameplay design element would quickly remind me that the game was otherwise. I'm interested to see whether Bethesda will continue to put work towards making this a somewhat enjoyable experience or if they'll just save their money for Fallout 5.
Fallout 76 is one of the worst games of this year. It's a huge mess and Bethesda must go back to the basics after this game.
A lazy, broken, and boring slog through the most ineptly realised post-apocalypse I have ever encountered. This is not Fallout. Every defining feature of the Fallout experience has been excised or compromised to accommodate a poorly designed and executed multiplayer experience.