Fallout 76
The rich wasteland map of Fallout 76 is wasted on a mess of bugs, conflicting ideas, and monotony.
Bethesda's attempt at Fallout multiplayer is, like so many of the series' vaults, a failed experiment.
A beautifully crafted but ultimately repetitive world, and a disappointment when it comes to options on PC.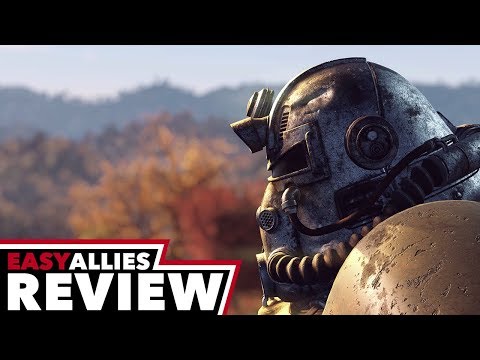 A disastrous failure whose technical shortcomings may one day be fixed but whose design failings, and obliviousness to its own potential, suggests a game that is irrevocably broken.
Fallout 76 has glimmers of the trademark series' sci-fi splendour, but they're few and far between.
When Fallout 76 is working as intended, it's an easy game to lose yourself in, as meaningful discoveries are everywhere. But those moments are often destroyed by glitches, crashes, and technical issues
Fallout's mutation into an online multiplayer hybrid leaves it weak and soulless.
Fallout 76 is not a great Fallout game, but it's also not a great online survival experience. In failing to do either, Fallout 76 consigns itself to a mire of mediocrity.
There's no sugarcoating it: Fallout 76 comes up short at nearly everything it aims to be. It's not a good role-playing game and it's not a good multiplayer experience. It never really feeds into the gradual RPG power fantasy but it's also inadequate as a survival simulator. In wanting to be so much, Fallout 76 doesn't amount to much at all.