Hearthstone: Rise of Shadows
Spread the word:
Game Information
Available on:
PC
Apr 9, 2019
Genres: Strategy, Turn-Based Strategy
Description:

It's Good To Be Bad Well, well, well, look who just walked into our lair. Aw, you should see your face right now: did you really think you had vanquished us? Fool! The League of E.V.I.L. will never be defeated! Just you wait until you see the true scope of our secret master plan! Come to think of it, we do have an opening for lackeys, and you seem… uniquely qualified. What do you say? Care to take a walk on the dark side?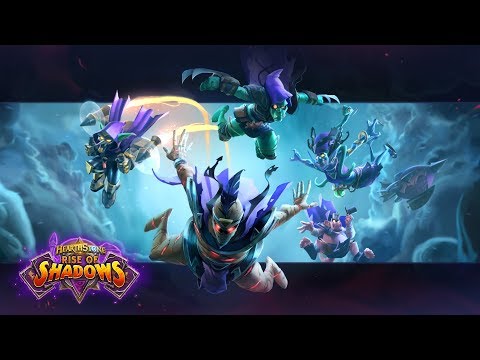 Rise of Shadows Cinematic Trailer | Hearthstone
Recent News
Hearthstone: Rise of the Mech event adds a free Legendary, buffs 18 cards, and ushers in Arena rotation
Hearthstone's next event is Rise of the Mech, which begins June 3 and ends July 1. It comes with a free Legendary, card buffs, and Arena changes.

Read full article on GamesBeat