Spread the word:
Game Information
Available on:
Nintendo Switch
Jun 27, 2019
Publisher: Sega
Genres: Arcade, Racing, Sports
Description:

Experience the herald of modern racing games, Virtua Racing! It's a race against time, but be careful, running into opponents and obstacles will slow you down. Can you beat the clock?

Now featuring rankings and replays, online 2-player races, offline multiplayer races (up to 8-players at once on a single Nintendo Switch), the crash-disabling helper mode, and motion controls.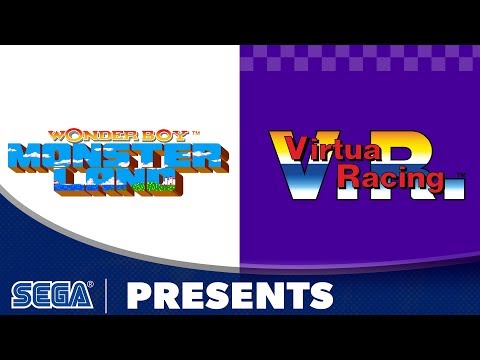 SEGA AGES Virtua Racing & Wonder Boy: Monster Land | Launch Trailer
Reviews
M2 did a pretty good job at this port. Everything looks and runs quite well, and the customization options for the gameplay and controls are much appreciated. While I wish the visuals looked more like the PS2 port of the game, and that there were more content, this is still a neat little package that should prove to be fun for any fan of racing games, whether you're a novice or veteran.
With Virtua Racing, M2 proves the Switch is a capable showcase for Sega Model 1's divine austerity. As a three-course arcade racer with one car, Virtua Racing only goes as far as its $8 price tag. Through the lens of arcade and Sega enthusiasts, however, this port of Virtua Racing looks like it should be preserved under glass. How lucky we are to be able to pick it up and enjoy it.