Tom Clancy's Ghost Recon: Wildlands - Narco Road
Rating Summary
Based on 4 critic reviews
OpenCritic Rating
Based on 4 critic reviews
Spread the word:
Game Information
Available on:
PlayStation 4
Apr 18, 2017
Publisher: Ubisoft
Genres: Action, Adventure, First-Person Shooter
Description:

In Narco Road, Ghost Recon Wildlands' first of two DLC expansions, your mission will be to infiltrate El Invisible's crazy gang of smugglers, work your way up the ranks to gain his trust and bring El Invisible to justice.

In Ghost Recon Wildlands, you decide how to take down the cartel. Watch now to see how you can customize your character's appearance and gear, and use the Gunsmith to craft weapons to take on any enemy in any environment.
Review Data
0
0
0
4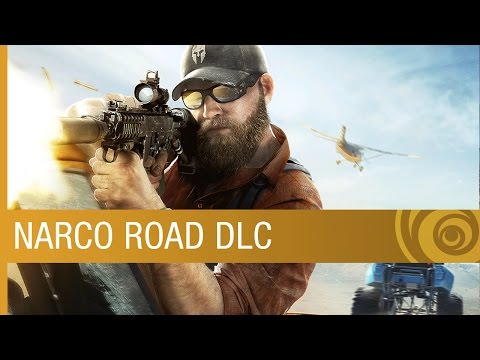 Tom Clancy's Ghost Recon Wildlands Trailer: Narco Road DLC - Expansion 1 [US]