Spread the word:
Game Information
Available on:
PlayStation 4
Feb 28, 2019
Developer: Victory Lap Games
Genres: Action, Sports
Description:

Blast Zone! Tournament is the fast-paced game where fun meets explosive combat! Take on challenges in the fully-loaded single-player campaign to level up and prepare to compete in numerous multiplayer arenas. Team up with friends and blast opponents as you go head-to-head to see who will be the last bomber standing! It's time to ignite your fuse and blast your way to the top of the leaderboards!

KEY FEATURES

* Single-player campaign provides 240 unique challenges
* 32 player multiplayer either local, online, or combined multiplayer matches each have unranked and ranked options to cater to both casual players and hardcore fans
* 10 solo and team-based multiplayer modes including Free-For-All, Team Deathmatch, Bomb Blast, Treasure Mode, King Mode, Zombie Mode and more!
* 283 multiplayer levels, with tweakable options including handicaps, lives, starting items, bomber stats, overall match settings, and more
* Create individual characters with over 10 billion unlockable cosmetic combinations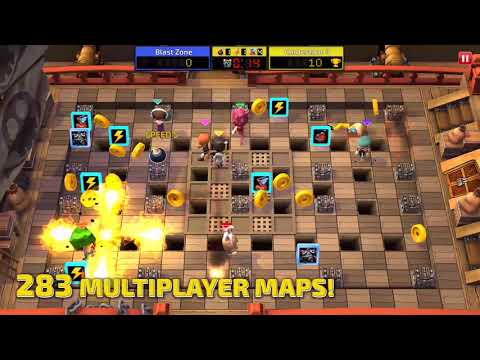 Blast Zone! Tournament - Gameplay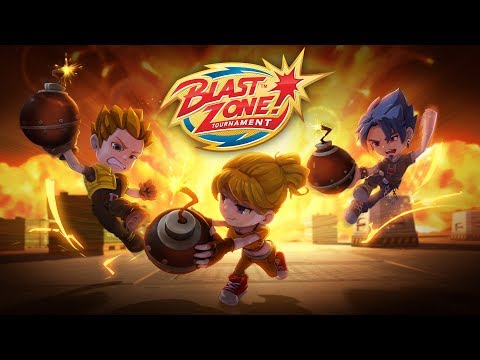 Blast Zone! Tournament Trailer
Reviews
That said, for the budget price, there could be room on your digital shelf for Blast Zone! Tournament. At its core, you can get mostly the same experience out of it. I don't know the reasons why you wouldn't just spring for the real thing, but I don't judge. So long as you are willing to get over the strange music and art choices, and can work around how they can adversely affect your play, you can absolutely get something from BZT.
Despite being a fun game, specially on the multiplayer mode, Blast Zone! Tournament does very little differently from its inspirations, choosing to basically copy what works on them, and considering what it brings of new features, its doesn't impress too much.
Review in Portuguese | Read full review