Peasant Knight
4A Games,
Ratalaika Games
---
Spread the word:
Game Information
Available on:
PlayStation 4
Mar 22, 2019
PlayStation Vita
Mar 22, 2019
Nintendo Switch
Mar 22, 2019
Developers: 4A Games, Ratalaika Games
Genres: Action, Platformer
Description:

All the while you're relentlessly dashing forward into traps, enemies, and hazards.

Peasant Knight has a tongue-in-cheek tone that fits well the many ways to reach your demise.

FEATURES:
- 80 levels to solve
- 18 traps, enemies, and bosses to overcome.
- Local multiplayer (up to 4 players)
- Coop and race modes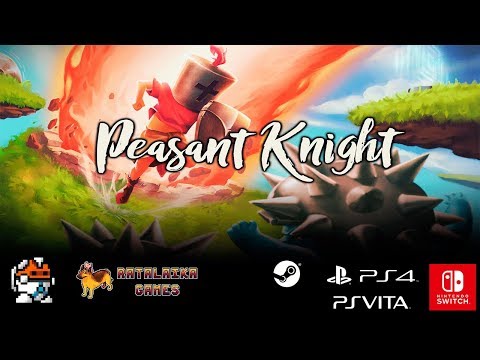 Peasant Knight - Launch Trailer
Reviews
Peasant Knight is a nostalgic 2D platformer with a unique twist. Being tasked with strategically stopping while racing a time limit provides a fantastic challenge. The game won't take too long to beat, but boy is it a fun ride.