Spread the word:
Game Information
Available on:
PC
May 9, 2019
Developers: Lazy Bear Games, Uroboros Games
Publisher: tinyBuild
Genres: Adventure, RPG
Description:

Welcome to Swag and Sorcery, a new streamlined RPG from the creators of Punch Club and Graveyard Keeper! Build your own fantasy village, train and equip your heroes and send them out to collect Swag!

Gameplay

Equip your heroes

Send them out to fights (up to 3 parties at a time), and closely monitor the swag they get by progressing through levels

Pull them out of combat if they're about to die (otherwise they lose their loot)

Upgrade the heroes in your village and Repeat


Story

Embark on an epic quest to retrieve the king's missing... suit. He really loves it. Wants it back. Let's put all the heroes into mortal danger for this important mission!

At its core Swag and Sorcery is an epic, ruthless adventure that both RPG and idle game fans will appreciate. There's also a sarcastic cat.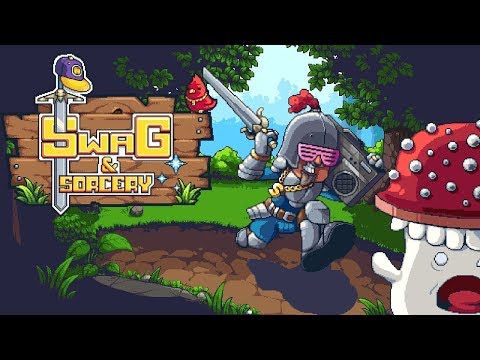 Swag and Sorcery - out now on Steam!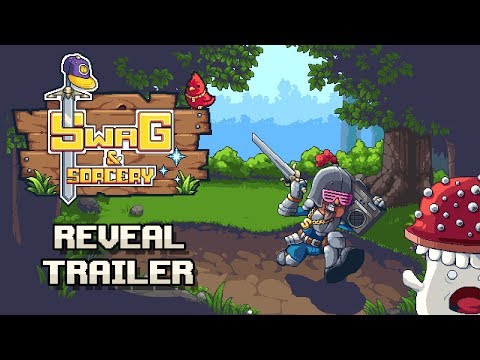 Swag and Sorcery PAXWest Reveal Trailer
Reviews
Swag and Sorcery flirts with both micro managing and idle mechanics without excelling at either. While it's initially engaging, its main gameplay becomes stale quickly leading to a grindfest where the reward is more grinding. You'll eventually encounter overwhelming enemies and bosses that require more grinding, but little to do while you wait for your heroes to return from their journey.
This is the exact lack of interaction that makes games bad. This is the recipe for failure, and in the future, it should be used as a road map of precisely what not to do in game design.