We Happy Few - Lightbearer DLC
Compulsion Games,
Gearbox Publishing
---
We Happy Few - Lightbearer DLC
Spread the word:
Game Information
Available on:
PlayStation 4
Jul 30, 2019
Developer: Compulsion Games
Publisher: Gearbox Publishing
Genres: Survival, Adventure
Description:

In this second piece of handcrafted Season Pass content, you play as Wellington Wells' most beloved rock star, Nick Lightbearer, in a brand-new story! Heartthrob, artist, and personal trainwreck Nick Lightbearer is adored by legions of fans—until disaster strikes when a Nick-centric fan convention is plagued by a string of murders. When all signs point to him as the killer, how will he reconcile the disturbing overlap between his own blackouts and the killings?

Lightbearer adds fresh combat, puzzles, and more to We Happy Few:

Enjoy a new story full of sex, drugs, and rock n' roll with a Wellington Wells twist

Check out new handcrafted environments such as Nick's favorite Music Shop

Wield Nick's Guitar or throw Golden Records to fend off fans & paparazzi with the power of music

Cut right to the rock – you're busy enough being a star without adding eating, sleeping, and crafting to the mix

Trip your way through puzzles that'll expand your mind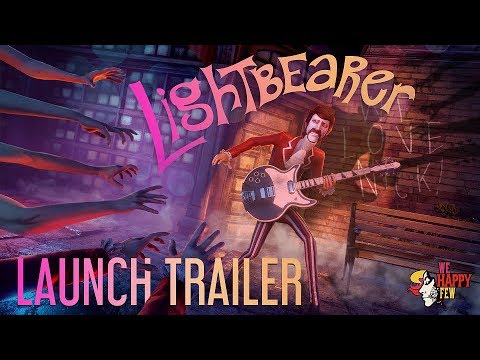 Lightbearer - Launch Trailer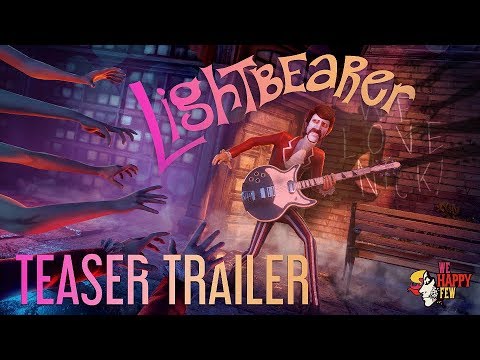 Lightbearer - Teaser Trailer
Reviews
Despite its flaws, Lightbearer is praiseworthy for what it brings to the table. It's a wonderful halfway point between full-on walking sims like Gone Home and murderous first-person shooters.
Like the rest of We Happy Few, Lightbearer is a bit rough around the edges. It also sometimes feels like there are too many loading screens. Once its story has got its hooks in you, however, you'll want to keep playing until you find out if Nick Lightbearer is a cold-blooded killer or not.