Spread the word:
Game Information
Nintendo Switch
Aug 28, 2019
Developer: Frozenbyte
Genre: Action
Description:

FIGHT FOR A CAUSE WORTH DYING FOR

Boreal Blade is a team-based melee fighting game with a focus on player vs player combat, combining reactionary and tactical gameplay with extraordinary freedom to variate your attacks and develop your unique fighting style.

The game features four distinctive fighting styles with the possibility to choose between one-handed and two-handed weapons, a shield and a weapon combo, long thrusting pole weapons and fighting unarmed. Players can even throw items during battle! Three armour classes with their strengths and weaknesses are also included to guarantee a varied, ever-alterable fighting experience. Arm yourself and prepare to dive into the battle!

KEY FEATURES

Reactionary and tactical gameplay: Complete freedom of attack and block direction performed with simple controls, allowing players to concentrate on their battle tactics and series of manoeuvres and to control the flow of the battle. There are hundreds of ways to variate attacks and players have complete freedom to move the weapon and player character around, encouraging them to experiment and find the fighting style that suits them best.

Four multiplayer game modes: Players can charge into combat together with their clan mate warriors in Team Deathmatch and Boreal Battle modes where two teams go up against each other. Boreal Claim mode consists of two teams who take turns attacking or defending a banner against the other team. In Deathmatch it is everyone for themselves – the first warrior to get 20 kills wins the match!

Four different fighting styles: Hundreds of weapons, shields, pieces of armour and battle items for developing customized fighting styles and battle tactics.

Detailed character creation and game world: Create your warrior and choose their equipment, accessories and weapons and customize their appearance with jewellery, facial hair and armour dyes. Explore the different fighting arenas across the Nordic mythology inspired, paintinglike Norvalg.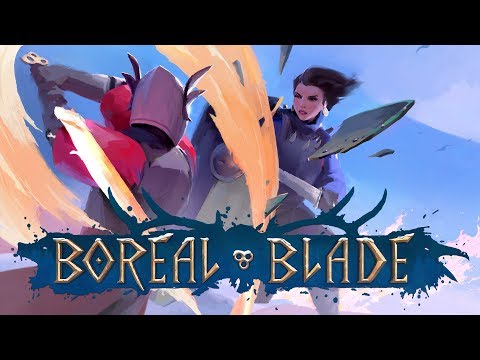 Boreal Blade - Announcement Trailer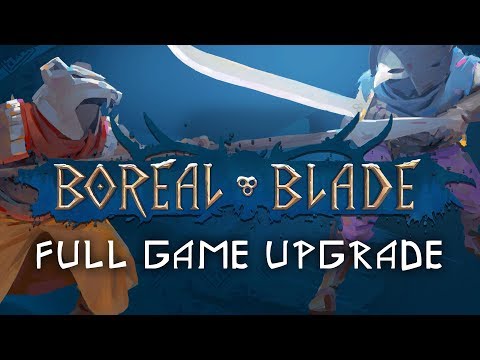 Boreal Blade - Full Game Upgrade (Nintendo Switch)
Reviews
As a melee-focused, multiplayer experience, Boreal Blade is sure to be a divisive experience. Some players will love the nuance of its freeform combat, revelling in the joy of the moment-to-moment swordplay. Others will be turned off by the steep learning curve which comes with mastering even the simplest of weapons.
Overall, I enjoyed my time with Boreal Blade. It's an interesting fighting game that ends up being a ton of fun. The cell shaded visual design work really well with its overall presentation, and the soundtrack keeps you focused with the beating of drums and screams of helpless victims. I wish there had of been a single player mode and a few more customization options at the very beginning of the game, but still there's tons to unlock and enjoy here. The controls can take a little while to get used to, but it's still a unique fighting experience on the Nintendo Switch and one that I think is a solid investment for fighting game fans. It has a few issues, but it's definitely still worth a try.