Chambara
Rating Summary
Based on 13 critic reviews
OpenCritic Rating
Based on 13 critic reviews
Spread the word:
Game Information
Available on:
PlayStation 4
Jul 26, 2016
Developer: Chambara
Genres: Puzzle, Platformer
Description:

Chambara's core mechanic is disappearance - a unique marriage of visuals and design. Players hide in plain sight by camouflaging against like-colored areas to ambush each other in thrilling and stylish duels. In Chambara, you and your friends will experience the edge-of-your couch tension of stealth combat in a game that looks like no other.

While Chambara is a competitive action game, we wanted to avert it from the toxic tropes of hypermasculinity and redemptive violence that come out of uncritical design thinking. We value competitive games because of the dialogue between players and the relationship to sportsmanship. We wish to draw out the best aspects of this kind of game with Chambara.

Chambara has been exhibited at events like E3 2015, Indiecade, BitBash, the Independent Games Festival, and Orbyt Play. Chambara is also the winner of the 2015 BAFTA "Ones to Watch Award" and an IGF Award Nominee for Best Student Game. Chambara promises to thrill and connect players with its striking visual style and deep, tactical play.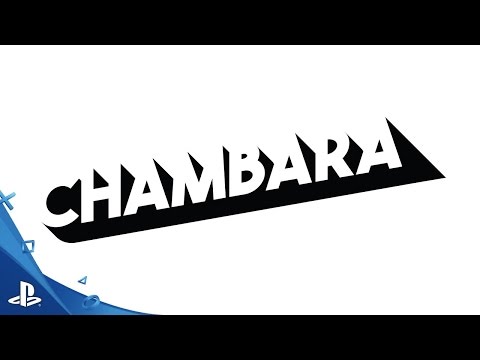 Chambara - E3 2016 Gameplay Trailer | PS4