Hatsune Miku: Project Diva Future Tone
Rating Summary
Based on 40 critic reviews
OpenCritic Rating
Based on 40 critic reviews
Spread the word:
Game Information
Available on:
PlayStation 4
Jan 10, 2017
Publisher: Sega
Genre: Music
Description:

A PlayStationNetwork exclusive, it kicks off with a bang by giving players more than 200 songs for Miku and her digital friends to perform. Newcomers and veterans alike will have new controls to master, and tons of customization thanks an unparalleled amount of costume modules to unlock!

Features:

Energy to Surpass Miku Herself - As the arcade version of Hatsune Miku, Future Tone amps up the game's speed and energy, and players will need to master a different style of control, making it the most frenetic Miku rhythm game yet.

Choose from Hundreds of Songs - With a final tally of 224 songs across both of Future Tone's packages, the game features the most expansive collection of songs yet from Hatsune Miku and her friends.

Set the Stage - Dress up Hatsune Miku and her friends with more 340 unique costume modules and accessories across the Future Tone packages. Players who purchase both packages will get access to an exclusive feature where they can mix and match costumes and hairstyles.

Bring the House Down -Future Tone takes full advantage of the PlayStation 4 and will present all of the arcade-style action rendered in glorious 1080p/60fps.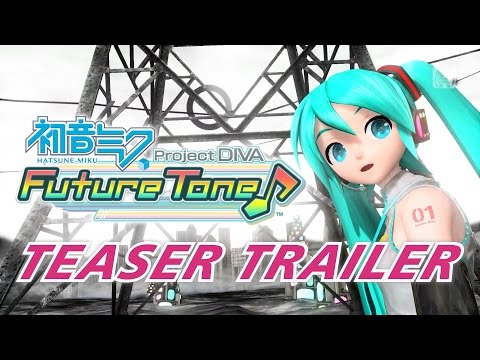 Hatsune Miku Project DIVA Future Tone Teaser