Morphies Law
Rating Summary
Based on 13 critic reviews
OpenCritic Rating
Based on 13 critic reviews
Spread the word:
Game Information
Available on:
Nintendo Switch
Aug 20, 2018
Developer: Cosmoscope
Genres: Action, Third-Person Shooter
Description:

Change your size to change your powers in Morphies Law, a local and online team-based multiplayer shooter for Nintendo Switch!

With teams of shape-shifting robots, this is no ordinary shooter! Hitting a Morphie's body part will make it shrink...and make that same body part on the shooter grow. As the size of each body part changes, your abilities will change too, forcing you to change tactics as well. Larger legs will improve your jumping game, and your hand size changes the way you use your grappling hook. Clever players might even transform their allies on purpose.

Your team's Avatar is only as big as your team members combined, so keep it safe! The team with the tallest Avatar wins the round!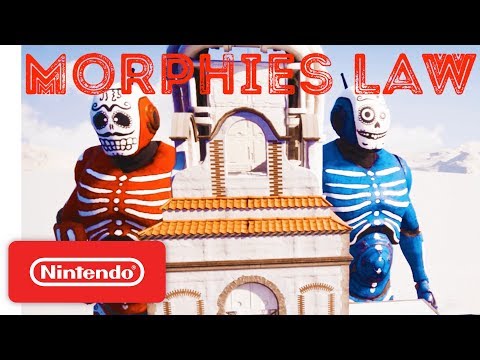 Morphies Law: PAX West Trailer - Nintendo Switch