Spread the word:
Game Information
Available on:
Nintendo Switch
Jan 30, 2019
Genres: Simulation, Sports
Description:

Over 180 kinds of fish! More than 70 types of fishing gear! 40 fishing locations! Explore various locations and see a lot of fish!

Catch a big one by changing your equipment to match the fish and setting! Fish that are caught are recorded in the "Fish Book". Become an angling master!

Choose a play-style that suits you! Move the Joy-Con to reel in fish like a real angler or simply use the stick on the Joy-Con to catch fish!

Play a trawling mini-game using the Toy-Con Fishing Rod! Aim for big fish while aboard a speeding vessel!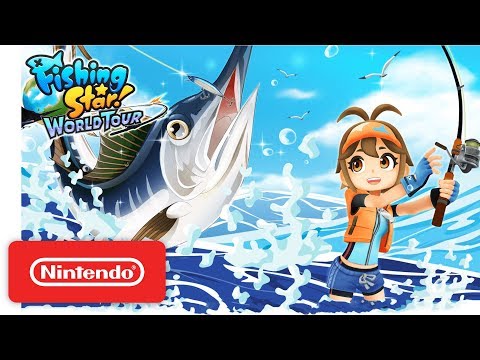 Fishing Star World Tour - Launch Trailer - Nintendo Switch
Reviews
All in all, Fishing Star: World Tour was a surprisingly fun little game.