Lovely Planet 2: April Skies
Spread the word:
Game Information
Available on:
PC
Jun 18, 2019
Developer: QUICKTEQUILA
Publisher: tinyBuild
Genre: Adventure
Description:

Shoot baddies. Dodge Bullets. Find Secrets

Sequel to the most adorable First Person Shooter Gun Ballet. Feel the speed once again as you jump and shoot your way through the familiar cuetsy abstract world filled with clever traps and angry baddies fuming with rage. Pick out targets with precision accuracy and dodge an infinite barrage of bullets carefully jumping between floating islands all while racing the clock for a better score.

FEATURES:

Play a 100+ levels of pure jumping and shooting

Experience five unique worlds with brand new traps and enemies

Replay every level in a more challenging new game mode ☯

Explore to find hidden levels, secrets and achievements

Vibe to an original soundtrack by Calum Bowen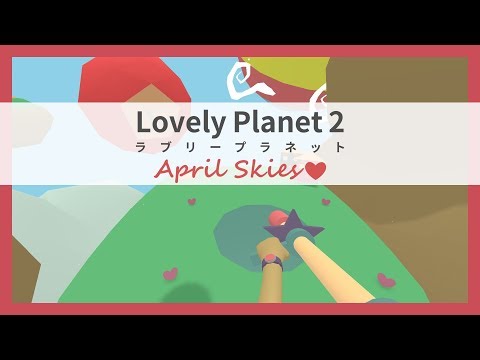 Lovely Planet 2 - Launch Trailer | Steam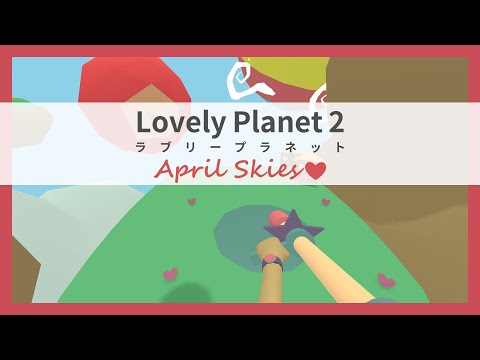 Lovely Planet 2 E3 2019 Announcement Trailer
Reviews
Despite no attempts to evolve the series beyond its simple roots, Lovely Planet 2 is still just that; lovely. Jumping and shooting your way into the high scores is fun and challenging, and the art style has plenty of charm, accompanied by a wonderfully quirky set of tunes.
Quick to learn yet hard to master, Lovely Planet 2: April Skies is a charming and fast-paced sequel that improves on the original formula while maintaining it's charming aesthetic.