Spread the word:
General Information
Available on:
PC
May 29, 2019
Nintendo Switch
Nov 1, 2019
PlayStation 4
Oct 29, 2019
Developer: EskemaGames
Publisher: Ratalaika Games
Genres: Arcade, Action
Description:

Delta Squad is an arcade game that will bring back memories to nostalgic players that grew up playing games in the 90', but with a fresh looking for the modern era. After the alien invasion in FullBlast our heroes were enjoying a break, but fun never lasts, and the Dictatorship forces of General Rumanovsky wants to control a mortal virus that will destroy humanity, and that won't happen under the Delta's watch!, the squad is here to stop Rumanovsky's plans of global domination. Play solo or gather up to 4 friends in a local co-op mission to stop the Dictatorship forces of Rumanovsky who wants to control the earth. The game features 5 levels with 10 missions each plus 5 sublevels, do you want to join the Delta Squad and help humanity once more? -Gorgeous 3D graphics -Story campaign with 5 levels or play any level you want for a quick game! -Survival mode -Play solo or gather up to 4 players in local co-op mode -Ambient soundtrack -Achievements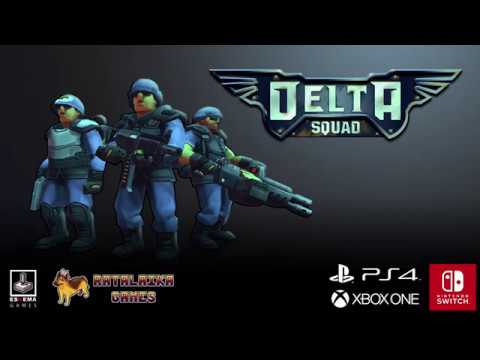 Delta Squad - Launch Trailer
Delta Squad Reviews
Delta Squad not only suffers from lack of originality but also overall lackluster gameplay. The repetition in objectives and stage design made me feel like a zombie myself.
Delta Squad proves that Eskema Games have the potential to make great games! Like I said there is the foundations for a great game here, and it does have the beginnings of a game that stands out from the hundreds of similar games on the market.