OlliOlli2: XL Edition
Rating Summary
Based on 5 critic reviews
OpenCritic Rating
Based on 5 critic reviews
Spread the word:
Game Information
Available on:
PlayStation 4
May 24, 2016
PlayStation Vita
May 24, 2016
Description:

Drop in to Olliwood in OlliOlli2: XL Edition and prepare for finger-flippin' mayhem in this incredible sequel to the cult smash hit OlliOlli!

In the definitive XL Edition, gamers will be able to play the all new and most requested fan feature – FreeSkate mode. Try new moves, practice manuals and skate to your hearts content across five brand new levels exclusive to Xbox One!

OlliOlli2: XL Edition also features the 5 brand new worlds, 50 all new Amateur and Pro Levels and an additional 250 new challenges, as well as the local multiplayer split screen mode, Combo Rush.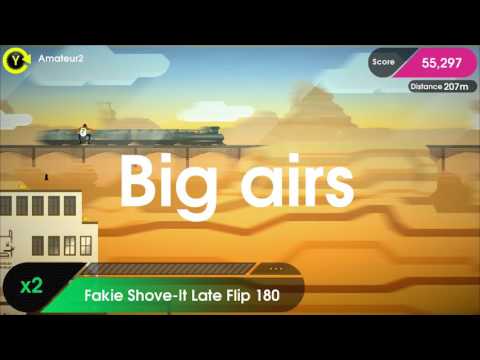 OlliOlli2: XL Edition!