Grow Up!
Rating Summary
Based on 39 critic reviews
OpenCritic Rating
Based on 39 critic reviews
Spread the word:
Game Information
Available on:
PlayStation 4
Aug 16, 2016
Developer: Ubisoft Reflections
Publisher: Ubisoft
Genre: Adventure
Description:

While out exploring the galaxy in MOM, BUD'S parental spaceship, it explodes into pieces. Like, literally – MOM's all over the place. The positioning of that moon was terribly inconsiderate. Now her ship parts are scattered far and wide across an entire alien planet so rich in flora and fauna it would make even the most jaded galactic gardener's head spin. It's up to BUD to collect all her parts and get them back to the moon.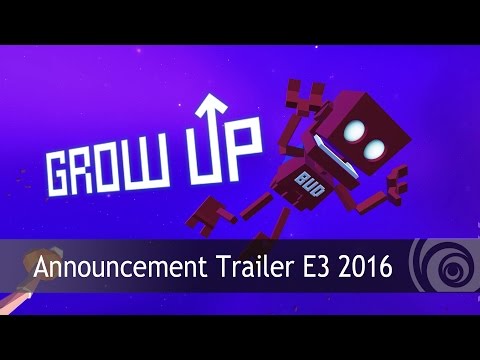 GROW UP - Announcement Trailer E3 2016 [UK]