River City: Knights of Justice
Rating Summary
Based on 7 critic reviews
OpenCritic Rating
Based on 7 critic reviews
Spread the word:
Game Information
Available on:
Nintendo 3DS
Jun 20, 2017
Developer: Arc System Works
Publisher: Natsume
Genre: RPG
Description:

Several years have passed since the rainbow-colored Crystal Tower was suddenly enveloped in darkness. With the world plunged into horror and chaos, a legend began to spread amongst the people about a savior who would come to save the world. Then, one day, a lone knight appeared. His name: Alexander Valford.

Kunio and his friends go medieval in River City: Knights of Justice! This unique entry to the River City series sees Kunio and his friends and foes transformed into heroes and villains that would be at home in any RPG! Use swords, staves, and even magic to bring peace back to Riverandia!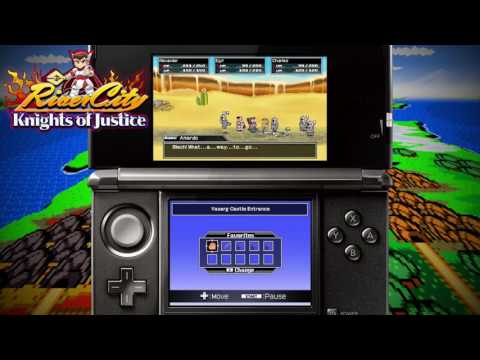 River City: Knights of Justice - Trailer