EAT BEAT DEADSPIKE-san
Rating Summary
Based on 4 critic reviews
OpenCritic Rating
Based on 4 critic reviews
Spread the word:
Game Information
Available on:
Nintendo Switch
Mar 21, 2018
Developer: Arc System Works
Genre: Action
Description:

EAT BEAT DEADSPIKE-san is a rhythm action game spin-off of the 2D fighting game series, BLAZBLUE, that features Dead Spike-san in an eating frenzy.

HOW TO PLAY

The controls are simple: tap the buttons to the beat and eat the incoming food! Enjoy the music of BLAZBLUE while having Dead Spike-san eat as much food as possible!

FEATURING A TOTAL OF 20 PLAYABLE SONGS!

There are three difficulties: Easy, Normal, or Hard for each of the songs. Anyone can enjoy playing by choosing the appropriate difficulty.

AWARD SYSTEM FOR REPLAYABILITY!

A total of 14 objectives to challenge yourself with!

SIMPLE AND INTERESTING!

Groove to the rhythm and aim to achieve high calories (score)!
Review Data
0
1
0
2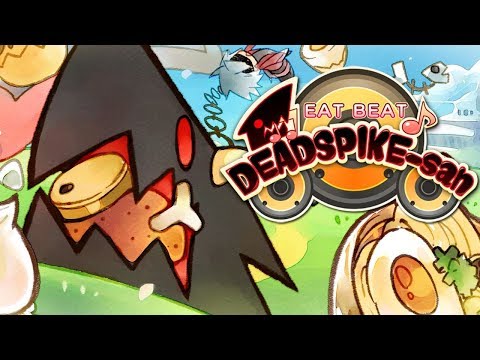 "EAT BEAT DEADSPIKE-san" Nintendo Switch Trailer