RemiLore
Nicalis,
Pixellore,
REMIMORY
---
Spread the word:
Game Information
Available on:
PlayStation 4
Feb 26, 2019
Nintendo Switch
Feb 26, 2019
Developers: Nicalis, REMIMORY, Pixellore
Genre: Action
Description:

RemiLore: Lost Girl in the Lands of Lore is a "rogue-lite" anime-style adventure set in a colorful fantasy world where players hack-and-slash their way through an army of mechanical monsters using a huge variety of unique melee weapons and devastating magic attacks!

Remi, an ordinary high school student, has awakened Lore, a talking book who is a self-proclaimed "master" of magic. Together, they are drawn into the magical world of Ragnoah, which has been overtaken by nefarious mecha-monsters. Remi and Lore must venture together and find their way home, but can Remi really trust the mischievous magic book Lore? Who is the mysterious android girl "Choux" and why does she want to capture Lore? Will Remi ever find her way out of the magical world and return home?

Features single-player story mode with full Japanese voice acting, two-player co-op mode (requires at least one controller), upgradable spells and bonus traits, and procedurally-generated levels in four beautifully rendered worlds, each based on one of the four seasons. Defeating mecha-monsters has its rewards, too - players can uncover loads of unlockables, including alternate costumes, 200+ collectible weapons, New Game+ modes, and more!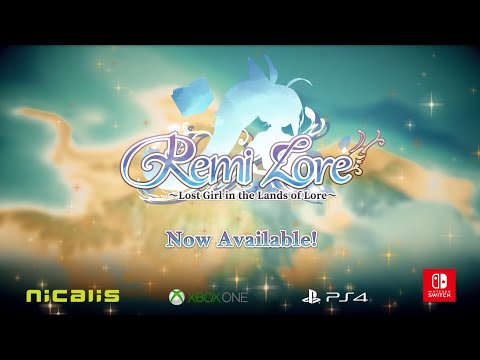 RemiLore (Switch/PS4/Xbox One) Launch Trailer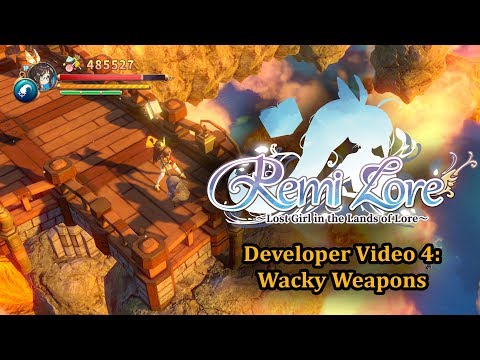 Remilore Developer Video 4: Wacky Weapons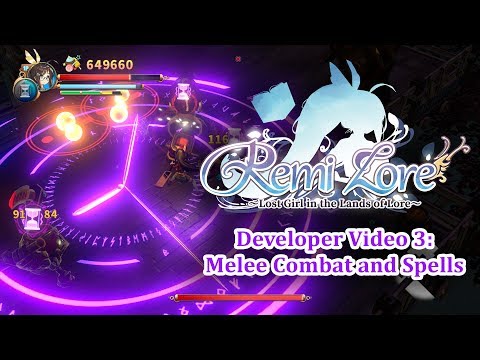 RemiLore Developer Video 3: Melee Combat and Spells
Reviews
RemiLore is not a bad game, it's more of a missed opportunity, because the gameplay loop feels familiar and funny just in small doses and there's a complete lack of innovations, enemy variety and customization.
Review in Italian | Read full review
RemiLore: Lost Girl in the Lands of Lore had the potential to become one of the best Indie games of the Year, But variety of technical problem makes it Mediocre. Combat is excessively Simple and Without Any kind of challenge and depth at all, Narrative should have been more complex, and Soundtrack are completely forgettable. Most importantly, The combat system becomes super repetitive, Still Characters are fun, and RPG Elements are entertaining. in the end, If you are a fan of Indie games or Hack amd slash games with RPG Elements, Remilore could be a good choice for you, If You bring Lower some of your expectations.
Review in Persian | Read full review