BlazeRush
Rating Summary
Based on 6 critic reviews
OpenCritic Rating
Based on 6 critic reviews
Spread the word:
Game Information
Available on:
PlayStation 4
Dec 16, 2015
Developer: Targem Games
Genre:
Description:

Sixteen riders will meet in the battle for the Interplanetary Cup! The competitions will be held on the tracks located on three different planets.

First one is LAVA-3 Planet. An industrial giant and the centre of business in the sector. The second planet will be a Green Giant. It's an evergreen forests of giant trees, as well as ancient buildings of a long-vanished civilization. And finally the third habitable, but not exactly pleasant planet — BG-13. It's a constant boiling organic pot, very aggressive and dangerous for a common person.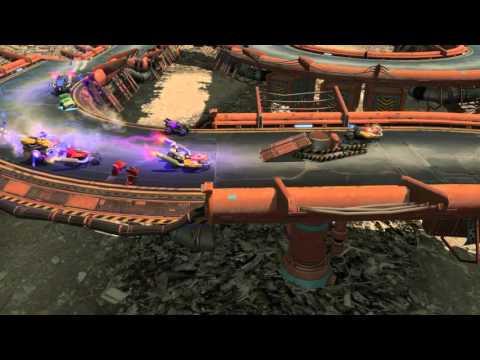 BlazeRush Official Teaser (PS4)