The Legend of Kusakari
Rating Summary
Based on 8 critic reviews
OpenCritic Rating
Based on 8 critic reviews
Spread the word:
Game Information
Available on:
Nintendo 3DS
Aug 25, 2016
Developers: Nnooo, Librage
Genre: Adventure
Description:

You know what's the worst thing ever? Fighting slimes and dragons knee-deep in grass and weeds.

Well if Kusakari has anything to do with it, it wont be that way for long. Get your scythe sharpened and jump into this quirky Japanese adventure puzzle game. Slice through over 50 levels of grass-filled action and help those heroes save the kingdom, in battle grounds fit to have a picnic on!

Up to the challenge? Compete for the most grass cut in the endless grass cutting competion and record your best cut in the online leaderboards!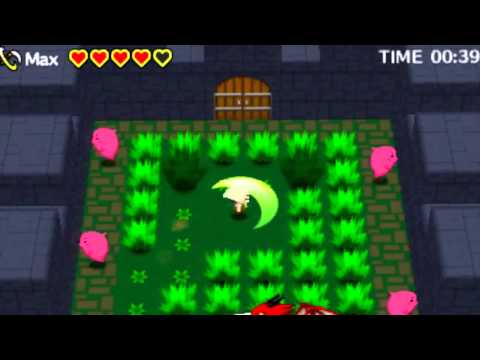 Legend of Kusakari 3DS Announcement Trailer