Senran Kagura Reflexions
Rating Summary
Based on 25 critic reviews
OpenCritic Rating
Based on 25 critic reviews
Spread the word:
Game Information
Available on:
Nintendo Switch
Sep 13, 2018
Publisher: Marvelous
Genre: Interactive Story
Description:

Can you feel it? The beating of her heart... In a classroom after school, learn the ways of "Reflexology" by syncing with her heart and body. SENRAN KAGURA combines with HD Rumble on the Nintendo Switch!

She called you into the classroom after school. She's waiting there for you. But she might not be her usual self...

Massage her hands and help her relax. Explore her many daydreams to see her in different lights. Get to know her as an energetic admirer, an experienced warrior and much more.

Help her relax, and you just might restore a piece of her lost heart. Help her put all the pieces back together, and her feelings for you just might change...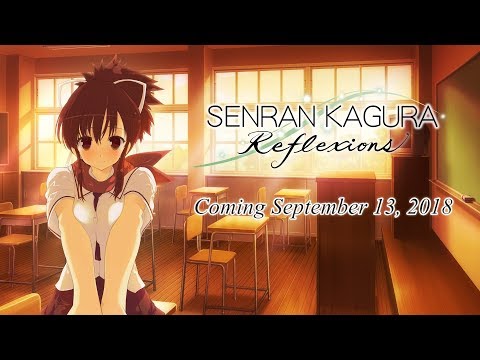 SENRAN KAGURA Reflexions - Release Date Announcement Trailer (NINTENDO SWITCH)