Rating Summary
Based on 28 critic reviews
OpenCritic Rating
Based on 28 critic reviews
Spread the word:
Game Information
Available on:
Xbox One
Feb 3, 2016
Developer: Clapfoot
Genres: Action, Strategy, Third-Person Shooter
Description:

Fortified is an explosive strategy shooter where players will defend the Earth against a menacing Martian invasion in the 1950s. Play as one-of-four pulp inspired heroes as they fight swarms of terrifying robots with an arsenal of Cold War era weapons and experimental technology. Protect the city by building a network of defensive structures, commanding an army, and jumping into battle against dangerous sky scraping attackers. Fight for Earth alone or with up to four players for the ultimate co-op defense experience.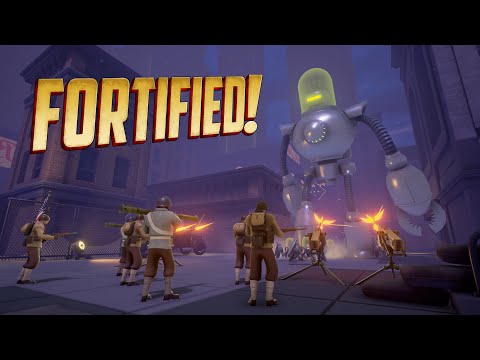 Recent News
Apex Legends Will Ban Players for Piggybacking
Apex Legends developer Respawn Entertainment reveals that it will be banning players for 'piggybacking,' a method of leveling up the Battle Pass without actually playing.

Read full article on Game Rant
State of Decay 2 Daybreak DLC Release Date Revealed - Gamescom 2018
The developers of the zombie apocalypse survival simulator have revealed when the next chunk of the end of the world will hit State of Decay 2.

Read full article on IGN
Fortnite Heavy Sniper Rifle Gameplay: Does It Shoot Through Walls?
Feast your eyes on this early Fortnite Heavy Sniper Rifle gameplay, which shows just how much damage the new sniper does.

Read full article on Game Revolution