Spread the word:
Game Information
Available on:
PC
Feb 24, 2017
Developers: Crescent Moon Games, Mgaia Studio
Genre: Puzzle
Description:

Legend of the Skyfish is a beautiful level-based adventure puzzler with a unique weapon and tool - a fishing pole

Follow the intrepid Little Red Hook on her journey with the Moonwhale to defeat the monstrous Skyfish

Use your fishing pole as a weapon or a grappling hook, and upgrade it as you go.

Legend of the Skyfish is filled with beautiful hand-painted art, intricate action puzzles and unique enemies. Explore a huge world of 45 handcrafted levels and defeat giant bosses.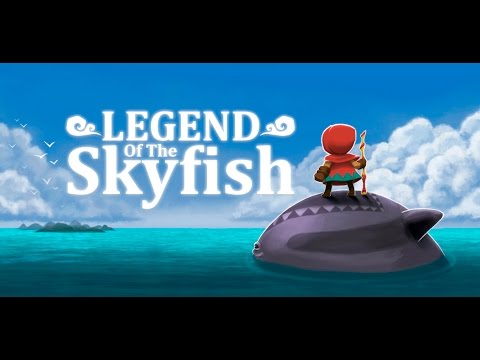 Legend of the Skyfish Launch Trailer
Reviews
Legend of the Skyfish is an inoffensive, cute, and simple puzzle game. Perhaps too simple as it honestly feels like this shouldn't be on Steam but on one of the Leapfrog gaming devices. I can appreciate any developer that finds inspiration in The Legend of Zelda, but inspiration can only take you so far. You need a little perspiration too, and I just didn't see enough sweat in this game.
'Good concept, but lacking depth and variety' is probably the best way to describe Legend of the Skyfish