Yo-kai Watch 2: Psychic Specters
---
OpenCritic Rating
Based on 21 critic reviews
Yo-kai Watch 2: Psychic Specters
Rating Summary
Based on 21 critic reviews
OpenCritic Rating
Based on 21 critic reviews
Spread the word:
Game Information
Available on:
Nintendo 3DS
Sep 29, 2017
Publisher: Nintendo
Genre: RPG
Description:

Discover what's new in YO-KAI WATCH 2: Psychic Specters

BRAND NEW QUESTS

Take on over 100 quests, with 12 brand new ones exclusive to Psychic Specters, including one that delves into the origins of the mysterious Darknyan and another that goes deeper into Whisper's past.

BEFRIEND WICKED YO-KAI

HOP ABOARD THE HEXPRESS

Psychic Specters has some new locations to explore, like Sawayama Castle, where you can learn all about Whisper's past, and the fantastical Gera Gera Resort, which includes a theme park called Gera Gera Land, the Kaibuki Theater and Wolfit Down, where Oni cook delicious delicacies. Of course, you can visit all the locations found in Bony Spirits and Fleshy Souls too, and even travel back in time!

YO-KAI WATCH BLASTERS HAS BEEN EXPANDED!

Using Local Play, friends can team up and play Yo-kai Watch Blasters together! Play as one of the Yo-kai you've befriended in-game and work with your friends to create the ultimate team. The better your team performs, the better the rewards you'll receive at the end.

EXCLUSIVE DUNGEONS FOR OWNERS OF BONY SPIRITS AND FLESHY SOULS

Players with save data from one or both of the previous versions can access new dungeons to fight special bosses and befriend exclusive Yo-kai!

Discover the wacky world of Yo-kai

Mysterious Yo-kai can be cool, cute or spooky... and they are usually mischievous! They inhabit our world, invisible to most, and cause trouble in our daily lives. You can't see them, but they're everywhere in our world – under cars, behind vending machines, even in rivers.

With the power of the Yo-kai Watch, you can find these invisible troublemakers. Maybe they will even let you be their friend! There are over 350 Yo-kai to befriend in YO-KAI WATCH 2: Psychic Specters, each with unique personalities.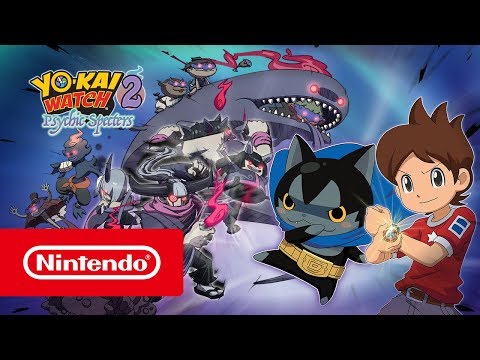 YO-KAI WATCH 2: Psychic Specters (Nintendo 3DS) - Launch Trailer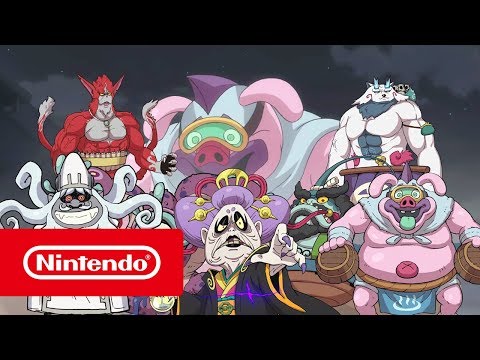 YO-KAI WATCH 2: Psychic Specters - Trailer (Nintendo 3DS)