Trials Fusion - Awesome Level Max
Rating Summary
Based on 7 critic reviews
OpenCritic Rating
Based on 7 critic reviews
Spread the word:
Game Information
Available on:
PlayStation 4
Jul 15, 2015
Developer: RedLynx
Publisher: Ubisoft
Genre: Racing
Description:

This DLC pack features 2 themed events:

First, The Awesome Adventure lets you play as the internet legend unicorn-riding cat in an epic journey that will change the way you see Trials forever. What has been seen cannot be unseen.

And then there's RedLynx vs All-Stars, a collection of 22 new tracks, half of them created by RedLynx's track developers and the other half made by the very best track creators from all around the world, in collaboration with the dev team.

This new DLC pack features a total of 30 all-new tracks, 10 Supercross tracks, 30 track challenges, 5 new garage items and more than 130 Editor objects.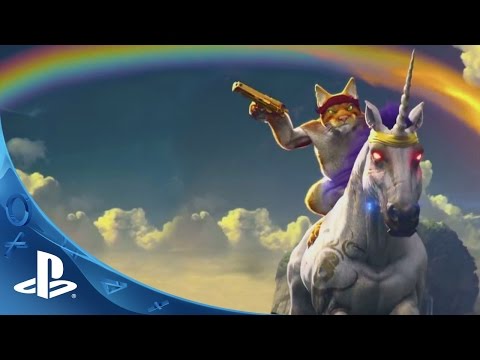 Trials Fusion – The Awesome MAX Edition Launch Trailer | PS4